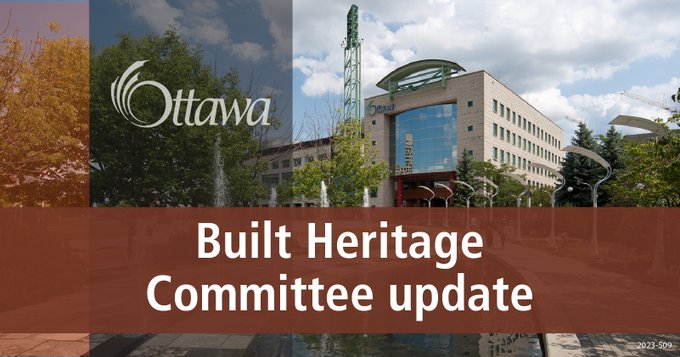 Today, the Built Heritage Committee passed a Notice of Intention to Designate Crabtree House at 559 Lang's Road, under Part IV of the Ontario Heritage Act.
The property was listed on the City's Heritage Register in 2019 but changes to the Ontario Heritage Act through Bill 23 will result in the property being removed from the City's Heritage Register if Council does not issue notice by December 31, 2024.
Crabtree House is a two-storey, flat roofed structure constructed in the International style and designed by Ottawa architect Matthew Stankiewicz in 1962. It features a rectilinear form, flat roof, multiple cladding materials, large windows, overhanging eaves and limited ornamentation, a brise-soleil, stylized geometric forms, and a natural integration into its surroundings. The house was built for Graham and Dorothy Crabtree. Graham worked at Crawley Films and the National Film Board and his work helped develop Canada's identity as a nation in the mid-20th century. Dorothy worked at the National Research Council (NRC) and contributed to the development of the Canadarm. The property reflects the growth of the NRC during this period and was also part of the Fairhaven Cooperative, Canada's first cooperative.