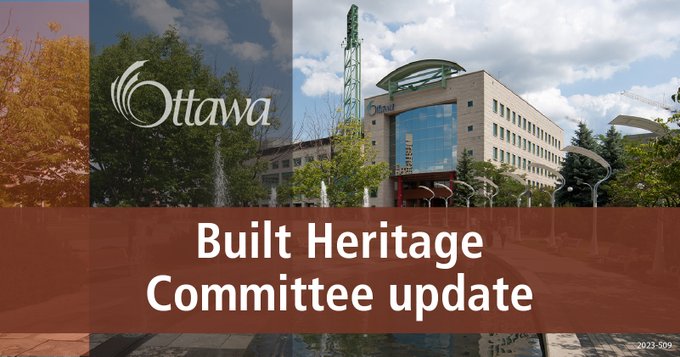 The Built Heritage Committee, on June 13, heard about impacts to the City's heritage program as a result of recent changes to the Ontario Heritage Act (the Act), stemming from the Province's Bill 23, More Homes Built Faster Act.
Bill 23 introduced new statutory timelines for properties listed on the City's Heritage Register. If Council does not issue a Notice of Intention to Designate a listed property under the act before the end of 2024, those properties will need to be removed from the register and cannot be re-listed for five years. Bill 23 also amended heritage designation criteria and expanded how they are applied. The revised criteria applies to both listings and designations. To be listed, a property must meet one of the nine criteria while designation requires that two or more of the criteria are met.
The City has 4,600 non-designated properties identified primarily through its comprehensive citywide Heritage Inventory Project that could be considered for designation – the largest such inventory in Ontario. Staff will begin identifying properties that are strong candidates for designation under the act. Properties that have been identified will then be prioritized based on risk, program diversification, geography and architectural significance.
Given the large number of properties and staff capacity, not all properties that merit recognition under the act will be able to be designated within the two-year timeframe. Properties removed from the register can still be designated but would be unprotected in the interim. Properties not prioritized for designation will be recommended for removal from the register prior to the December 31, 2024 deadline to avoid the five-year limitation on re-listing.
Given the pressures of analyzing 4,600 properties, staff have revised the reporting template and will be updating owner consultation processes on designations. The City will also consider using volunteers for research. Any notices to designate would be posted exclusively on ottawa.ca.
This item rose to Council for consideration on Wednesday, June 14.