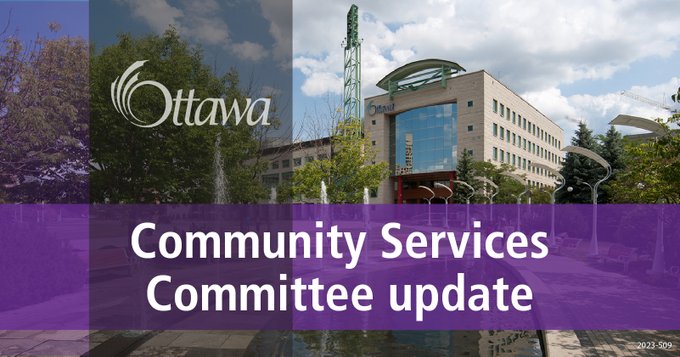 On March 28, the City's Community Services Committee approved a proposal to rename the Kanata Recreation Complex to the Tony Graham Automotive Group Recreation Complex – Kanata, as part of a corporate sponsorship. 
Tony Graham Automotive Group would pay the City $1 million over 10 years, or $100,000 per year, to acquire the naming rights for the complex for the term of the agreement. The City would use up to $35,000 per year to support a free weight and cardio summer program for youth aged 13 to 17 at City facilities and to enhance programming and amenities at the complex. The City would apply the rest of that yearly revenue to its annual sponsorship revenue targets. The contribution for the naming rights of the Kanata Recreation Complex would qualify Tony Graham Automotive Group to be recognized as part of the City's Community Champions Program. This item will rise to Council on Wednesday, April 12. 
The Committee also approved the City's annual declarations of compliance to Ontario Health with the terms of the Long-Term Care Service Accountability Agreement and the Multi Sector Service Accountability Agreement. In 2022, the City received more than $53 million in provincial funding through these agreements to deliver services at its long-term care homes and adult day programs. The report confirms the City has fulfilled its obligations and met all performance and reporting requirements.