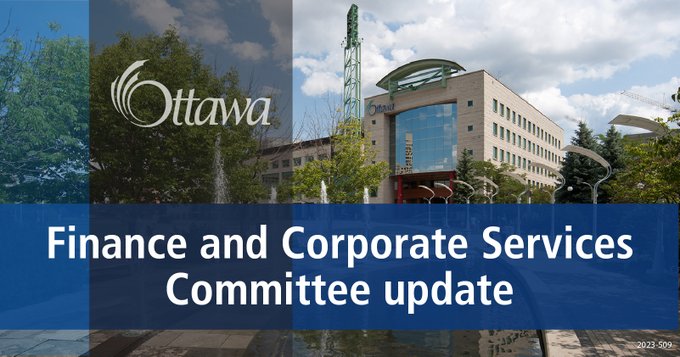 On April 4, 2023, the City's Finance and Corporate Services Committee endorsed amendments to the Better Homes Ottawa Loan Program, including adding incentive programs for heat pumps and free retrofit manager services.
Amendments to the program aim to make it more accessible to residents by:
expanding eligibility criteria to include landlords who maintain affordable units for 10 years 
increasing funding available up front to 50 per cent of costs
reducing the minimum loan value to $10,000 for all first-time applicants and to $5,000 for repeat applicants on the same property
making the maximum loan value 10 per cent of the assessed property value
raising the maximum loan constraint of $125,000 for property owners with multiple housing units on a parcel of land
allowing third-party delivery agents to pay contractor invoices for all participants using the retrofit manager service
The Committee approved the 2023 Tax Policy, which sets the tax rate for various subclasses. Recommendations include continuing the small business tax subclass discount of 15 per cent, which would reduce municipal and education taxes by about $1,800 for the average small business. The discount would provide the small business community with a savings of $5.1 million in municipal taxes and $2.6 million in education taxes. The City would also expand the number of seniors eligible for the property tax and water bill deferral programs by including people aged 60 to 64 receiving Old Age Security and people aged 55 or older receiving a pension. 
The Committee approved the Disposition of 2022 Tax and Rate Supported Operating Surplus / Deficit. The City ended the year with an operating deficit of $8.4 million, which would be covered by the tax stabilization reserve fund. The $25.7-million transit operating deficit would be covered by transit reserves. The Province has advised that the City will receive an additional $7.5 million to offset more of the lost fare revenue, and the City will seek additional Safe Restart Agreement funding from the Province to address the remaining COVID-19 related impacts on the transit budget. The total net impact of COVID-19 on the City was nearly $198.9 million, with nearly $193.2 million recovered from upper levels of government.
An application for a Community Improvement Plan Program grant for a hotel near the Ottawa Airport will rise to Council for a decision. The grant, payable annually and not to exceed $13.1 million over a 25-year period, is to facilitate development of a 180-room hotel that would also include a restaurant, meeting rooms and a covered pedestrian connection between the hotel and the airport terminal. The grant would be funded through the increase in municipal property taxes attributable to new assessment created by the development.
Items from this meeting will rise to Council on Wednesday, April 12.