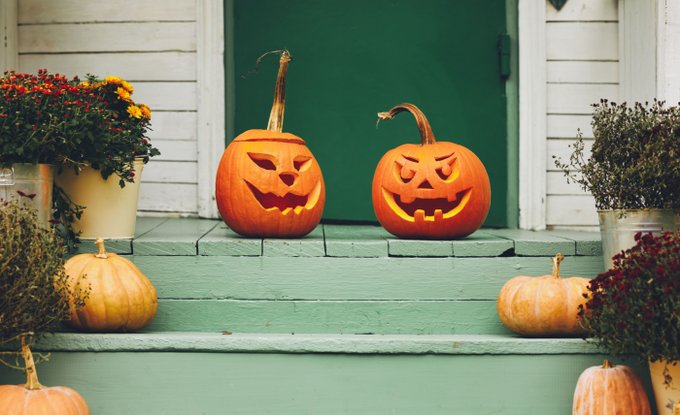 As the crisp autumn breeze ushers in the spookiest season of the year, Halloween enthusiasts eagerly indulge in the age-old tradition of carving pumpkins, transforming them into intricate Jack-O'-Lanterns. However, in recent years, a sustainable wave has swept through the spooky festivities, focusing on reusing and composting these vibrant symbols of the season.
Every year, hundreds of pumpkins are carved, illuminated and displayed on Ottawa doorsteps during the Halloween season. Yet, as the holiday festivities come to an end, most of these pumpkins face a grim fate—rotting in landfills and wasting valuable organic material. This year, why not try out some small changes to your Halloween habit that will help light up that smile on your Jack-O-lantern?
Pumpkin collections
There are many ways you can repurpose your pumpkin, aside from simply removing the candle and placing it in your green bin. Did you know that many neighbourhoods have local community associations or eco groups that collect pumpkins – both carved and intact? One of these groups is the Ottawa South Eco-Action Network, who this year, in association with with Riverside Park Community Association and Food Sharing Ottawa will host their Pumpkins for the Planet(link is external) initiative. In the days following Halloween, volunteers help collect and distribute intact pumpkins to local food centres and carved pumpkins to various local farms. Last year alone they collected more than 1,200 pumpkins and shared them with 11 community food centres and eight local farms.
Pumpkin recipes
If you don't have any groups collecting pumpkins in your area, worry not! There are still many things you can do to ensure you get the most out of your orange squash. Pumpkins are packed full of nutrients and, as you might have seen in every seasonal dessert at your local cafes, delicious to snack on. Pumpkins make great additions to soups, muffins and even dog treats. Need an idea where to start? Ottawa Public Health has a great recipe for a pumpkin loaf! Opens in a new tab or window(link is external) 
Pumpkin gardens
Pumpkin shells and seeds are also beneficial to your garden and the local wildlife that visit your backyard. When carving your Jack-O-lantern, be sure to save the seeds and let them dry out. After Halloween, you can refill the empty pumpkin shell with seeds and let the birds and chipmunks snack on both as they get ready for the winter. The remaining shells can be left to decompose in your garden bed to give an extra nutrient-rich kick to your plants next spring, but remember not to toss them into local forests. 
This Halloween, as the moon rises and the pumpkins are lit, remember that there's more to these festive gourds than just spooky faces. They have the power to inspire change, one compost pile and creative project at a time, turning Halloween into a holiday that celebrates not only the spooky but also the sustainable. For more information on what to do with green bin and yard waste, visit ottawa.ca/greenbin.