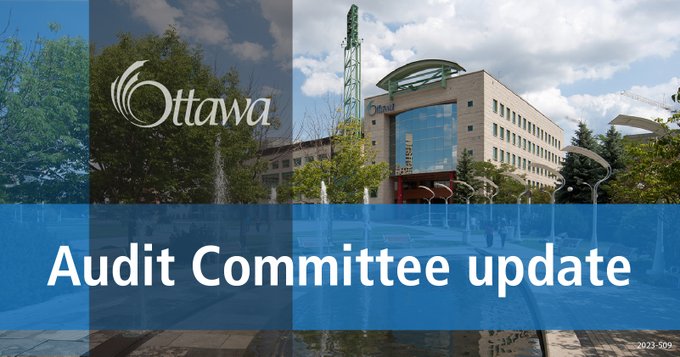 Today, the City's Audit Committee received the Office of the Auditor General's Audit of the City's response to the convoy protest.(link is external)
In its report, the Office of the Auditor General noted that prior to the convoy's arrival, the City's Office of Emergency Management was not engaged early on by either the Ottawa Police Service or  the City. This delayed the City's planning and preparation for the protest. Further, the information received by the City during the planning stage was insufficient, further impacting the City's response.
The City agreed to all 20 recommendations made by the Auditor General for the City's response to the convoy protest. Management indicated two of the 20 recommendations have been implemented, with the remainder to be completed within the year.
The City has been working with the Ottawa Police Service and other partners to strengthen and formalize processes, including related to intelligence sharing, joint planning, and more open communication with Members of Council and impacted residents during future emergencies.
The Auditor General and her staff also provided a report on the City's Governance of the pandemic response(link is external). The Office of the Auditor provided four recommendations with which the City agreed. Ultimately, the report concluded that the success of the pandemic response was due to the genuine hard work, dedication and commitment of senior leadership and staff across the City, Ottawa Public Health and partner organizations. The audit noted that the City had an established governance structure in place, with the flexibility to augment and scale up or down as needed, to respond effectively to the pandemic.
The Committee also received a sprint audit of the zero-emission bus funding mechanisms and agreements(link is external). OC Transpo agreed with all four recommendations and will work to strengthen processes while looking to minimize future financial and procurement risks in the current marketplace.
The Committee also received an investigation into allegations related to Carleton Lodge Long-Term Care Home(link is external). Management agreed with all three recommendations and this will lead to changes in policies and procedures for all staff.
The Committee also approved its 2023 Draft Operating and Capital Budget(link is external) and its terms of reference(link is external).
Items from today's meeting will rise to Council on Wednesday, February 22 with the exception of the budget which will be considered as part of a special Council Meeting on Wednesday, March 1.