August 18, 2023 newsletter from Rawlson King, City Councillor for Rideau-Rockcliffe.
A Message from Councillor King
We are now in the dog days of summer but it's not over yet. There is no shortage of family-friendly activities and events for all ages to enjoy, both right here in Rideau-Rockcliffe and across the City. The Capital Fair kicks off today, August 18, in Ottawa South. The Richmond Fair takes place Sept. 14 to 17, the Carp Fair happens Sept. 21 to 24 and the Metcalfe Fair is from Sept. 28 to Oct. 1. For details, please click here.
Children can still enjoy free daily entry at the City of Ottawa's Cumberland Heritage Village Museum and Billings Estate until Sept. 3. The City also has a lineup of Play Free drop-in activities for children and youth, including swimming and museum activities. Please click here for details. 
Ottawa kicks off the 2023 Capital Pride Festival on August 19. This is an annual event to celebrate Ottawa's Two-Spirit, Lesbian, Gay, Bisexual, Transgender, Queer, Questioning, Intersex, Asexual + (2SLGBTQQIA+) community. The flag raisings happening across the city symbolize our collective celebration of Ottawa's 2SLGBTQQIA+ community and a unified stance against hate. This year's theme, Get Proud, encourages us to mobilize against hate and continue to strive for progress - something the festival has allowed us to do as a community since the first celebration in June 1986 in Strathcona Park. The 2023 festival will run August 19 until Sunday, August 27.
Closer to home, enjoy the Vanier BIA Family Pride Carnival this weekend on August 20 from 2 to 7 pm at the Vanier HUB at 271 Marier Avenue. The same day, drop by the Big Gay Book Swap at Strathcona Park, 25 Range Road, on August 20 from 10 am to 2 pm. This is an all-ages book swap and community gathering. You don't need to bring a book to take a book. The Ottawa Rowing Club hosts a Drag Race at 10 Lady Grey Drive on August 24 from 7 to 8:30 pm. The National Capital Pride Run is scheduled for August 26 from 10 to 11 am at Riverain Park. Drag & Balls is a unique must see softball event that raises funds for Bruce House which supports people living with HIV. Happening August 26 from noon to 5 pm at Riverain Park, 400 North River Road. This event also raises funds for Bruce House. A 5K run or 2.5K walk option is available. Click here for details. And of course, don't forget the Capital Pride Parade, which is scheduled for August 27 in Centretown starting at 1 pm. Click here for more information.
I am currently on holidays. My staff will be monitoring voicemails and emails. My office will be operating on holiday hours from August 21 to 25. If you have an immediate request for service, please call 3-1-1 directly. Requests can also be sent by email to [email protected]. Please remember to copy [email protected] so that my office can track your Service Request. The Ward 13 newsletter will resume on Friday, Sept. 1. 
---
In the Community
My staff participated in Overbrook Day and MP Mona Fortier's Ottawa-Vanier Community Barbecue on August 12. Both events were well attended. Thank you to everyone who stopped by the Ward 13 tables at each event to speak with my staff, and pick up City-related information and Slow Down For Us signs.
---
Rideau-Rockcliffe News, Events and Engagement Opportunities
Beechwood Traffic Impacts
Traffic on Beechwood Avenue between Loyer Street and Marier Avenue will be reduced from four lanes to one lane from August 18 at 6 pm until August 21 at 6 am. Tomlinson Construction crews will be on site to do underground servicing for Enbridge Gas. The sidewalk on the south side will be closed. Pedestrians will be detoured to the sidewalk on the north side. Cyclists will be directed to use the shared traffic lanes. Signage is in place, and traffic control personnel will be present to coordinate the flow of traffic. Motorists are encouraged to consider alternate routes. Significant traffic delays are expected.
Lindenlea Community Centre backyard project 
The City is seeking feedback from Lindenlea residents on the draft concept plan for the upgrade to the backyard at the Lindenlea Community Centre, 15 Rockcliffe Way. City staff and members of the consulting team collaborated with the Lindenlea Community Association to develop the concept plan. For more information and for the link to the survey, please visit Engage Ottawa. Please submit comments in writing by Sept. 1.
Market News
The Beechwood Market continues to run every Saturday, from 9 am to 1 pm at New Edinburgh Park, 203 Stanley Ave. Located right on the Rideau River, there is a play park for the kids, live music and plenty of street parking. Click here for more information.
The Farm Store continues at 1805 Gaspe on Mondays, Wednesdays and Fridays from 3 to 6 pm and on Saturdays from 9 am to noon. A condensed version of all the markets all under one roof, the RCMP horses and oversized ravens will keep you company while you peruse. Tip: head to the right of the speed bump upon entry. Click here for details.
Refugee Stories in support of Carty House - at the St. Laurent Shopping Centre - Starting August 16
Each semester, DeSerres Art Store, at St. Laurent Shopping Centre, offers Ottawa-Carleton District School Board (OCDSB) high school co-op students a chance to work with a professional artist to learn develop their art skills, as well as relate to the wider community. Carty House, the only transitional home for female refugees in Ottawa, was selected as their community partner for their summer co-op program. Most of us will never have to fee our home country in search of safety. Most of us will never have to rebuild our lives from scratch. These women did. Carty House current and past residents will be sharing their experiences. The students will be using 100-year-old doors to bring their stories to life through art. They are very excited to create, to learn, to share. PASSAGES - Doors to Refugee Stories will be on display in Centre Court at the St. Laurent Shopping Centre beginning Wednesday, August 16. For more information on this project or Carty House, please visit CartyHouse.org.
Manor Park fundraiser - August 18 to 25
Children in the Manor Park Community Council's school-age program are creating rings and bracelets to support the Ottawa Humane Society. 
From August 18 to 25, from 3 to 5 pm, a table with $1 bracelets and 50 cent rings will be set outside the Manor Park Community Centre at 100 Thornwood Road. All profits will go to the
Ottawa Humane Society
. 
For details, please
click here
.
Summer Corn Roast - August 19
Ottawa-Vanier MPP Lucille Collard hosts a Summer Corn Roast on August 19, from 11 am to 3 pm, at Optimist Park, 43 Cécile Street in Vanier. Enjoy fresh corn on the cob and take part in a variety of family-friendly activities through the day, including face painting, yoga, live music, and enjoy the wares and talents of local artisans and artists. Click here for details. 
Vanier BIA Family Pride Carnival - August 20
The Vanier BIA Family Pride Carnival is hosting Drag shows, a Drank Dunk Tank, a barbecue, snow cones, cotton candy, games, prizes - all for free - at the Vanier HUB at 271 Marier Avenue on August 20 from 2 to 7 pm. For details, please click here.
Noise Exemption Permit
The City has received a noise exemption application from the Lebanese Film Festival for two films to be shown at 1161 North River Road in Overbrook on August 25 and Sept. 1 from 8 to 11 pm. The film screening will be the second edition of the Festival's Cinema Under the Stars. The Festival's mandate is to create cultural exchanges through cinema by enriching the dialogue between Canada's diverse communities and creating a space for living together through films.
Shakespeare in the Park performances - August 21
The Company of Fools presents a Hamlet that's bigger and better than ever. For more information and for the full schedule, please visit fools.ca/hamlet.
Shows in and near Rideau-Rockcliffe:
August 21 at 7 pm in Strathcona Park in Sandy Hill
Free Dental Screenings at the Rideau Community Hub - August 25
Ottawa Public Health is offering free dental screenings two Fridays per month at its Neighbourhood Health and Wellness Hub at the Rideau Community Hub at 815 St. Laurent Boulevard. The next screenings are August 25, from 10:30 am to 12:30 pm and from 1:30 to 4 pm. All ages are welcome. No appointment is needed. First-come, first-served. For details, please click here. 
King Kong at the New Edinburgh Park Fieldhouse - August 26
The Crichton Community Council presents King Kong for its next Films at the Fieldhouse presentation on August 26 at 7:30 pm. Join the Council for this original classic and 8th Wonder of the World: KING KONG. From the wild jungle to 1930s New York City, Kong remains a thrilling film from start to finish. Featuring then ground-breaking stop motion special effects, though it has had many remakes and knockoffs, the first Kong roars the loudest! (Note, some scenes may be frightening to younger children). Admission is free. The New Edinburgh Park Fieldhouse is located at 203 Stanley Avenue.
Heritage Ottawa Walking Tours 
Religious Heritage of Vanier - August 27 at 2 pm  (In French)

Rockcliffe Park - Sept. 24 at 2 pm
Tours last 1.5 hours, rain or shine. Members: $10; Non-members: $25 Pre-registration is required. For more information, please click here.
Vanier BIA - Live music August 30 and Sept. 13
Spend your evening with the Vanier BIA moving and grooving to music presented by local artists this summer! The St. Charles Market will be hosting Akoustik on the following Wednesdays: August 30, and September 13. Bring your loved ones and join the BIA for this free event from 7 to 9 pm at 135 Barrette Street.
City Sounds Live Summer Sounds Showcase - Sept. 14
Enjoy 20 free outdoor concerts until Sept. 22. Details: ottawamic.com/citysoundslive
Performances in and near Rideau-Rockcliffe Ward:
Sept. 14 from 6 to 8 pm at The Hub, located on Marier Avenue at Montreal Road in Vanier. 
Road Rehabilitation Works in Rideau-Rockcliffe 
As part of the City of Ottawa's annual infrastructure maintenance cycle, road resurfacing is taking place in the following locations.
The roads will remain open to traffic with lane closures expected. Traffic control personnel will direct traffic. The City has retained contractor R.W. Tomlinson to complete the work.
---
City of Ottawa News, Events, Meetings and Engagement Opportunities
Ottawa Public Health reminds residents to take precautions against mosquito bites as a horse in Ottawa tested positive for Eastern Equine Encephalitis Virus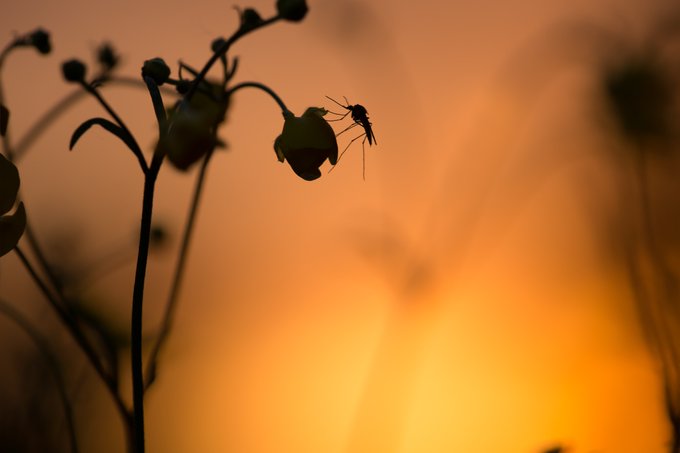 A horse in Ottawa Public Health's jurisdiction has tested positive for eastern equine encephalitis virus (EEEV) for the first time this season. Residents in Ottawa are encouraged to take precautions against mosquito bites in order to protect themselves against the virus. Eastern equine encephalitis virus normally cycles between wild birds and mosquitoes but can occasionally spread to horses and, rarely, to humans through infected mosquitoes' bites, similar to the transmission of West Nile virus. For details, please click here.
Ottawa Public Health - Mpox Update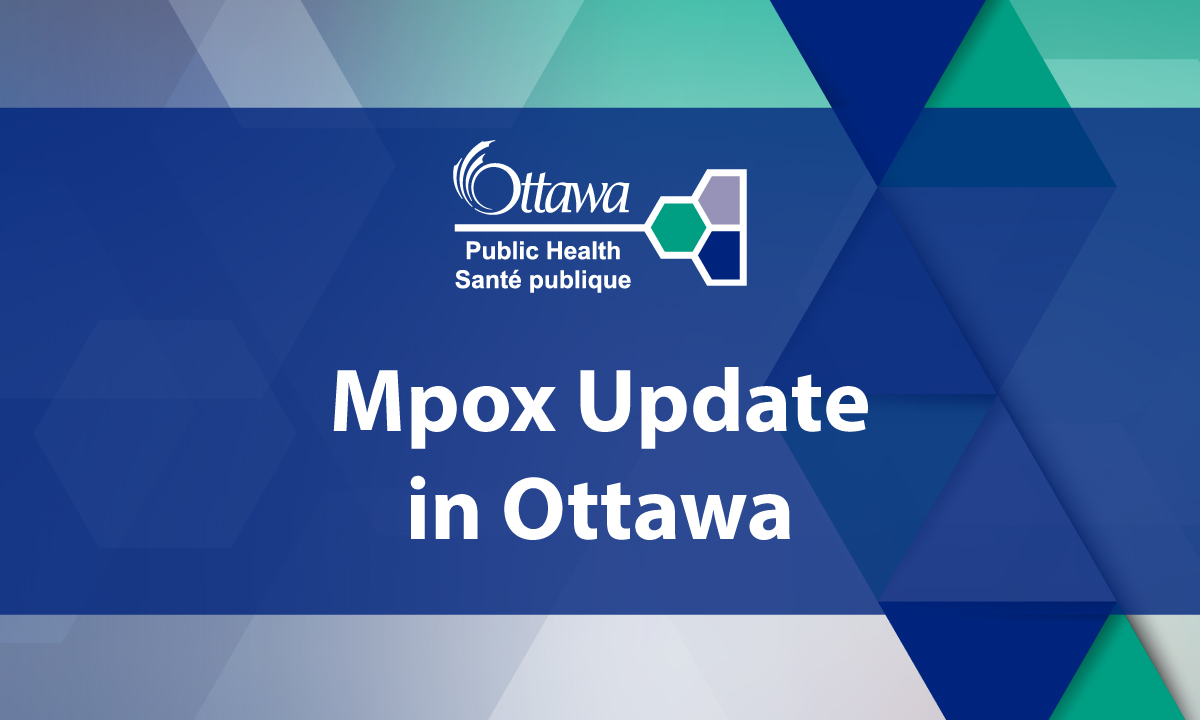 Ottawa Public Health (OPH) would like to remind eligible residents at risk of contracting mpox (formerly known as monkeypox) to complete a two-dose vaccination series of Imvamune as soon as possible. This reminder comes as OPH is following up with two individuals who recently tested positive for mpox in Ottawa. No individuals in Ottawa have tested positive for mpox since October 2022. It is believed the infections were acquired locally. For more information, please click here.
Avoiding Problems with Wildlife
Our wild neighbours have the same basic needs as we do: food, water and shelter. Sometimes, this can lead to conflicts. Farmers can't afford to lose their crops and livestock to predation, so they invest in preventive measures such as fencing, noisemakers, watchdogs or other guardian animals. Homeowners also need to consider how they can prevent wild animals from moving into their walls or attics, or rummaging through their compost bins, by animal-proofing their homes. There are steps you can take to prevent vermin, including rats, mice and cockroaches, on your property. Please click here to learn how to eliminate food and water sources, eliminate hiding and living places and protect buildings. If you are experiencing a vermin infestation and require professional services, you may wish to contact a licensed pest control company. 
For more information about wildlife-proofing and avoiding problems, there are a number of resources available at this link.
If your neighbour/neighbour's property is attracting unwanted wildlife, including mice or rats, that are also impacting your property, the City of Ottawa has a number of regulations within its bylaws that govern the maintenance of properties to prevent pest infestations. To report a concern, please call 3-1-1 or submit a Service Request via this link. Ottawa Public Health offers important information related to rat control, including how to manage rats on your property. Click here for details.
City of Ottawa non-aquatic registration is postponed
Due to technical challenges with the City's recreation registration service and at the recommendation of the service provider, the August 16 launch of registration for non-aquatic fall recreation activities has been postponed. A new registration date will be communicated as soon as the City of Ottawa can be confident that the service provider has fixed the issue. The City continues to work with the vendor to resolve the technical issue experienced earlier this week. This decision was not taken lightly. The City's priority is to ensure that residents' registration experience is a positive one. The City will continue to keep the public updated and apologizes for any inconvenience this has caused. Aquatics registration remains open.
Hydro Ottawa Labour Relations
Bargaining continues. Hydro Ottawa recognizes that the strike has come at a time when storms are prevalent. For those of you who may be keeping track, Ottawa has been hit by four major storms since Canada Day, including multiple tornados. As a result, the amount of lightning strikes we experienced in Ottawa last month has increased exponentially from the same time period last year (see infographic below). This has been an extremely active summer for storms and, unfortunately, likely a sign of things to come. No matter what challenges we face, our commitment to you remains the same as always: we commit to providing safe, reliable, affordable and renewable supply of electricity to our customers. While our employees remain on strike, we want to take a moment to acknowledge and thank our management crews, contractors and all the teams who support them, for their ongoing commitment to bringing the power back to our customers, and our community. For the full statement, please click here. To read a statement from Bryce Conrad, Hydro Ottawa's President and Chief Executive Officer, on the current state of the ongoing labour disruption, please click here.
Road Works and Traffic Updates
Riverside Drive southbound lane reductions
The 24-hour construction work to the 150-metre length of Riverside Drive will be conducted in stages over several weekends to minimize traffic impacts during regular peak periods. The lane reduction is expected over the following three weekends:
Friday, August 18 at 9 am until Monday, August 21 at 3 pm (tentative)

Friday, August 25 at 9 am until Monday, August 28 at 3 pm (tentative)
Click here for more information. 
Cleaning the Capital Fall Campaign - Registration now open
This year's Cleaning the Capital Fall campaign will proceed with registration starting August 15, for cleanup projects taking place between September 15 and October 15. Participants can register their cleanup projects by using the online registration form available at ottawa.ca/clean. The registration form populates an interactive map, showing which locations have been chosen for cleanup projects. Cleanup kits, which include garbage bags, recycling bags, and gloves, will be made available for pick-up by registrants at one of ten City of Ottawa facilities across the city. Organize a cleanup project with your family, friends, neighbours, or colleagues and help keep the City of Ottawa clean and green. Register your project by October 1.
Key Fall campaign dates:
August 15: Registration begins
September 15 to October 15: Cleaning the Capital Fall campaign
October 1: Deadline to register
October 31: Deadline to submit online cleanup reports
OC Transpo - Fall 2023 Transit Service Changes
OC Transpo's fall service changes take effect Sunday, August 27. 
Service improvements and seasonal adjustments for various routes.

School service resumes August 29 for French schools and September 5 for English schools.

NEW school routes added: Routes 677 and 679 serving St. Joseph High School and Routes 682 and 683 serving Cedarview Middle School.

Rack & Roll continues on all buses!

Weekend service to summer destinations ends Monday, September 4.
For more information, please click here.
Odyssey Theatre presents The Miser! until August 20
Odyssey Theatre presents Moliere's The Miser! for its 37th season of Theatre Under the Stars at Strathcona Park. Catch it Tuesday through Sunday at 8 pm or a Sunday matinee at 2 pm until August 20. Audience members will be encouraged to wear masks. This will be a requirement for those sitting in front of the bleachers and closer to the stage. Tickets can be purchased online at this link or at the park an hour before the show starts. 
The Box of Life Day - August 20
Join The Box of Life for a pop-up event in Little Italy on August 20, from 11 am to 4 pm at 15 Larch Street where there will be food, drinks, music and fun activities for all ages. They will feature workshops on recycling plastic and paper. The Box of Life Day is more than just an event - it's a celebration of conscious living and a healthier planet for everyone. This event is an opportunity to connect with like-minded individuals who share the common goal of making the world a better place. Whether you're a passionate environmentalist or just looking to learn more about sustainable living, this event has something for everyone. For details, please click here.
Caldwell Family Centre - Appeal for Help
In the face of unprecedented demand for food bank and social support services, the Acting Executive Director of the Caldwell Family Centre, located at 1100 Medford Street, is making an urgent appeal to the public to help raise $75,000 in order to keep the centre's programs going until the end of September. The Centre receives some regular funding from the City of Ottawa, however the majority of its funds are through direct donations. They are making a public appeal to help raise $75,000 by the end of September to continue with current service delivery levels, particularly for wrap-around supports provided to those facing eviction, family violence, or other serious challenges. You can help by donating directly to the Centre at www.caldwellfamilycentre.ca.
Upcoming festivals and fun around the Capital
Northern Lights Sound and Light Show on Parliament Hill - Thursday to Monday until Sept. 4. Details here.
Ottawa Greek Fest - August 18 to 20 at 1315 Prince of Wales Drive. Free admission. Click here for the schedule.
Capital Ukrainian Festival - August 19 at the Ukrainian Banquet Hall, 1000 Byron Avenue, and August 20 at Lansdowne Park. Details: capitalukrainianfestival.com
Capital Pride Festival - August 19 to 27. Details: capitalpride.ca/2023-festival
Capital Pride Parade - August 27, starting at 1 pm in Centretown. Click here for details.
Palestinian Festival Ottawa - August 25 to 27 at Marion Dewar Park near City Hall. Details: palestinianfestival.ca
ByWard Market - Upcoming Events and Showcases
Summer Showcase featuring more than 70 local artisans - August 19 from 11 am to 6 pm on York Street.
Salsa Sundays - August 20 and 27 from 3 to 5 pm at the George Street Plaza. Admission is free. No experience or partner necessary.
City Sounds Live performances featuring Jessica Pearson & the East Wind, as well as Sam Stone. August 23 from 6 to 8 pm at the OTTAWA sign on York Street. 
ByWard Night Market - August 26 at 8 pm - William Street Pedestrian Way
For details, please click here.
What's Happening at City Hall & Lansdowne Park
Enjoy Salsa dancing for free at the Rink of Dreams at City Hall on Wednesday evenings until August 30. Workshops begin at 6:30 pm/ Social dancing to Latin DJs takes place from 8 to 11 pm.
Latin at Lansdowne: Free outdoor classes on Saturdays at the Aberdeen Plaza until Saturday, August 26. Beginner- or improver-level dance lessons begin at 6 pm, and social dancing is from 8 to 11 pm. Solo and partnered-style dancing workshops.
Full Moon Yoga on the Great Lawn at Lansdowne - Free! August 30 from 8 to 9 pm. For details, please click here.
Lansdowne Summer Arts Showcase - Free musical performances at Lansdowne Park, every Thursday from 6:30 to 8 pm until August 31. Bring your lawn chair. 
Movies in the Park at Lansdowne Park - every Thursday until August 31 starting at sundown. 


Thursday, August 24: The Mummy

Thursday, August 31: Jurassic World
For details and for information about other activities this summer at City Hall and Lansdowne, please click here.
Masters Indigenous Games & Festival at Lansdowne Park - August 24 to 27
The 2023 Masters Indigenous Games will be held from August 24 to 27 at Lansdowne Park on the traditional and unceded territory of the Algonquin Anishinaabe people, who have inhabited the lands from time immemorial. The four-day sport and cultural event will be a celebration of athletic ability, with 1,500 Indigenous athletes from around the world expected to compete across six different sports: athletics (track & field and cross country), basketball, canoe/kayak, golf, lacrosse, and volleyball. Visitors and local residents, will also be able to immerse themselves in a spectacular showcase of local, regional, and global Indigenous culture and sports at the MIG Cultural Festival. Open August 25 to 27, this family-friendly festival will be located at the world-class Lansdowne Park (TD Place) on the Great Lawn, a 5- to 10-minute drive between most of the sporting venues. The festival is free, open to the public, and will feature traditional Indigenous sport demonstrations, engaging cultural performances, food trucks, a vendors' village with Indigenous handcrafts, and much more. Click here for details.
Volunteer for City Committees by August 24
Looking for a great way to provide your expertise, knowledge and lived experience? Become a volunteer to serve as a public member on the City of Ottawa's French Language Services Advisory Committee and Planning Advisory Committee. Application deadline: August 24. For details, please click here.
Somali-Canadian Business Expo - August 26
Somali Women Entrepreneurs are hosting a Somali-Canadian Business Expo, an event dedicated to showcasing entrepreneurship and services provided by the Somali community in Ottawa. The event is scheduled for August 26 from 10 am to 5 pm at Ottawa City Hall. Entry is free. All ages are welcome. For details and to RSVP, please click here.
Lansdowne 2.0 Public Session - Sept. 6
A second Lansdowne 2.0 public session is scheduled for Sept. 6 at 6 pm. This session will be identical to the one held on July 13. Residents can register in advance to receive the meeting link by clicking here. A series of frequently asked questions (FAQs) regarding the Zoning By-law Amendment and Official Plan Amendment applications have been posted on the Lansdowne 2.0 Engage Ottawa page. Additional questions or comments may be submitted to [email protected].
The Order of Ottawa and Brian Kilrea Award for Excellence in Coaching - Nomination Period Open until Sept. 8
The City is accepting nominations for the 2023 Order of Ottawa and the Brian Kilrea Award for Excellence in Coaching. You can complete nominations for both awards either online or by downloading a nomination form from Ottawa.ca/orderofottawa. The submission deadline is Friday, Sept. 8 at 11:59 pm. Nominations will be considered every year for five consecutive years from the date of submission.
Personal Electric Vehicle Strategy - Survey available until Sept. 10
How can the City of Ottawa support the uptake of electric vehicles? Moving away from gas and diesel vehicles is one of the most important actions that we can take to achieve Ottawa's greenhouse gas reduction targets. Electric vehicles are one key way to do this. To support the uptake of electric vehicles, the City of Ottawa is developing a personal electric vehicle strategy. Have your say by completing the survey. The deadline to complete the survey is Sept. 10. Please click here for more information.
Wildlife Strategy Review - Second Survey available until Sept. 15
City staff have received hundreds of comments and questions in response to the first round of consultation regarding the City's Wildlife Strategy which is now undergoing a full review. A second survey is now available until Sept. 15. Click here for details. Click here for the survey.
Upcoming Deadlines for City of Ottawa Cultural Funding Programs
1. Cultural Facilities Fund, Major Capital Projects - Sept. 15 at 11:59 pm - Details here.
2. Capacity building program - Sept. 20 at 4 pm - Details here.
3. Cultural facilities fund (minor projects) - Sept. 27 at 4 pm - Details here.
4. Equity and inclusion in the arts fund - Oct. 4 at 4 pm. Details here.
5. Heritage funding program - Oct. 24 at 4 pm - Details here.
---
City Council and Committee News
For meeting agendas, please visit ottawa.ca/agendas or call 3-1-1.
For information on how to participate in individual meetings, please consult the specific meeting's agenda at ottawa.ca/agendas.
To watch the meetings on Youtube, please click here.
Upcoming meetings:
City Council - August 23 at 10 am
Transportation Committee - August 24 at 9:30 am

Bank Street cycling and transit improvements (Riverside Drive westbound to Aylmer Avenue)

Nesbitt Street encroachment agreement

Ottawa Police Services Board - August 25 at 3 pm

Strategic planning consultation summary report

Light Rail Sub-Committee - August 29 at 9:30 am
For recent Council and Committee news, please click here.