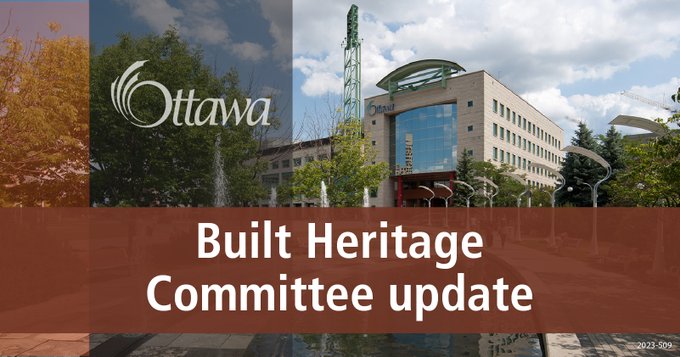 On Sept. 12, the Built Heritage Committee approved an application to alter 352 Somerset Street West(link is external), a property designated under Part V of the Ontario Heritage Act.
The building is better known as Somerset House and is located at the southeast corner of Somerset and Bank streets. Constructed in 1896 in the Queen Anne Revival style, Somerset House originally served as a department store for the Crosby, Carruthers Company. The building partially collapsed in 2007 during renovation and has remained vacant and in a deteriorated condition ever since.
The proposed development includes the restoration and stabilization of the historic building and the construction of a three-storey addition at the back of the existing building.
The Committee also approved designating the Highland Park Lawn Bowling Club(link is external) under Part IV of the Ontario Heritage Act. Located at 439 Golden Avenue in Westboro, the property consists of a one-storey clubhouse built around 1914, along with outbuildings and lawn bowling greens.
The property meets six of nine criteria for heritage designation as outlined by the Province. It has design value as a representative example of an early 20th century lawn bowling club. As one of the few surviving greenspaces and lawn bowling clubs in the area, it has served as a community sports hub for over a century. The club is beloved by locals and has kept lawn bowling accessible for many residents and has become part of the City's sporting heritage. During the early development of Highland Park, the club was an integral part of the community, attracting people to settle in the area.
The Committee also approved the demolition and new construction at 230 and 232 Lisgar Street(link is external). Both houses have been altered through the years, losing heritage value. They would be replaced by a nine-storey, 49-unit apartment building, adding much needed housing options. The new proposed building would maintain the area's historic context and character.
Items from this meeting will rise to Council on Wednesday, September 27.