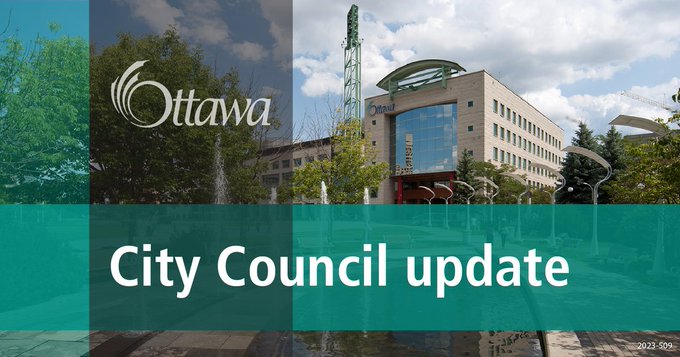 Council today approved refinancing the mortgages of five Ottawa Community Housing properties(link is external), generating $41.3 million to be reinvested in capital repairs and energy efficiency improvements for community housing.  
The mortgages will be renewed through Infrastructure Ontario at fixed, long-term rates of 4.67 per cent for 30 years. Since 2012, the City has refinanced 55 Ottawa Community Housing mortgages through Infrastructure Ontario, generating more than $168 million in capital funds for repairs to supplement other funding sources and ensure that Ottawa's social housing stock is kept in good repair. 
Council also received the 2022 annual report for Ottawa Community Lands Development Corporation(link is external) (OCLDC). The OCLDC had an exceptional year, generating almost $11 million in land sales in 2022, surpassing its annual revenue target of $5.5 million. As a result, $1.8 million was directed to the Affordable Housing Fund.
Council also received a review of the feasibility of a Municipal Price Index(link is external) (MPI). A MPI measures the yearly change in the cost of providing municipal services. It is used to quantify the difference between costs to provide municipal services and the Consumer Price Index (CPI).
The review found that the City's current practice of identifying inflationary pressures based on negotiated contract increases, commodity specific inflationary indicators for utilities, and fuel, as examples, better reflect actual increases for the various specific commodities and services considered when developing an annual budget. These, along with historical trends and current market pricing, provide a more accurate budgetary estimate. A MPI or other inflationary index would not meet all requirements or be cost-effective.