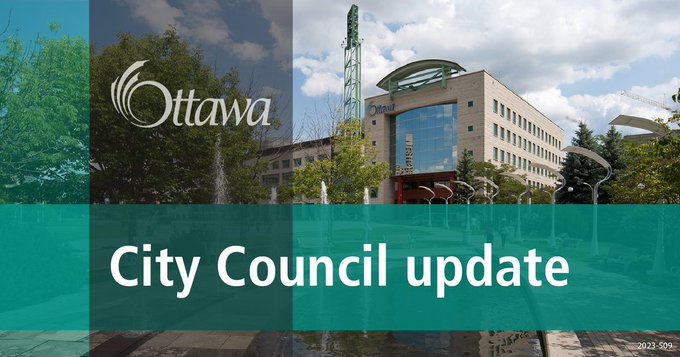 Council today approved extending the municipal sanitary sewer along Taunton Place(link is external) to four private properties that do not currently have sanitary sewer access. Greater than two-thirds of the affected property owners requested this project as a local improvement process, where the City provides capital funding for the work up front and then recovers a portion through a levy on their property tax bills. 
The City will extend the sanitary sewer system 135 metres, connecting it to existing infrastructure on Davidson Drive. At the same time, the City will also replace the existing watermain and reconstruct the roadway, as a coordinated project. The sanitary sewer work is estimated to cost $720,000, and the maximum amount to be recovered from the benefiting property owners is estimated at $479,500. 
Council received a report from the City's Integrity Commissioner on an inquiry respecting the conduct of members of the Manotick Business Improvement Area (BIA) board of management(link is external). The report recommends the City work with the Ottawa Coalition of Business Improvement Areas to develop additional training materials for board members on matters including the Procedure By-law, open and closed meeting procedures and human resource management.
Council also received Hydro Ottawa's 2022 annual report(link is external).