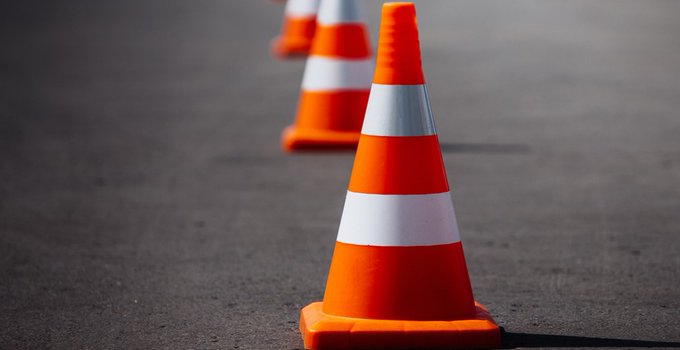 The Bronson rapid bridge replacement on Highway 417 is scheduled to take place July 13 to 17. The project will close the following sections of the highway, starting at 8 pm on Thursday, July 13 and slated to reopen at 6 am on Monday, July 17:
Eastbound lanes between Carling/Kirkwood and Metcalfe
Westbound lanes between Metcalfe/Catherine and Rochester.
Lane reductions and ramp closures are scheduled to start at 7 pm on Thursday, with the full closure of Highway 417 scheduled to be in place by 8 pm.
The following access ramps will also close:
O'Connor westbound
Lyon westbound (ongoing)
Bronson westbound
Maitland eastbound
Carling eastbound
Parkdale eastbound
As a requirement for this construction, the southbound lanes of Bronson Avenue will be closed between Arlington Street and Catherine/Raymond streets.
The following detours will be in effect during the closure:
Westbound detour for Highway 417 closure:
Westbound motorists must exit the highway at Metcalfe/Catherine
Continue westbound on Catherine Street
Continue onto Raymond Street
Take the Highway 417 Rochester westbound access ramp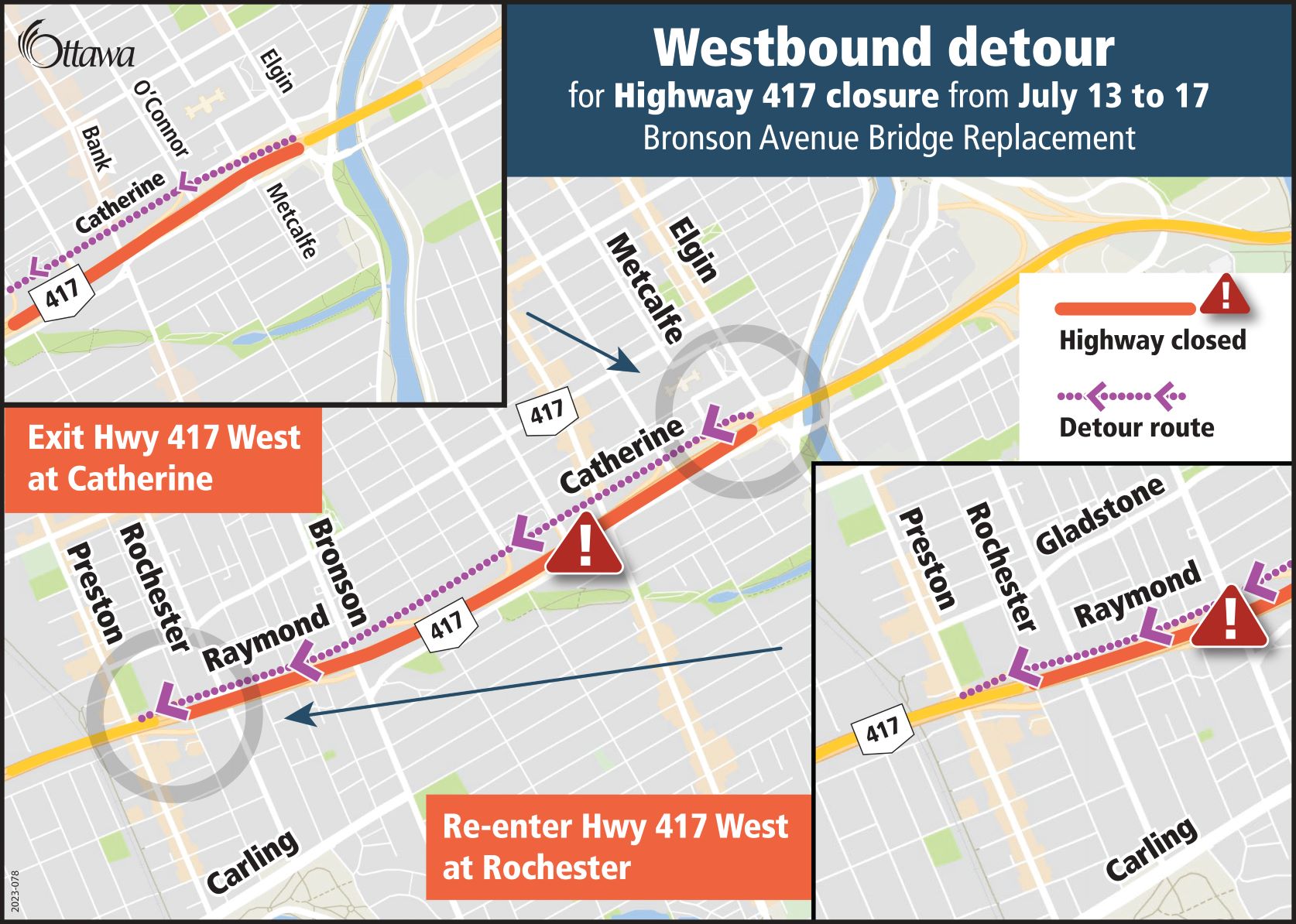 Eastbound detour for Highway 417 closure:
Eastbound motorists must exit the highway at Carling/Kirkwood
Continue eastbound on Carling Avenue
Turn left on Bronson Avenue
Turn right on Chamberlain Avenue
Continue onto Isabella Street
Take the Highway 417 Metcalfe eastbound access ramp