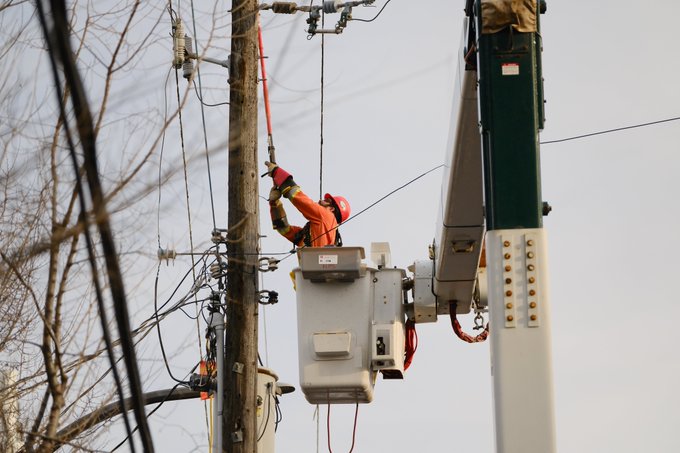 Combined with restoration efforts yesterday, April 6, and overnight, our crews, contractors and on-call specialists have restored power to 50,000 customers since yesterday morning's press conference. Currently, we have approximately 15,000 customers without power across the city of Ottawa. 
With additional crews arriving today, as well as the 150 field crews actively engaged in the restoration efforts, we expect to have power restored to all residents and businesses by end of day, Saturday, April 8.
We are expecting potential wind gusts of up to 60 km/hr today. Given the damage to the city's tree canopy, this could delay restoration times and may cause some restored (or new) customers to lose power. 
Restoration efforts today, April 7, will focus on the communities listed below, then transition to smaller outages. The objective is to restore power to any and all outage areas in excess of 10 customers.
Braemar Park/Bel Air Heights

Copeland Park

Brookside - Briarbrook - Morgan's Grant

Parkwood Hills - Stewart Farm

Greenbelt - Bells Corners
Tomorrow's efforts will focus on residual outage clean-up and transition to individual homes and businesses, including those with damage to their personal electrical equipment which may require Electrical Safety Authority (ESA) permitting.
In some cases, the storm may have caused damage to homeowners' own electrical equipment, such as the meter mast and wires connecting directly to the house. If this is the case, the homeowner may need to make repairs (with a qualified electrical contractor) to their equipment before Hydro Ottawa is able to reconnect power. We would appreciate your help communicating this information to your constituents.
Please continue to encourage residents to visit our Storm Centre page, outage map, and to follow our updates on social media. These channels have the most current and up-to-date information available. 
Report outages and downed power lines 24/7 outage hotline at 613 738-0188 or by submitting a report online through their MyAccount customer portal.