July 7, 2023 newsletter from Rawlson King, City Councillor for Rideau-Rockcliffe.
A Message from Councillor King
As a member of the Finance and Corporate Services Committee, I was pleased that the Committee this week approved the action plan portion of the City's application for the federal government's Housing Accelerator Fund.
Affordable housing plays a crucial role in urban development and revitalization efforts. By incorporating affordable housing units in mixed-use developments, the City can promote the creation of vibrant and sustainable neighborhoods. It helps ensure that housing options are available for individuals and families across a range of income levels, encouraging economic diversity and supporting local businesses.
The availability of affordable housing ensures that individuals and families can find suitable and stable homes, reducing homelessness and housing insecurity. It helps address the urgent needs of vulnerable populations, such as low-income earners, seniors, and marginalized communities.
The City anticipates receiving more than $150 million from the $4-billion federal fund that aims to create more housing supply more quickly.
Canada Mortgage and Housing Corporation (CMHC) will determine funding based on the number of dwelling units it estimates would be issued permits before September 2026 as a direct result of initiatives in the action plan. In line with CMHC requirements, the action plan identifies nine initiatives to increase building permits issued by at least 10 per cent over three years. They include:
Accelerating the disposal and preparation of City-owned lands for housing

Implementing an affordable housing pipeline strategy

Streamlining planning approvals

Pursuing transit-oriented zoning amendments and inclusionary zoning

Increasing zoning permissions to allow for multi-unit intensification

Implementing an affordable housing community improvement plan

Establishing an office-to-residential conversions pilot

Preparing a new comprehensive zoning by-law and Digital Twin tool

Developing an on-site storm water management tool
After funding awarded to the City is confirmed in July, City staff will return to Council with a roadmap of next steps, including determining how the funding will be allocated.

I am excited about this initiative since affordable housing is essential for promoting social equity, economic prosperity, and community well-being in the City of Ottawa. It will not only address our immediate housing needs but also will lay the foundation for our City's sustainable and inclusive future.
---
Your Councillor in the Community
In my role as Council Liaison for the City's Anti-Racism and Ethnocultural Relations Initiatives, I spoke at a news conference on July 5 in support of Ottawa's 2SLGBTQIA+ community in the wake of allegations of a hate-motivated robbery in which three youths have been arrested by Ottawa Police. The Police Service reported this week that the City has experienced a 23.5 per cent increase in hate-motivated incidents in 2023 compared to this time last year.
I said in my remarks: "In a nation built on the principles of equality, inclusion, justice, and respect for all, it is disheartening to witness the persistent barriers and prejudice faced by individuals based on their sexual orientation or gender identity. It is our duty as compassionate, empathetic citizens to challenge discrimination in all its forms, to create an environment where every individual, regardless of their sexual orientation or gender identity, can live without fear, prejudice, or judgment. We must recognize that an attack on the rights of one community is an assault on the principles that define us as a city. I will continue to work with my colleague, Somerset Councillor Ariel Troster, in her capacity as Council Liaison for Women, Gender Equity and 2SLGBTQ+ Affairs, to find new ways to oppose discrimination, dispel stereotypes, foster understanding, and building inclusive communities. As residents of Ottawa, we all have a responsibility to stand in solidarity with the 2SLGBTQIA+ community, to amplify their voices, and to foster a society where their rights are fully respected and protected. We must celebrate diversity, embrace inclusion, and reject the notion that anyone should be treated as less than equal."

Canada Day was a great day to connect with celebrating residents and communities. I attended Mayor Sutcliffe's Canada Day Celebration for Seniors at Lansdowne, a fundraising barbecue hosted by the ACB Wellness Resource Centre, and a pancake breakfast hosted by the Lindenlea Community Association. I also participated in Chief Pinesi Day celebrations and activities at New Edinburgh Park, which was organized and co-sponsored by Kichi Sibi Trails, the New Edinburgh Community Alliance and the Crichton Community Council. This event was supported by the chief and council and traditional leadership of the Algonquins of Pikwakanagan First Nation. 
I also enjoyed celebrating Canada Day with Wateridge Village residents at Eugene Martineau Park along with Ottawa-Vanier MP Mona Fortier and Ottawa-Vanier MPP Lucille Collard. The park's official opening celebration is scheduled for September!
Last week I was invited to speak during Youth Ottawa's RBC Spirit of the Capital Youth Awards at the Shaw Centre in recognition of the impactful contributions of our youth and the importance of fostering their talent. 
---
Rideau-Rockcliffe News, Events and Engagement Opportunities
Free Movie in the Park - July 7 
Ottawa Community Housing, in partnership with the City of Ottawa and the Rideau-Rockcliffe Community Resource Centre, hosts a free movie on July 7 from 8:30 to 10:30 pm in Overbrook Park at 33 Quill Street. Bring your chairs and/or your blankets. Free popcorn and water will be provided but you are welcome to bring your own snacks. The rain date is July 14 at 8:30 pm.
Shakespeare in the Park performances - July 10 to August 21
Summer is almost here, and that means Shakespeare-in-the-Park season is right around the corner! The Company of Fools is ready to bring you a Hamlet that's bigger and better than ever. There will be PUPPETS, there will be SWORDFIGHTS, and there might even be a SCARY GHOST!? 
Shows taking place in and around Rideau-Rockcliffe:
July 10 at 7 pm in Strathcona Park in Sandy Hill - grand opening show

July 15 at 7 pm in New Edinburgh Park

July 17 at 7 pm in Strathcona Park in Sandy Hill

July 22 at 7 pm at Beechwood Cemetery, 280 Beechwood Avenue

July 26 at 7 pm at Nault Park, 333 St-Denis Street in Vanier

July 31 at 7 pm at Strathcona Park in Sandy Hill

August 7, 14 and 21 at 7 pm in Strathcona Park in Sandy Hill
For the completes schedule, please visit fools.ca/hamlet.
Social Hour with MPP Lucille Collard - July 13
Join Ottawa-Vanier MPP Lucille Collard and her team for their Social Hour on Thursday, July 13, from 5:30 to 7 pm at 330 Laurier Avenue. Meet new people, chat with neighbours and get to know your Ottawa-Vanier MPP! For details, please click here.
Free Dental Screenings at the Rideau Community Hub - July 14 & 28 and August 11 & 25
Ottawa Public Health is offering free dental screenings at its Neighbourhood Health and Wellness Hubs across Ottawa, including at the Rideau Community Hub at 815 St. Laurent Boulevard. The next screenings are July 14 and 28 and August 11 and 25, from 10:30 am to 12:30 pm and from 1:30 to 4 pm. All ages are welcome. No appointment is needed. First-come, first-served. For details, please click here. 
Vanier BIA hosts SummerSUN on Beechwood and McArthur - July 15 and 16
Join the Vanier BIA on July 15 and 16 for their SummerSUN event! It will be held on Beechwood Avenue on July 15 and on McArthur Avenue on July 16, from 11 am to 1 pm! The weekend will be packed with plenty of activities such as free food from local merchants, buskers, scooter rides and more. You won't want to miss it. Beechwood activities will run from Bibi's to Sconewitch. McArthur activities will run from FreshCo to Dairy Queen. For details, please visit www.facebook.com/ZACVanierBIA.
Pints in the Park - July 22
Manor Park's favourite outdoor community event returns for its 4th year! An adult-focused, family-friendly event that features amazing local breweries, restaurants and makers in Ottawa. Join the Manor Park Community Council this July for truly the best annual outdoor party in Manor Park. Cool down with ice cold craft beers, and satisfy your hunger with one of the local restaurant vendors. Stay the whole afternoon and socialize with friends and neighbours. All event proceeds are invested back into the community through the Manor Park Community Council. ALL WELCOME. FREE ADMISSION.
July 22 from 2 to 7 pm at 100 Thornwood Road, Manor Park Community Centre
Films at the Fieldhouse: "Indiana Jones and the Raiders of the Lost Ark" - July 22
Saturday, July 22
7:30 to 9:30 pm
New Edinburgh Park Fieldhouse, 203 Stanley Avenue
Films at the Fieldhouse presents Indiana Jones and the Raiders of the Lost Ark! Indy is back in theaters with the final film of the beloved action saga. Before you go on his last adventure, join the Crichton Community Council for his first. In 1981 Harrison Ford, George Lucas and Steven Spielberg joined forces to create one of cinema's most iconic characters. Relive all the action, romance and Oscar winning effects (not to mention one of the most memorable scores in all of movies) … just don't bring any snakes. For details, please click here.
Tree Removal Notice - 350 Buena Vista Road - July 12 and 14
The City of Ottawa has approved the removal of four trees from private property at 350 Buena Vista Road at Rockcliffe Park Public School. These trees in their current condition have been deemed a hazard. Two are completely dead and two more are nearly dead. The City has retained Ottawa Valley Tree Experts to complete their removal from private property between July 12 and 14, weather depending. Rockcliffe Park Public School plans to plant two new trees on their property. 
Hemlock Pumping Station Upgrades - mid to late July
Construction to complete upgrades to the existing Hemlock Pumping Station, located at 751 Hillsdale Road in Rockcliffe Park, will be starting soon. Mobilization at the site is expected for mid to late July.

What: This project will upgrade and update features at the Hemlock Pumping Station by installing a new bypass chamber outside of the station to enhance sewage and water flows, replacing electrical components inside the station and rehabilitating concrete, ladders, gratings and gates outside the station.

Why: The upgrade to the station is required to renew components of the station that have reached end of life and require replacement.

When: Construction is expected to begin in July 2023 and completion is anticipated in summer 2024.
Where: Hemlock Pumping Station located at 751 Hillsdale Road in Rockcliffe Park. All proposed upgrades will be installed within the City right of way.

Who: The City of Ottawa has retained the contractor, Thomas Fuller Construction, to complete the work.
125th Anniversary Celebration - Historical Society of Ottawa - July 30
Celebrate the 125th anniversary of the Historical Society of Ottawa at Beechwood Cemetery on July 30! Featuring live music and speakers, walking tours, and refreshments. Click here for details and click here to register before the July 22 deadline.
Join Manor Park's 'Course Club' as we learn and reflect together
Would you like to deepen your knowledge and understanding of Canada's complex historical and contemporary relationships with First Nations, Métis and Inuit? Manor Park welcomes you to join them this summer and fall as they take the University of Alberta's 12-lesson Massive Open Online Course (MOOC) from the Faculty of Native Studies titled Indigenous Canada. This course is free and open to anyone. Search online for 'Indigenous Canada Coursera' to find the course and register. You can register for the course anytime and study at your own pace. Manor Park is planning to host four in-person discussion groups outdoors at London Terrace Park to complement their individual learning as they work through the lessons. Their first meetup is planned for the last weekend of July. All are welcome. If you would like to receive email updates about the discussion group dates, times, and location, please sign-up at this link.
Cricket every weekend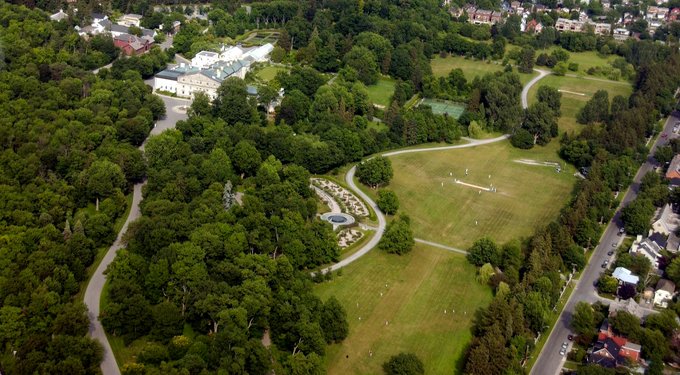 Are you a cricket fan? The Rideau Hall 
cricket pitch comes alive on weekends throughout the summer. Stop by to take in a match and cheer on the cricketers! 
Invitation to participate in a survey on the sociolinguistic and geographic experiences and practices and geographic experiences and practices of Ontario francophones
A University of Ottawa research team is conducting a study funded by the Social Sciences and Humanities Research Council of Canada (SSHRC) to better understand the sociolinguistic and geographic experiences, practices and representations of Ontario's francophones. Ontario's francophone population is diversifying significantly - notably with the arrival of francophones from other provinces and territories, as well as through immigration - but its distribution across the territory remains relatively uneven. Nevertheless, opportunities to live in French vary widely across the province, given the uneven distribution and access to French-language services. It is in this context that we seek to document the experiences and needs of francophones according to their profile and region of residence.
We are seeking participants who self-identify as being either Francophone, Francophile, or a French-speaking individual (18 years and older) to complete an online survey to document linguistic experiences and practices in relation to various spaces, services and activities (e.g., in public spaces, at work, at school, at home and in your social networks) across the province of Ontario. Participation is entirely voluntary and anonymous; completing the questionnaire can take up to 25-30 minutes (it is possible to take a break as the data is saved). The project has received approval from the University of Ottawa Research Ethics Office. Your participation in this study will help paint a contemporary portrait of Ontario's francophonie in all its social, cultural, linguistic and geographic diversity. The data will enable us to better understand the availability of French-language services and their level of access, as well as the existence of barriers and challenges to living in French in different regions. The results of the study could be used to develop better community policies and practices to meet the needs of francophones across the province of Ontario. 
Facebook link
Road Rehabilitation Works in Rideau-Rockcliffe - Until September
As part of the City of Ottawa's annual infrastructure maintenance cycle, road resurfacing is taking place in the following locations.
The roads will remain open to traffic with lane closures expected. Traffic control personnel will direct traffic. The City has retained contractor R.W. Tomlinson to complete the work.
---
City of Ottawa News, Events, Meetings and Engagement Opportunities
Hydro Ottawa Labour Disruption
Hydro Ottawa employees represented by the International Brotherhood of Electrical Workers (IBEW) began strike action on June 28, 2023. A contingency plan has been activated to continue to maintain service to customers and the community. Hydro Ottawa will continue to respond to electrical emergencies and public safety issues during the labour disruption. Non-emergency work will be delayed. Public safety remains Hydro Ottawa's number one priority and they will do everything they can to ensure they respond to issues as quickly and safely as possible. They have additional resources ready to support outage restoration efforts, and they will do everything they can to ensure they respond to issues as quickly as possible. For details, please click here.
The City's Hydrant Fountain has returned
This cool and innovative fountain debuted just last year as a solo act and the reviews were so good it came back this summer as a group of six, with more dates available for Ottawa fans to enjoy. Want to see the hydrant fountain make a stop in your neighbourhood? There are a few dates still available so let us know at [email protected] and you could just land one of the tour's final stops! For more information, please visit this link.
Beat the Heat Resources
Extreme heat affects everyone. The risks are greater for young children, pregnant women, older adults, people with chronic illnesses and people working or exercising outdoors. Watch for the effects of heat illness: swelling, rash, cramps, fainting, heat exhaustion, heat stroke and the worsening of some health conditions. Heat-related illnesses and deaths are preventable. There are many public places residents and visitors can cool off in Ottawa including splash pads, wading pools, swimming pools, parks, libraries, and community buildings. The public is welcome to seek access to air conditioning at any City facility during regular hours of operation. Check out Ottawa Public Health's Extreme Heat and Humidity web page for Beat the Heat Resources.
ByWard Market Upcoming Events
For details, please click here.
Music on Hold is back with 100 per cent local beats
Ever call 3-1-1 and wonder who picks the music you listen to while on hold? Ever wish you could listen to it some more? Look no further than the 2023 Music on Hold playlist! When you call the City, your ears will be graced with songs from 35 local musicians of various backgrounds and genres while on hold. Don't worry, you don't have to call in to listen to the Music on Hold playlist. Visit ottawa.ca/ottmusic, turn up your speakers (or headphones) and enjoy the music – anytime, anywhere!
2023 Ottawa Urban Design Awards – Call for Submissions
The City of Ottawa is pleased to announce the 2023 Ottawa Urban Design Awards competition. The awards will be presented in five categories: Urban Infill, Public Places & Civic Spaces, Urban Elements, Visions & Master Plans, and Student Projects. In our 10th instalment of the program, the 2023 awards will honour exceptional projects in Ottawa completed between September 1, 2021, and August 31, 2023. Winners of an Award of Excellence will be sent forward as the Ottawa entry to the National Urban Design Awards competition in 2024. The winning teams of all Urban Design Awards will be presented their award at an in-person gala hosted by the City of Ottawa in November 2023. Electronic and hard copy submissions must be received by 4 pm on September 1, 2023. Submission entry forms and program guidelines are available on the City's website Urban design awards | City of Ottawa. Submissions will be juried in October 2023 by an independent panel of urban design experts. The applicants of winning projects will be notified in late October 2023 by email.  For more information, please contact [email protected]
Northern Lights 2023 ― Sound and light show
For a final summer, Northern Lights is presented on Parliament Hill. That's right, it's your last chance to attend this free multimedia show! Learn about Canada's great achievements and key milestones in its history through sound and light. If you've already seen the show, you'll be delighted to discover 2 new segments that showcase significant Canadian anniversaries. To fully enjoy the Northern Lights experience, stroll along the streets of Canada's Capital Region before the show and take part in interactive activities on Parliament Hill. Northern Lights is a summer must, see it before it's gone!
Schedule: From July 7 to September 4, 2023, Thursday to Monday. No show on Tuesday and Wednesday. Come by at 6 pm and enjoy pre-show activities.
Click here for details.
New at the National Holocaust Monument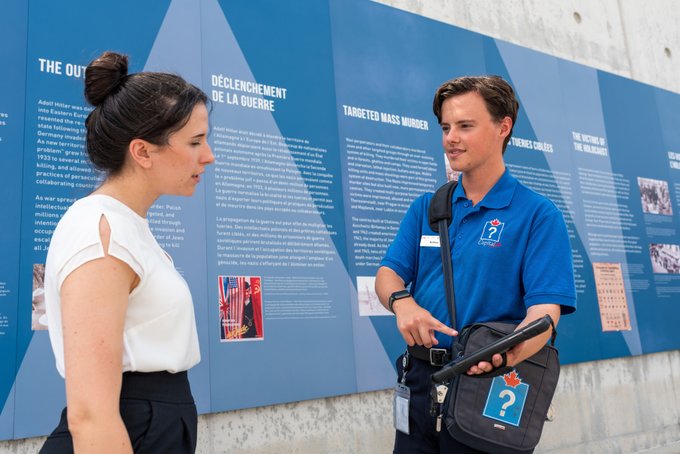 NEW at the National Holocaust Monument this year. Dedicated information officers are on location to welcome you every Saturday, Sunday and Monday, from 1:30 to 4:30 pm, as of July 2. Please visit this link for more information. The Monument is located at the corner of Wellington and Booth streets.
Auditor General 2024 Workplan - Public Input Survey Until July 31
The Office of the Auditor General (OAG) for the City of Ottawa undertakes an annual risk-based assessment to identify audit priorities. The audits selected for inclusion arise through a systematic identification of all areas of significance from an audit perspective and the determination of audit project priorities by assessing criteria relating to risk, important organizational changes, new initiatives, emerging priorities, and other relevant factors.  Furthermore, requests from external boards may also be taken into consideration. One of the steps of the OAG's risk-based assessment process includes consultation with stakeholders. New this year, the Auditor General is seeking public input into the areas that Ottawa residents and business owners believe could benefit from an independent audit. The survey was launched June 30, and will remain active until July 31, 2023. The survey will take approximately five minutes to complete. Survey results will be shared through the 2024 Audit Workplan, anticipated to be presented to the Audit Committee in December 2023. For more information, please contact the Office of the Auditor General (OAG) at [email protected]. You can view the OAG's current workplan here. To learn more about the OAG, please visit www.oagottawa.ca.
Recycling Program Changes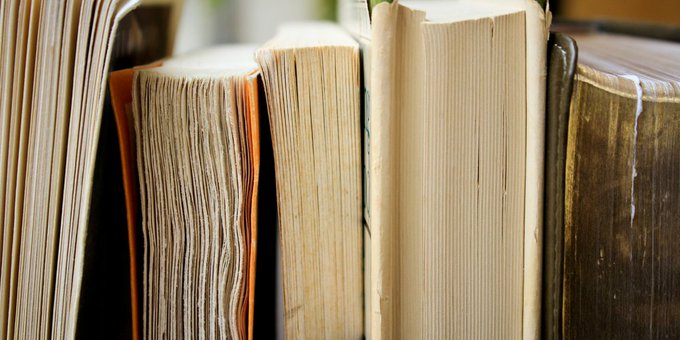 As of July 1, the City can no longer accept hard and soft cover books in the black bin. There are many reuse options on the City's Waste Explorer. For more details about the changes, please click here. 
Children aged 12 and under ride free on OC Transpo
Effective July 1, children aged 12 and under ride OC Transpo for free. This includes OC Transpo buses, trains and Para Transpo. Click here for details.
Child cards
For children who look older than 12 years of age or regularly travel alone, OC Transpo recommends getting a child card. Visit the OC Transpo Customer Service Centre at the Rideau Centre to get one. Tap this card on fare readers at O-Train Line 1 fare gates and on buses.
Salsa at City Hall & Latin at Lansdowne
Come to the Rink of Dreams at City Hall on Wednesday evenings between Wednesday, July 12 and Wednesday, August 30 for free nights of dance, community and fun. The night starts at 6:30 pm with two introductory back-to-back workshops (salsa and another Latin style). From 8 to 11 pm there will be social dancing to Ottawa's best Latin DJs. There will also be Latin at Lansdowne! These free outdoor classes will take place on Saturdays at the Aberdeen Plaza until Saturday, August 26. Beginner- or improver-level dance lessons will begin at 6 pm, and social dancing will be between 8 and 11 pm. The workshops will be provided in both solo and partnered dance styles like salsa, bachata, kizomba and zouk, and you do not need to bring a partner. Participants will benefit from the workshops if they are an absolute beginner or if they have some dance experience already. For details and for information about other activities this summer at City Hall and Lansdowne, please click here.
Accessible Beach Fun
The City of Ottawa remains dedicated to ensuring barrier-free summer fun at our fully accessible beaches across the city.  
You can find beach-accessible wheelchairs available at Mooney's Bay Beach, Britannia Beach, and Petrie Island Beach. They are offered on a first-come-first-serve basis every day from June 17 to August 27 free of charge. Please note there is no lift on site and users are required to provide their own attendant to push the chair and assist with the transfer in and out of the chair. 
To inquire about availability and make a reservation, please use the following contact information:

Mooney's Bay: Call 613-248-0863
(Mooney's Bay also provides a beach mat that allows individuals using mobility devices to access the shoreline. This is also free of charge, but please call ahead to arrange installation.

Britannia Beach: Call 613-820-1211

Petrie Island: Call 613-824-5704
You can also send an email to 

[email protected]

 for any inquiries or visit ottawa.ca for more information.
Lansdowne 2.0 Public Session - July 13
The City of Ottawa will host a Lansdowne 2.0 virtual public engagement session on:
Residents can learn more about the City of Ottawa City initiated Official Plan Amendment and Zoning By-law Amendment. These are required to clarify policies within the Official Plan (OP) pertaining to the Lansdowne Special District and ensure OP compatibility and compliance. Staff will provide a presentation which will be followed by a question and answer period. Please send any questions in advance of the public information session to [email protected]. For details, please visit Engage Ottawa.
Lansdown 2.0 - Coffee chats every Wednesday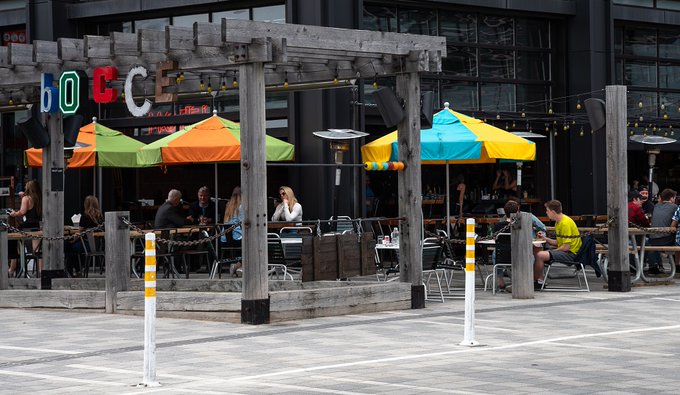 Join City of Ottawa staff for a virtual chat with the Director of Lansdowne 2.0. Ask questions and share your thoughts about this important project. Coffee chats take place every Wednesday from noon to 1 pm. Register here.
The Order of Ottawa and Brian Kilrea Award for Excellence in Coaching - Nomination Period Open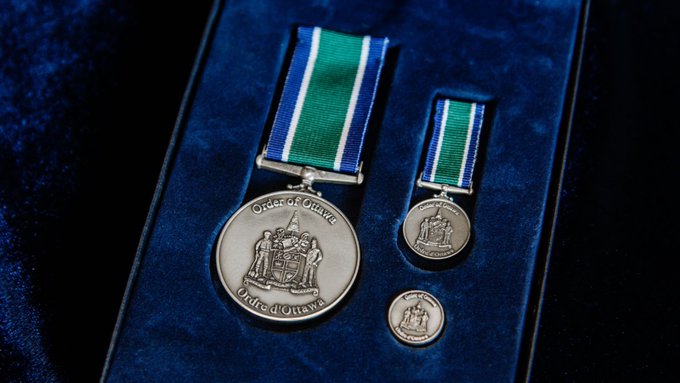 The City is accepting nominations for the 2023 Order of Ottawa and the Brian Kilrea Award for Excellence in Coaching. You can complete nominations for both awards either online or by downloading a nomination form from Ottawa.ca/orderofottawa. The submission deadline is Friday, Sept. 8 at 11:59 pm. Nominations will be considered every year for five consecutive years from the date of submission.
For meeting agendas, please visit ottawa.ca/agendas or call 3-1-1.
For information on how to participate in individual meetings, please consult the specific meeting's agenda at ottawa.ca/agendas.
To watch the meetings on Youtube, please click here.
Upcoming meetings:
Built Heritage Committee - July 11 at 9:30 am
Police Services Board Finance and Audit Committee - July 11 at 12 pm
Ottawa Public Library Board - July 11 at 5 pm
City Council - July 12 at 10 am
Planning and housing Committee - July 19 at 9:30 am
Ottawa Police Services Board - July 24 at 4 pm
For recent Council and Committee news, please click here.