June 2, 2023 newsletter from Rawlson King, City Councillor for Rideau-Rockcliffe.
A Message from Councillor King
City road infrastructure plays a crucial role in the overall development and functioning of our neighbourhoods. Properly designed and maintained roads enhance safety for all road users, including pedestrians, cyclists, and motorists. Well-constructed pavements, pedestrian crossings, sidewalks, and dedicated cycling lanes ensure our safety and encourage active modes of transportation. Additionally, well-lit roads, effective signage, and traffic calming measures contribute to improved road safety. For this reason, I continue to strongly advocate for important investments in infrastructure renewal throughout Rideau-Rockcliffe Ward.
On Monday, May 29, I joined Mayor Mark Sutcliffe, along with Transportation Committee Vice-Chair Catherine Kitts, Environment and Climate Change Committee Chair Shawn Menard, and Councillor for Somerset Ward Ariel Troster for an official kick-off to the 2023 construction season.
The event was held at the site of the reconstruction of Albert Street, Queen Street, Slater Street, and Bronson Avenue, one of many key infrastructure projects in the city.  With an investment of approximately $47 million, the project will include the replacement of aging sewers and watermains, and allow for combined sewer separation, which will reduce the potential for combined sewer overflows and basement flooding. The project will also include full reconstruction of the roads, curbs and sidewalks, and add new cycle tracks, bus stops and protected intersections, which will significantly improve active transportation within this busy area of the city. 
In 2023, the City will invest over $800 million in city infrastructure. Some highlights include:
$136 million for road rehabilitation including resurfacing, geotechnical, guiderails, rural road upgrades and preservation treatments  

$34.4 million for bridge structures

$61 million buildings and parks

$7.7 million to renew sidewalks and pathways

$245.9 million for integrated road-water-sewer reconstruction projects

$15.7 million for culverts (stormwater structures)
During the 2023 construction season, there will be several investments in road resurfacing in Ward 13. As part of the City of Ottawa's annual infrastructure maintenance cycle, road resurfacing will occur in the following locations:
The City of Ottawa will be resurfacing roads as preventative maintenance aimed at extending the City's roadway network lifecycle. Work will involve milling or pulverizing of the existing surface, possible granular material placement, adjustment of maintenance hole and catch basin grates, concrete repairs, and roadway resurfacing. Increased noise levels to be expected to facilitate the work. The roads will remain open to traffic with lane closures expected.
As continued investment in well-designed, well-maintained, and efficient road networks is essential for creating livable, vibrant, and prosperous neighbourhoods, my office will continue to have discussions with residents and community organizations on enhancing our streetscapes, including Beechwood Avenue. 
---
Your Councillor in the Community
I was proud to deliver remarks on behalf of Mayor Mark Sutcliffe during the Ottawa Aboriginal Coalition's Community Forum and Gathering on May 29 at City Hall, the first one since before the start of the pandemic. The event featured a presentation of the invaluable work the Coalition has done through the pandemic in support of community members. The Coalition honoured Ottawa's Medical Officer of Health, Dr. Vera Etches, Donna Gray, who recently retired as General Manager of the City's Community and Social Services Department, and several incredible leaders within the Aboriginal, Inuit and Métis communities.
The Coalition is an alliance of 10 Indigenous delivery organizations that provide front-line programs and services within Ottawa. Formed in 2001, these organizations present a unified voice at the community, municipal, provincial, and federal levels. The OAC raises awareness on a wide and diverse range of issues currently facing our Indigenous community in Ottawa, in the hopes of increasing the positive and healthy choices available to our community members and their families across a wide and diverse range of considerations. Our partnerships continue to evolve and include groups such as United Way and the City of Ottawa.
The current membership of the Ottawa Aboriginal Coalition includes Gignul Non-Profit Housing Corporation, Inuit Non-Profit Housing, Inuuqatigiit Centre, Kagita Mikam, Makonsag Aboriginal Head Start, Minwaashin Lodge, Odawa Native Friendship Centre, Tewegan Housing for Aboriginal Youth, Tungasuvvingat Inuit, and Wabano Centre for Aboriginal Health. You can learn more about the Coalition here.
I dropped by the Mayfair event at Manor Park Public School on May 27. The event featured an Indigenous band and hoop dancers, a cake walk and bool and bake sales, music and more. The Manor Park Community Council helped keep everyone cool on a warm day by selling ice cream and freezies.
I was happy to drop by the Overbrook Community Association's spring cleaning event the morning of May 27. Teams helped spruce up the west Donald Street boulevards and the Rideau River shoreline.
---
Rideau-Rockcliffe News, Events and Engagement Opportunities
** Are you holding a community event in Rideau-Rockcliffe? Please email the details to us at

[email protected]

so we can help spread the word.
On The Road 4 Mental Health - Fundraising Walk Coming Through Rideau-Rockcliffe Ward - June 2 & 3
On June 2, father and son, Greg and Aaron, will begin their 24-hour walk at noon in Stittsville, touching on all 24 wards in the City of Ottawa with a planned arrival at Ottawa City Hall at 11:30 am on Saturday, June 3. Their goal is to generate $50,000 for the Youth Services Bureau of Ottawa. During their journey, they will be passing through Rideau-Rockcliffe. You can cheer them on closer to home during their pit stops at the following Ward 13 locations:
June 3 at 9 am at Montreal Road and Wanaki Road

June 3 at 10 am at Montreal Road at North River Road
Please click here to make a donation. Visit this link for more information about their initiative.
Doors Open Ottawa - June 3 and 4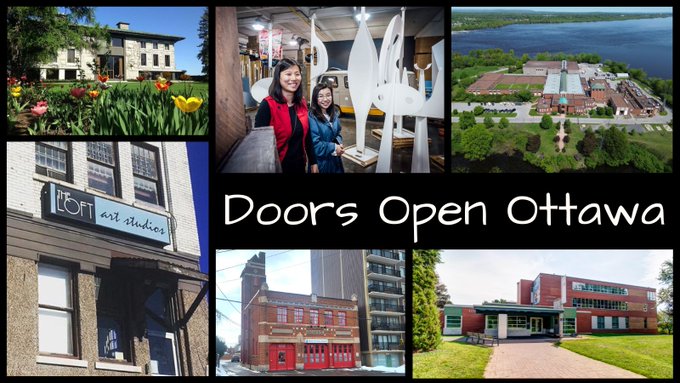 The City of Ottawa is proud to present Doors Open Ottawa, a free annual architectural event that celebrates our community's built heritage. On June 3 and 4, join the City for the 21st anniversary celebration of Doors Open Ottawa, and pay homage to our city's history, culture, and stunning architecture! It's free, it's fun, and it's the perfect way to discover how Canada's Capital has become the beautiful city it is today. Doors Open Ottawa is excited to be returning to a hybrid format for 2023. Browse the list of buildings, where you can filter by category, features and/or format to plan your visits. 
Participating buildings in Rideau-Rockcliffe:
Church of St. Bartholomew

Rideau Hall

Danish Embassy Residence

Elmwood School

Canada Council Art Bank

French Embassy in Canada
Wateridge Village Community Garage and Plant Sale & Spring Fling Celebration - June 3
The second Annual Wateridge Community Garage sale is scheduled for Saturday, June 3, from 8 am to 12 pm. A plant sale organized by the community association will be taking place at Willa Walker Park, 305 Lysander Place at the same time as the garage sale. Also on Saturday, June 3, starting at 1 pm, in partnership with Canada Lands Company, the Wateridge Village Community Association will be hosting a Spring Fling celebration at Alliance Park, 398 Codd's Road. Free food, games and bouncy castles, and a gift! More details on the Wateridge Village / Village des Riverains Facebook page.
Manor Park Garage Sale - June 3
Rent your garage sale table now to be part of the fun at the Manor Park Community Centre, 100 Thornwood Road. Renting a table will allow you to set up and sell on site at the community centre with others. Renters will be responsible for transporting and pricing their own goods. The Manor Park Community Council encourages all Manor Park residents to set up a garage sale at their homes! Food, treats and coffee will be available for purchase on site at the Manor Park Community Centre the morning of the garage sale, June 3, from 8 am to 12 pm. Rent your table online.
Wolffdale Crescent Garage Sale - June 3
Wolffdale Crescent hosts a garage sale on June 3 from 11 am to 3 pm.
The Beechwood Market in New Edinburgh - June 3
The Beechwood Market is going into its 10th season this Saturday, June 3, 9 am to 1 pm, at the New Edinburgh Fieldhouse, 203 Stanley Avenue. For details, please click here.
Meet the Fleet at the Public Works Big Wheels Expo - June 4 at the Ottawa Stadium
On Sunday, June 4, the City of Ottawa is hosting the Public Works Big Wheels Expo, a free event to shed light on what puts the 'work' in 'public works.' People will be able to take a look inside these machines and learn about how they work. The event will include vehicles such as a garbage truck, a 25-ton rock truck, a road painting truck, a traffic signal display, a sidewalk sweeper, a hydraulic crane truck, and much more. Consider making a day of it and attending the Ottawa Titans 1 pm game at the same time; the first 100 visitors to the Big Wheels Expo will be offered free tickets to the Titans' matinee game. For details, please click here.
Date: Sunday, June 4 
Time: 11 am to 4 pm 
(Ottawa Titans game day at 1 pm)
Location: Ottawa Stadium, 300 Coventry Road 
Cost: FREE 
Lowertown Cycling Improvements Public Open House - June 7 
The City of Ottawa invites you to provide your comments on three proposed cycling improvements in Lowertown during a drop-in open house on June 7 from 4 to 7 pm in the cafeteria of De La Salle High School, 501 Old Saint Patrick Street, where City project managers will be available to discuss the projects. Information regarding these projects can be found by going to the following websites:
Thursday Night Tennis, Country Edition, at the Rideau Sports Centre - June 8
Yeehaw! It's time to bring out your best western look and join the Rideau Sports Centre on Thursday, June 8 from 5 to 7 pm for Thursday Night Tennis, Country Edition! Let's continue the FUN from the centre's Summer Kick Off Party. Join in for an evening of tennis, food, drinks, music, a photobooth, and dancing! Tickets can be purchased over the phone (613-749-6126) or at the Front Desk! P.S. Dressing to theme is encouraged. For details, please click here.
Free Dental Screenings at the Rideau Community Hub - June 9
Ottawa Public Health hosts free dental screenings at its Neighbourhood Wellness Hubs. Drop by the Rideau Community Hub in Room 101 at 815 St. Laurent Boulevard on June 9, between 10:30 am and 4:14 pm. Looking for a dentist? Need help accessing dental care? Interested in a free dental screening at Neighbourhood Health and Wellness Hubs? Click here for more information or call the Ottawa Public Health Dental Information Line at 613-580-2424 ext. 23510.
Rockcliffe Park - Children's Book Sale - June 10
Volunteers with the Rockcliffe Park Spring Book Sale are holding a mini-sale of children's books on Saturday, June 10 between 10 am and 2 pm at the Rockcliffe Park Community Centre, 380 Springfield. The sale might not be so mini, as they have loads of good quality, gently used children's books on offer - mainly English, but some French, also CDs and DVDs and all at very reasonable prices. Come and stock up on summer reading for your children and/or grandchildren.
Crichton Community Council - AGM - June 12
Join the Crichton Community Council in New Edinburgh for their annual general meeting on June 12 at 7 pm at the New Edinburgh Park Fieldhouse, 203 Stanley Avenue. Community builders welcome. For details, please click here.
The Council on Aging in Ottawa - AGM at the Rideau Community Hub - June 13
Please join The Council on Aging in Ottawa in person (or online) at the Rideau Community Hub (their new home) at 815 St. Laurent Boulevard in the cafeteria (on the main floor by the main entrance) on Tuesday, June 13 from 1 to 3 pm. Free parking onsite. Refreshments will follow the meeting. To attend, please register at this link.
Anti-Racism Strategy Townhall - June 14
As part of the City's launch of its inaugural Anti-Racism Strategy, residents are invited to attend upcoming townhall sessions. Come learn about the strategy and share your feedback The City for All Women Initiative hosts the first townhall on June 14 from 4:30 to 6:30 pm at the Rideau Community Hub, 815 St. Laurent Boulevard. Click here for details, and click here to register. To learn more and read the Anti-Racism Strategy, visit ottawa.ca/antiracism. 
Synapcity Session on Digital Equity - June 15
Join Incubator13 and the Social Planning Council of Ottawa for our Synapcity Session on Digital Equity where we will hear from several organizations working to increase access to the internet, devices and digital literacy in communities across Ottawa. The session takes place virtually and in-person June 15, from 5:30 to 8:30 pm. Presentations will begin at 6 pm followed by a panel Q & A and breakout sessions. Please choose which suits you best. In-person will take place at the Incubator 13 Space at 815 St. Laurent Boulevard in Room 124. For those joining online via Zoom, there will be an online breakout room following the presentations and panel. Connected Canadians and National Capital FreeNet will participate in the session. Register here.
Development Townhall for Overbrook and Eastway Gardens residents - June 15
Live or work in Overbrook or Alta Vista Ward's Eastway Gardens community? You are invited to a virtual townhall I am co-hosting with Alta Vista Councillor Marty Carr on June 15 at 6:30 pm to learn about upcoming development projects. Please click here to register for the meeting link.
Reimaging Community Development post-Covid - June 16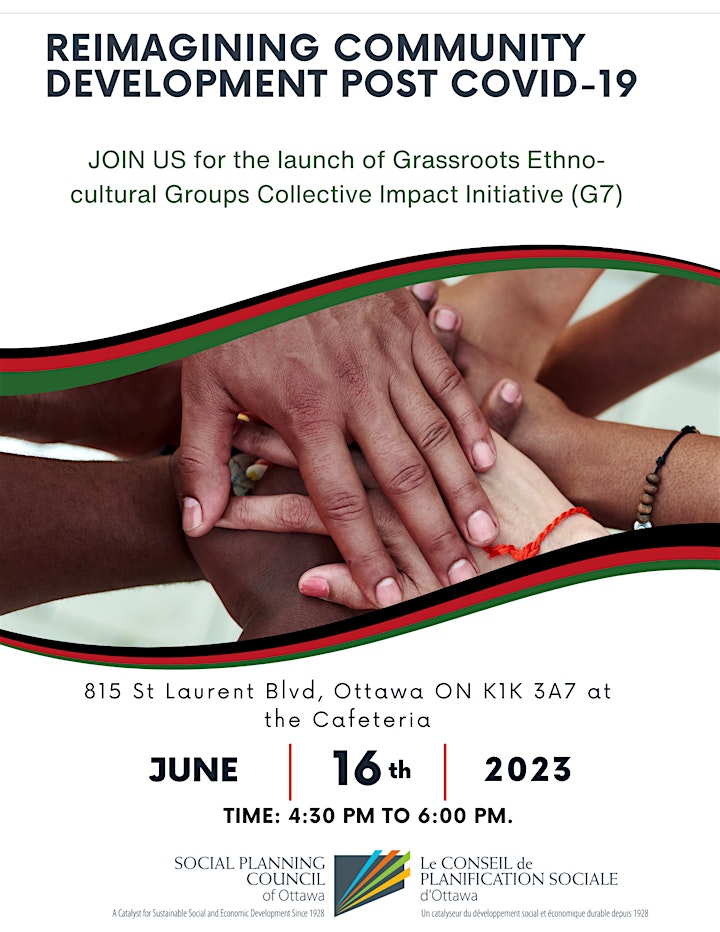 The Social Planning Council of Ottawa aims to bring together community leaders, partner community development organizations/groups, and local government representatives to discuss community development operational lessons learned, short and long-term plans, and transitioning to a new normal post Covid-19. Join the Planning Council for the launch of the Grassroots Ethno-cultural Groups Collective Impact Initiative on June 16 from 4:30 to 6 pm in the cafeteria at the Rideau Community Hub, 815 St. Laurent Boulevard. For details and to register, please click here.
The Rideau-Rockcliffe Community Resource Centre is thrilled to announce its upcoming Violin Recital. Their talented young musicians have been practising diligently and are looking forward to showcasing their skills and hard work in a beautiful performance. The Centre invites all of its partners and community members to attend and support these talented young performers on June 16 between 4:30 and 5:30 pm at the Rideau Community Hub, 815 St. Laurent Boulevard. The community faces a challenge in accessing high-quality musical instruments, specifically violins. Consequently, the Centre requires violin donations to support its violin program and ensure that every child can participate wholeheartedly. If you possess a violin in good condition or wish to contribute financially, kindly get in touch with the Centre's youth program officer or visit their website to make a donation. Your generosity will have a profound impact on the lives of numerous children in Rideau-Rockcliffe. For more information on Centre activities and programs, please contact email [email protected] and [email protected] or call 613-745-0073 ext. 123.
Overbrook resident presents play at Ottawa Fringe Festival - June 16 to 24
Overbrook resident Ron Davies' play, Transitions, will be produced at the 2023 Ottawa Fringe Festival. Winner of the 2023 Hamilton Fringe New Play Contest, Transitions is a family drama about change. Family members from three generations – an ailing grandfather, a beleaguered mother and a transgender teen – struggle to understand each other's life changes ... and to deal with their own. Performances take place at the Arts Court Theatre, 2 Daly Ave., from June 16 to 24. The play runs 55 minutes. Tickets at $12 (plus $3.00 for a Fringe pin) will be available through the Ottawa Fringe Festival site at ottawafringe.com. For more information about the play, visit transitionstheplay.ca or follow Overbridge Productions on Facebook, and Instagram. For more information about Ron Davies, visit ron-davies.ca or email [email protected].
Films at the New Edinburgh Park Fieldhouse - June 17
The Crichton Community Council presents a tribute to silent film comedy at the New Edinburgh Park Fieldhouse, 203 Stanley Avenue, on June 17 at 7:30 pm. For more information, please click here.
Canadian Multiculturalism Day Celebration at Parliament Hill - June 17
Leading Ladies Canada is proud to host Canadian Multiculturalism Day in the heart of the City of Ottawa to make its biggest impact yet. 2023 is the year to change it up and make history by celebrating diversity, inclusion, equality, equity and belonging throughout June. LLC is embracing Canadian culture in its organization by highlining leaders throughout various programs. Please join us to celebrate Canadian Multiculturalism Day and be empowered by arts, food, a fashion show with performances dance group, and amazing surprise guests. There will be vendors, a fashion show, dancing and panelists, including myself, MPP Goldie Ghamari and Councillors Wilson Lo and Laura Dudas.
Saturday, June 17, 2023, from 4 to 10 pm at Parliament Hill at the Sir John A. Macdonald Building, 144 Wellington Street at the corner of O'Connor Street.
---
City of Ottawa News, Events, Meetings and Engagement Opportunities
Beat the Heat Resources 2023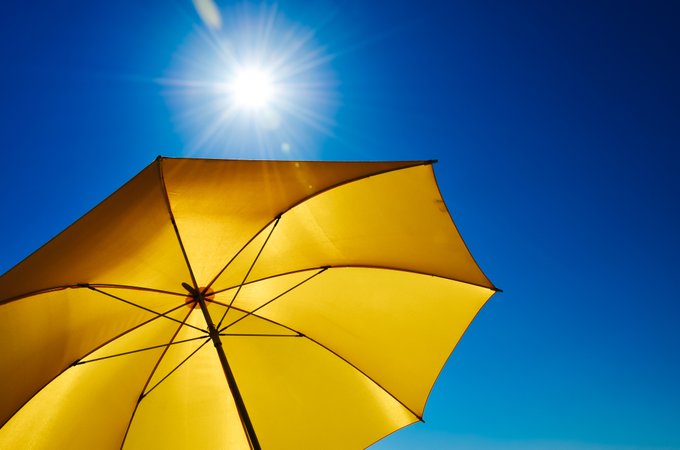 Heat-related illnesses and deaths are preventable. There are many public places residents and visitors can cool off in Ottawa and also ways to cool off at home even if you do not have air conditioning. You can find ways to cool down at OttawaPublicHealth.ca/BeatTheHeat.
Indigenous History Month at Ottawa Public Library 
The Ottawa Public Library is celebrating Indigenous Heritage Month, in a spirit of respect and recognition. OPL is offering a variety of informative programs, free activities, book suggestions and opportunities to learn about the history, culture and contributions of First Nations, Inuit and Métis peoples. From June 1 to 30, Ottawa residents are invited to join the many activities available. For further information and details of programs that are being offered during the month, please check the OPL website. A  list of resources from our Indigenous collection is available on the Indigenous webpage so that Ottawa readers can get a broader perspective on Indigenous cultures and languages.
Property Tax and Water Utility Deferral Program - Expanded Eligibility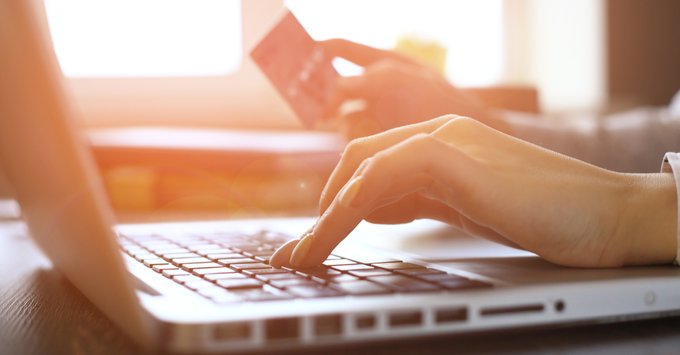 The City's Property Tax and Water Utility Deferral Program has expanded eligibility; more low-and-fixed income seniors and disability recipients can qualify. For more info on the changes to the deferral program, please visit this link.
International Pride Month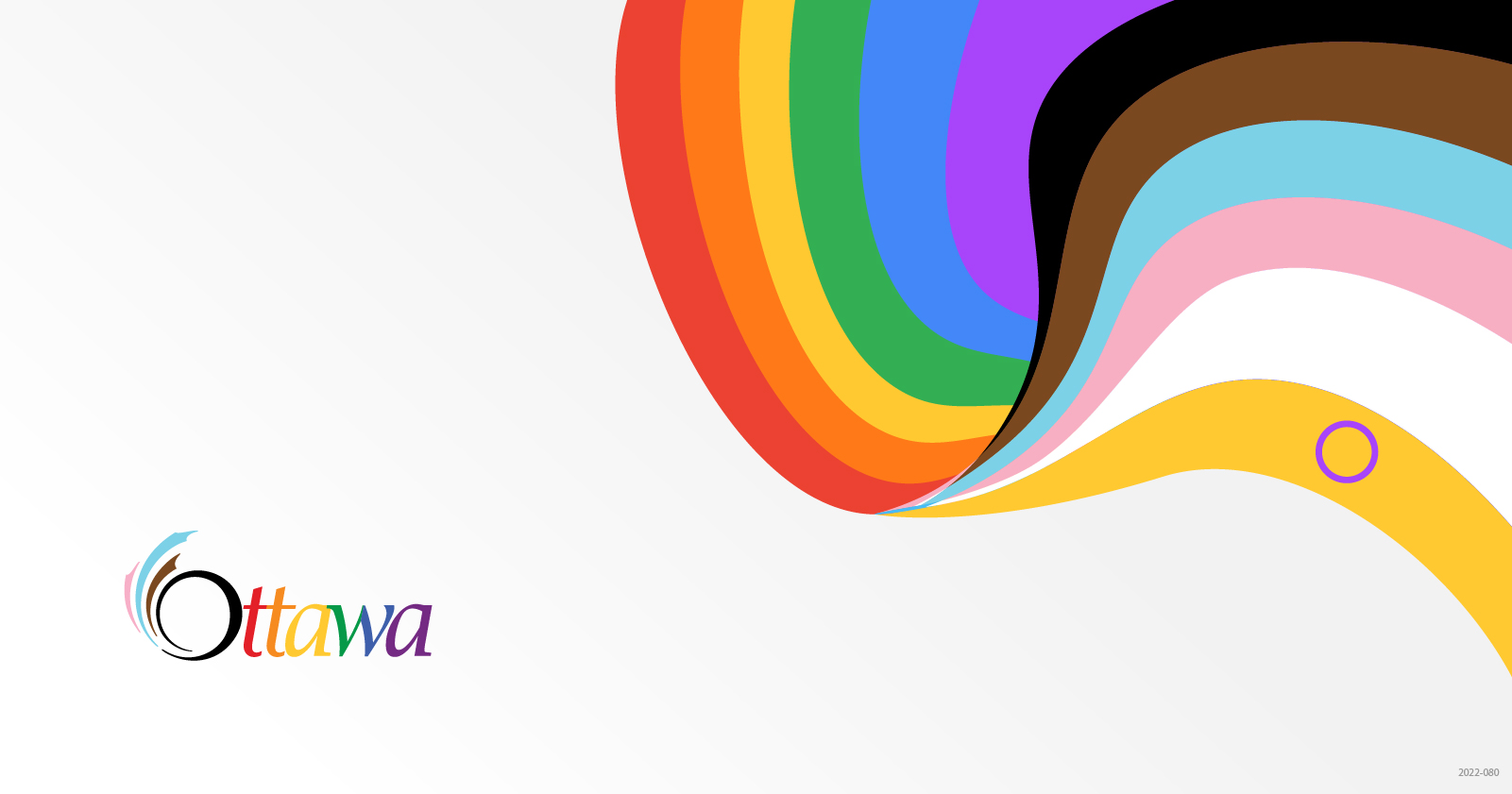 Every June the City of Ottawa recognizes International Pride Month. It is a time for the Two-Spirit, Lesbian, Gay, Bisexual, Transgender, Queer, Questioning, Intersex, Asexual/Aromantic + (2SLGBTQQIA+) community and their allies to reflect on their journeys and celebrate their achievements. And it is an important time for all of us to consider ways we can work towards achieving inclusive spaces in our communities and here at the City of Ottawa. Later this summer, Ottawa will celebrate the Capital Pride Festival which runs August 19 to 27. It is another opportunity for all of us to come together to connect and celebrate the 2SLGBTQQIA+ community and learn through events taking place throughout the week. 
Updates to the City of Ottawa's Use and Care of Roads By-law 
City staff are interested in resident feedback regarding proposed regulations to allow for residential gardening, little free libraries and retail vending in the City's right of way. Curious what a right-of-way is or what each of these projects entail? The project website has definitions, explanations of the projects, proposed changes, FAQs as well as contact information of staff who can answer any additional questions. Staff will be bringing these proposals to Transportation Committee in June for debate and a recommendation to Council on a final decision regarding approval.
Free Community Events at Lansdowne and City Hall in June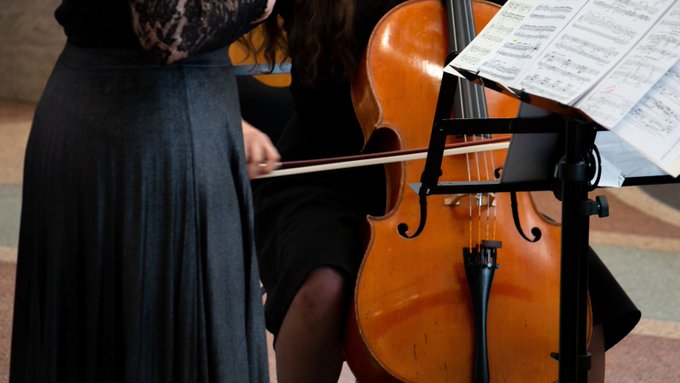 Free community events at Lansdowne Park and City Hall are back. There's something for everyone, so be sure to mark your calendars and come on down to Lansdowne Park and City Hall! For details, please click here.
Chamberfest City series at City Hall

Full Moon Yoga on the Great Lawn

Sunrise walks at the Horticulture Building

Free bike check-ins at Lansdowne Park

Drop-in indoor roller skating at Aberdeen Pavilion

City of OM Festival

Fiesta Cubana Fest 2023

Escapade Music Festival

Farmers' Market

Salsa
Play Free on June 3
Get moving for National Health and Fitness Day! On June 3, select City of Ottawa 
facilities are offering free swimming passes and cardio/weight room passes to adults 18 and older:
Youth can get moving too! Check out our Play Free initiative for youth 17 and under. For details, please click here.
O-Train Line 1 service adjustments - June 5 to 19
O-Train Line 1 will undergo annual maintenance from Monday, June 5 until Monday, June 19. Train service will continue, but R1 bus service will be required in some sections at varying times during temporary closures. The work will address water leaks, reduce noise and vibration through rail grinding, inspect the overhead catenary system and track, and include general cleaning and maintenance. Wherever possible, work will take place outside of peak hours. To find out the dates and times when service will operate visit octranspo.com. 

OC Transpo staff will be located at key O-Train Line 1 stations to assist customers. Signage will be posted along Line 1 to notify customers of service changes and to direct them to R1 bus stops. 

For more information, customers can visit 

octranspo.com

 or call 613-560-5000. You can also connect with OC Transpo through 

Facebook

, 

Twitter

 and 

Instagram

.
Mayor's annual Canada Day Celebration for seniors - Tickets available starting June 5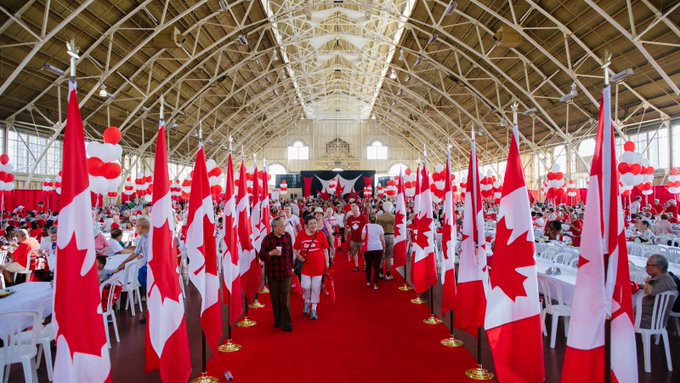 Calling all seniors looking to celebrate Canada Day at the Mayor's annual Canada Day Celebration at Lansdowne! Tickets will be available as of June 5. For more information, please click here.
Keeping Cool in the Capital: Exploring the benefits of heat pumps - June 6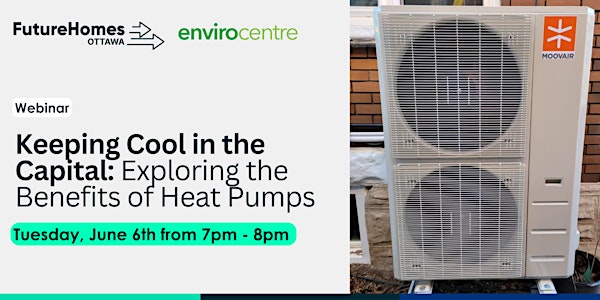 Tuesday, June 6, 7 - 9 pm
Webinar
Is your old air conditioning due for a replacement? Curious how to make the most out of your cooling system this summer? Join EnvrioCentre's Ben Perry to go over the future of your air conditioner and how to plan for the future cooling and heating demands in your home with an Air Source Heat Pump. We will cover topics from sizing a heat pump and how to plan the project to ensure you take advantage of all grants and financing available. Register
Consultation - New Low-Rise Development Design Guidelines - June 6
The City of Ottawa is developing new comprehensive Urban Design Guidelines for Low-rise Infill Housing for approval by Council in 2023. The Guidelines will reflect the policies and directions in the new Official Plan adopted by Council in October 2021. The City will be consulting with residents, community organizations, the development industry, non-profits and other stakeholders to ensure that everyone gets a chance to have their say in the new Urban Design Guidelines for Low-rise Infill Housing This Engage Ottawa page will be your one-stop shop for project updates and information on future public engagement opportunities. You will also find FAQ's, blogs and future drafts of the Guidelines as they become available. The City of Ottawa will be hosting a virtual public information session on June 6 at 6:30 pm on the newly released draft Low-rise Design Guidelines. Residents are invited to attend the session to hear from City staff and take part in a Q&A about the guidelines. Residents are asked to register in advance by using this link. For more information please email [email protected].
For meeting agendas, please visit ottawa.ca/agendas or call 3-1-1.
For information on how to participate in individual meetings, please consult the specific meeting's agenda at ottawa.ca/agendas.
To watch the meetings on Youtube, please click here.
Upcoming meetings:
Environment and Climate Change Committee - June 5 at 9:30 am
Finance and Corporate Services Committee - June 6 at 9:30 am
Accessibility Advisory Committee - June 6 at 6 pm
Planning and Housing Committee - June 7 at 9:30 am
Audit Committee - June 9 at 10 am
Joint Audit Committee and Transit Commission - June 9 at 1 pm
Built Heritage Committee - June 13 at 9:30 am
Ottawa Public Library Board - June 13 at 5 pm
For recent Council and Committee news, please click here.