March 24, 2023 newsletter from Rawlson King, City Councillor for Rideau-Rockcliffe.
A Message from Councillor King
This week, I was pleased to successfully introduce and pass a motion at Environment and Climate Change Committee directing City staff to explore updating the City's Electric Vehicle Policy that describes how electric vehicle charging stations are installed and operate on City of Ottawa property.
In 2022, the Government of Canada published proposed regulations that set zero emission vehicle sales targets for manufacturers and importers of new passenger cars, SUVs, and pickup trucks. The regulations will require that at least 20 percent of new vehicles sold in Canada be zero emission by 2026, at least 60 percent by 2030, and 100 percent by 2035. These targets will increase vehicle supply, so it will be imperative that the City examine accommodating the uptake of electric vehicles in Ottawa through the provision of public charging infrastructure.
My motion asks City staff to explore the best practices for the implementation of public charging infrastructure, including reviewing benchmark pricing and competitive bidding practices from other jurisdictions including municipalities, private businesses, and commercial properties. The motion will also explore the implications of providing free charging in pay-to-use parking facilities as well as the prioritization of sites according to safety, accessibility, cost for installation, and electrical capacity.
My motion also asks City staff to examine the geographic coverage of public charging equipment across neighborhoods and identification of gaps, as well as evaluate municipal policy tools to advance home charging for multiple built forms including condominiums, rentals, and multi-unit dwellings.
The motion will come before Council at its next meeting.
---
Councillor King in the Community
It was an honour to attend a commemorative room-naming event with Mayor Mark Sutcliffe and my Councillor colleagues at the Rideau Branch of the Ottawa Public Library in honour of Daniel Poliquin on International Francophonie Day, March 20. The naming of the program room is in recognition of Mr. Poliquin's contributions to Franco-Ontarian literature and his links to the Lowertown and Sandy Hill communities. Mr. Poliquin is a prolific Franco-Ontarian novelist, essayist, and award-winning writer and literary translator living in Ottawa. He was also an interpreter for the public service and the House of Commons. 
I enjoyed the Ujima Job Fair for youth held by Jaku Konbit at City Hall last weekend. Happy to see the participation of OC Transpo and Invest Ottawa.
---
Rideau-Rockcliffe News, Events and Engagement Opportunities
Catch Basins:
It's normal for water to pool around a catch basin in wet weather. Roads are designed to drain based on the sewer capacity. Please call 3-1-1 if the catch basin issue is related to a missing catch basin (drain cover).
You may create a service request to advise the City of a catch basin (drain cover) that is:
Blocked (causing flooding on the road)

Sunken or raised

Broken
Can't find your nearest catch basin? Use the interactive map.
For all emergency requests call 3-1-1. If this service is not available to you, please call 613-580-2400. All other Service Requests will be triaged and addressed as operations allow.
Report issues with catch basins on the road
Potholes:
Please call 3-1-1 if the pothole issue is related to the following:
Construction activity (square or rectangular cut in road)

An immediate hazard to people or property

Personal accessibility

A traffic-related issue (such as traffic signals or traffic signs)
For all emergency requests call 3-1-1. If this service is not available to you, please call 613-580-2400. All other Service Requests will be triaged and addressed as operations allow.
Volunteer Help Wanted: Managing Editor(s) of the New Edinburgh News
The New Edinburgh News is looking for a new managing editor - or two!
This part-time volunteer position, under the strategic direction of the publisher (

New Edinburgh Community Alliance

), involves operational, editorial and managerial responsibilities for this community newspaper.
Access to email and internet is a must.
Live in New Edinburgh? Interested in this position? Email Christina for more details: 

[email protected]

.
Help the fire-impacted Overbrook residents
For residents wishing to help those affected by the fire in Overbrook on Presland Road in February, you can also visit this Canada Helps page to make donations. Please select Fund 10- Presland Road Fire Victims.

Gift Cards, including for groceries, restaurants, fast food, or Wal-Mart, can be sent to:
First Unitarian Congregation of Ottawa, 30 Cleary Road, Ottawa ON K2A 4A1
E-cards can be emailed to [email protected] to the attention of Jen.
For both mail and email, please ensure your correspondence notes that your donations are for the Presland Road Fire victims.
Manor Park Sip & Shop Monthly Market - March 25
The second Sip & Shop Monthly Market in Manor Park is this Saturday, March 25, from 3 to 7 pm, at the Hub, 1805 Gaspe.
A licensed event, grab a drink and a meal, wander the vendors and be terrified by the Easter Bunny from 4:30 to 5:30 pm. 

For details, please click here.
Community Coffee Day at the Rideau Community Hub - March 31, 2023
Join the Rideau-Rockcliffe Community Resource Centre and Incubator13 for a warm cup of coffee (or tea) and friendly conversation every last Friday of the month!
The first session is March 31 from 2 to 3 pm.
Location: Rideau Community Hub, 815 St. Laurent Boulevard in the Incubator13 Room - Room 124
Come alone or bring a friend, and get to know the wonderful people in our neighbourhood. 
For details or to contact the Centre, please click here.
Designing for and at the Rideau Community Hub: Student Showcase and Exhibitions - April 4
The public is invited to a special event hosted by the Rideau-Rockcliffe Community Resource Centre on Tuesday, April 4, between 10:30 am and 4:30 pm at the Rideau Community Hub, 815 St. Laurent Blvd. The Centre is hosting students from Carleton University's School of Industrial Design and their professor and Director of the Urban Imaginaries Lab, Chiara Del Gaudio. The students have been working hard over this past semester on reimagining ways the Rideau Community Hub can leverage innovative ideas for community well-being. 
For the whole day in the Theatre Room, you can see the exhibition portraying students' studio works on the topic 'Designing for Food Security and Wellbeing at Rideau Community Hub' and students' seminar works on the topic 'Reimagining the Rideau Community Hub'. 
You can also listen to the presentations of the third-year studio works on 'Designing for Food Security and Wellbeing at Rideau Community Hub.'
The event is free, but please RSVP for organizational purposes. For details and to register, please visit this link.
Free Income Tax Clinic - until April 28
The Rideau-Rockcliffe Community Resource Centre is hosting a free income tax clinic for residents with a K1K (and some K1M and K1G) postal code until April 28, 2023.
To register and for details, please visit www.crcrr.org/incometax2022.
Blasdell Avenue Pedestrian Bridge - Name suggestions due by May 3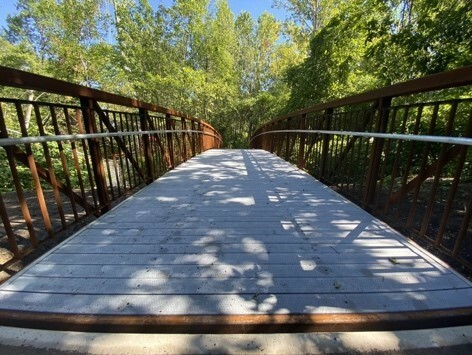 The NCC, in collaboration with residents and community organizations, is coordinating the process to select a name for the new pedestrian bridge located at the trail end of Blasdell Avenue.   
Do you live in Manor Park and have a name suggestion for the new bridge? Fill out the survey by May 3. 
For more information, please click here.
---
City of Ottawa News, Events, Meetings and Engagement Opportunities
OPL's Main branch closed April 1 due to a planned electrical shutdown for repairs
The Main branch of Ottawa Public Library, located at 120 Metcalfe, will be closed on Saturday, April 1, 2023, due to a planned electrical shutdown for repairs. 
The branch will reopen on Sunday, April 2, 2023, at 10 am. 
Click here for more information.
Registration for the City's Cleaning the Capital Campaign 
Spring is on its way and the Cleaning the Capital Spring Campaign will proceed with registration starting March 15th, and cleanup projects taking place between April 15 and
May 31.

Registration now open.
April 15, 2023 - May 31, 2023:  Spring Cleaning the Capital campaign
April 22, 2023:  Earth Day
May 1, 2023:  Registration closes
June 15, 2023:  Deadline to submit your online cleanup report
Ottawa ACORN is a local and national community organization of low- and moderate-income people. They work on a variety of issues such as affordable and livable housing, predatory lending, the digital divide and more. The deadline to apply for the federal government's $500 Canada Housing Benefit is March 31, 2023. ACORN is reaching out to low-income tenants who are likely to qualify and offering their services to help anyone who needs assistance filling out their applications.
Tenants can reach out to Ottawa ACORN by either calling their office at (613) 746-5999 ext. 2 OR by filling out this form.   
Spring Freshet 2023 - Update for March 24, 2023
Current Conditions:
Rideau River
Water levels and flow are expected to increase in all waterways in the Rideau Valley Watershed into next week, but the short-term forecast does not suggest flooding along the Rideau River yet.
Ottawa River
The Ottawa River Regulation Planning Board's March 21 update indicated that water levels and flows in most locations continue to be at seasonal values and are expected to continue declining in the coming week.
Stay Informed
Residents can join the City of Ottawa's Spring Flood 2023 Facebook group to access information for those affected by spring flooding or anyone who wishes to keep up to date with any developments.
Residents can also visit ottawa.ca/springflooding to get valuable information such as current conditions, any road, pathway or park closures, planning and prevention tips, and sandbag depot locations.
Residents who wish to sign up for the RVCA's flood mailing list can do that here.
Community Partner Insurance Program - Consultation Survey
The purpose of this survey is to consult with the diverse resident-led groups and organizations offering programs, activities and events across the City, in preparation of seeking direction from Ottawa City Council on the Community Partners Insurance Program.  For details, please click here.
Revamped Better Homes Ottawa Loan Program webpage and intake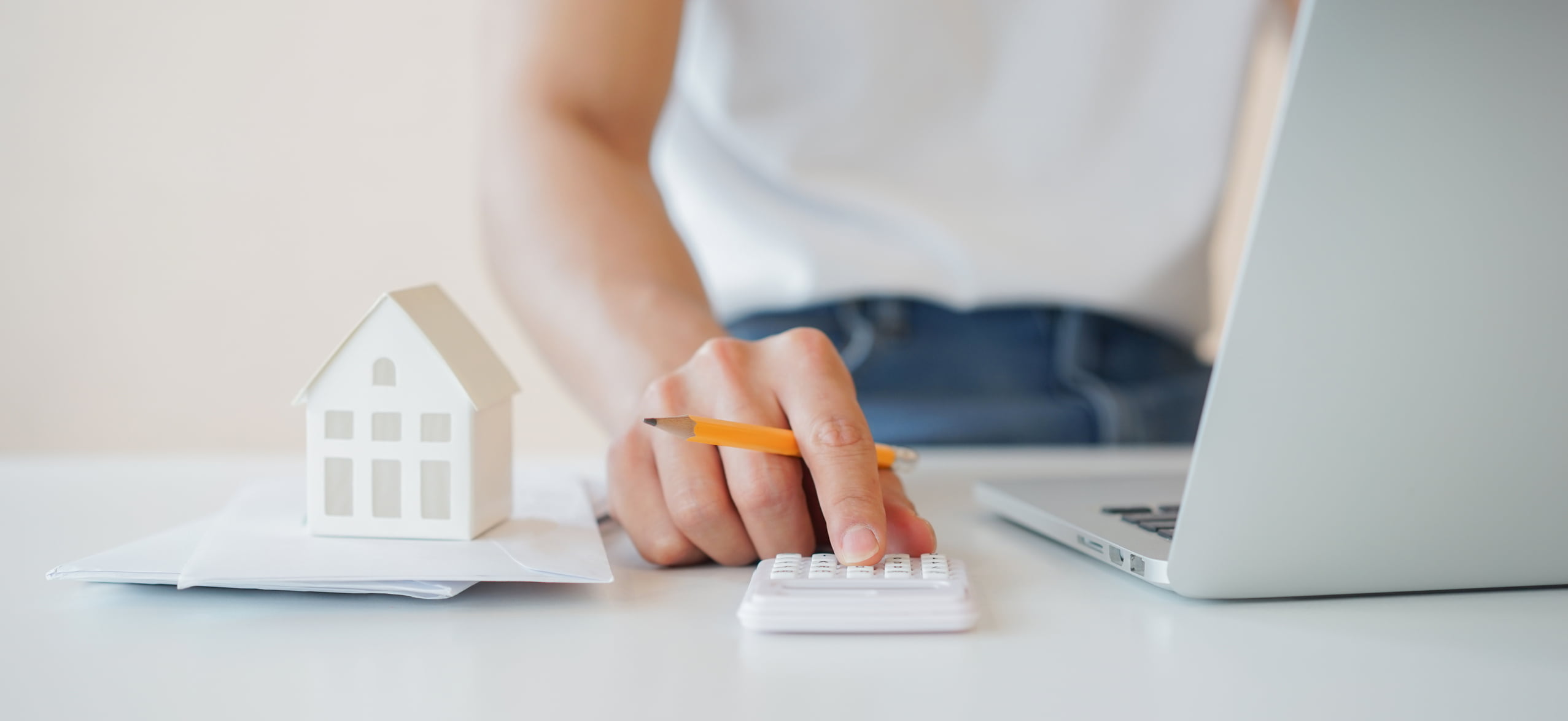 The Better Homes Ottawa Loan Program has recently updated its program webpage and intake to better meet the continued demand of this loan program.
This program provides Ottawa residents and property owners with long-term, low-interest loans to support deep energy and carbon reducing retrofit projects.

Take a look and see if this program is right for you!
Canadian Tulip Festival 2023 - May 12 to 22 at Commissioners Park
The Canadian Tulip Festival is joining forces with the Royal Canadian Navy for the Festival's 71st edition in Commissioners Park, among 306,000 tulips at Dow's Lake in Ottawa this May 12 to 22, 2023. Celebrating the Naval Reserve Centennial, the Festival will highlight the role brave citizen sailors played during the struggle for Dutch liberation in the Second World War.

Saturday, May 13th at 11 am the Festival's Opening Ceremony begins with a Canadian Navy presence across the waters of Dow's Lake. On land, Honoured Veterans, VIPs, and the public will be entertained by the lighting of the Canadian Remembrance Torch, and the National Band of the Naval Reserve as they parade down Queen Elizabeth Drive. The ceremony concludes with Navy League vessel Howard toting a landing craft with a vintage cannon and carriage onto the water for an official gun salute.
Click here for the event schedule.