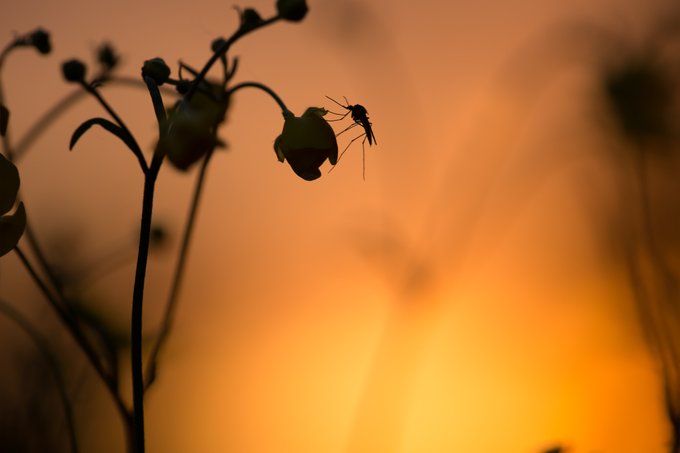 A horse in Ottawa Public Health's (OPH) jurisdiction has tested positive for eastern equine encephalitis virus (EEEV) for the first time this season. Residents in Ottawa are encouraged to take precautions against mosquito bites in order to protect themselves against the virus.
Eastern equine encephalitis virus normally cycles between wild birds and mosquitoes but can occasionally spread to horses and, rarely, to humans through infected mosquitoes' bites, similar to the transmission of West Nile virus.
It is important to note that humans do not get infected from a horse or another human. The mosquitoes that carry the virus are usually found close to swampy hardwood forests.
Over the years, there have been three human cases of EEEV in Ontario. Although rare, the disease is of concern because it can cause serious neurological disease and even death. 
Although horses can be protected by a vaccine against EEEV, there is no vaccine for humans. Persons can take the following steps to protect themselves from mosquito bites:
Apply insect repellent containing DEET or icaridin, making sure to follow label directions; 

Wear light-coloured, loose-fitting, tightly-woven clothing with long sleeves, long pants and socks; 

Avoid being outside from dusk to dawn when mosquitoes are most active, and anytime in shady, wooded areas; 

Ensure that window and door screens are well fitting and without holes. 
To reduce mosquitoes around your home, ensure that all containers in or around your property such as tires, pool covers, bird baths, rain barrels, recycling/garbage bins, saucers for flowerpots, wading pools and children's toys are removed or emptied of standing water at least once per week. Ornamental ponds should have strongly circulating water or be treated with a mosquito larvicide.
For more information about EEEV, please visit ottawapublichealth.ca/EEEV. To learn more about other mosquito-borne viruses, visit Ottawa Public Health, call 613-580-6744 or call 3-1-1 after hours.