September 1, 2023 newsletter from Rawlson King, City Councillor for Rideau-Rockcliffe.
A Message from Councillor King
Last week, Council voted to retain the Vacant Unit Tax and improve its declaration process. I supported both the implementation and retention of the tax, which encourages homeowners of secondary or investment properties, which are not the owner's principal residence, to keep their units occupied. The tax motivates property owners to maintain, occupy or rent their properties, thereby increasing the housing supply. The tax is also designed to reduce the number of property standards issues. In its first year, the Vacant Unit Tax collected $10 million based upon 6,000 homes deemed vacant. The full allotment of net revenue generated from the program will be invested in affordable housing initiatives to assist the more than 10,000 households on the affordable housing wait list. The creation and implementation of the tax is a direct result of Ottawa City Council declaring a Housing and Homelessness Emergency in 2020, a declaration which I supported and seconded in the previous term of Council. A resident survey concerning the proposed tax undertaken by the City in 2021 resulted in the highest ever response rate for a public engagement survey. The survey found that 77 per cent supported the idea of a residential VUT, 70 per cent agreed that the number of vacant homes in Ottawa negatively impacts the supply of affordable housing and that 72 per cent supported a tax rate of 1 per cent.
In July, I also introduced a motion at the last Heritage Committee meeting that seeks consistency between the Rockcliffe Park Heritage Conservation District Plan, the Official Plan, and the new comprehensive zoning by-law. My motion was referred to Planning Committee by its Chair, Councillor Jeff Leiper, and passed unanimously on August 16. The intent of the motion is to instruct City staff to review and fix the inconsistencies between our existing zoning by-law, the Rockcliffe Park Heritage Conservation District Plan and the City's other statutory planning documents as they begin the process of formulating a new zoning by-law based upon the City's new Official Plan. These inconsistencies were identified in a heritage application that was approved during the last Heritage Committee meeting held July 11. Specifically, the review will look at the definition of an average grade: currently Rockcliffe Park through its Heritage Conservation Plan has its own definition. The review will also focus on height discrepancies that exist between the Heritage Conservation District Plan and the zoning by-law. Ensuring consistency will help the community in its efforts to protect and promote the heritage characteristics in Rockcliffe Park.
Earlier this summer, I was pleased that Council approved by-law changes that allow residents to use municipal rights-of-way for community gardening. The by-law also puts in place a framework that allows for the installation of little libraries. Previously, residents were not permitted to plant anything in the right-of-way, which is the strip of land that abuts City-owned roadways. The changes allow for gardening in the City right-of-way without the need for a permit. During the last term of Council, I introduced a motion at Transportation Committee with Councillor Laura Dudas that directed City staff to undertake a comprehensive review to examine the sustainable care of the City's right-of-way. The results of that review were proposed amendments to the 2003 Use and Care of Roads Bylaw by City staff.  These amendments were approved by both Transportation Committee and Council and are designed to provide residents and community associations with the option to undertake "boulevard gardening." The policy ensures that the City can better support biodiversity and improve the livability of communities, while strengthening environmental policies and objectives. The policy is also designed to ensure that roadways are safe and unencumbered, that City staff and contractors have access to utilities for maintenance and that underground infrastructure is not damaged. At the same time, the amendments provide residents with firm guidelines about what can be built or planted on city rights-of-way. Under the new rules, only soft landscaping is permitted. Currently, City staff are examining a list of invasive species that would be prohibited from being planted in the right-of-way and they are also working with Public Health Ontario to obtain a scientific assessment concerning growing edibles in the right-of-way, such as herbs and vegetables.
This autumn, my office will continue to work with residents, community associations and City staff to identify traffic-calming improvements and all-way stop controls for implementation. Traffic-calming measures help address speeding to make streets safer for all road users and are an important part of encouraging safe and healthy communities. Starting this month, my office will work with City staff and the Transportation Committee, where applicable, to implement both short- and long-term solutions that will involve improving visibility at intersections, the introduction of all-way stop controls at problematic intersections, and additional speed reductions in existing residential speed gateway zones.
---
Your Councillor in the Community
Lots of fun was had at the Ottawa Ethnocultural Exhibition & Festival held at the Ron Kolbus Lakeside Centre at Britannia Beach this week.
It was wonderful to participate and march in the Ottawa
Pride
Parade last weekend with my Council colleagues, Ottawa Public Health staff, Ottawa Public Library staff and many other City of Ottawa personnel.
---
Rideau-Rockcliffe News, Events and Engagement Opportunities
Noise Exemption Permit - Sept. 1
The City received a noise exemption application from the Lebanese Film Festival for two films to be shown at 1161 North River Road in Overbrook on Sept. 1 from 8 to 11 pm. The film screening will be the second edition of the Festival's Cinema Under the Stars. The Festival's mandate is to create cultural exchanges through cinema by enriching the dialogue between Canada's diverse communities and creating a space for living together through films.
Notice of Sewer Cleaning Activity - Starting Sept. 5
Water Services is projected to perform routine sanitary sewer cleaning in Rideau-Rockcliffe and Rideau-Vanier, starting Sept. 5. Please refer to the following link for Scheduled Streets by Ward. For more information on wastewater collection, please visit ottawa.ca or contact 3-1-1.
New Edinburgh StreetFest - Sept. 9
A wonderful mix of music and heritage, StreetFest is returning for its second year under the sponsorship of Laurentian (a local women's service group). StreetFest is once again raising funds for the Inuuqatigiit Centre for Inuit Children, Youth and Families. Tickets are $30, available at iodelaurentian.com or at Books on Beechwood. The event will take place Sept. 9 from 10 am to 6 pm. 
BeechFest - Sept. 9
Celebrate Beechwood Avenue, between St. Charles and Marier, in Ward 12 and 13 on Sept. 9, from 3 to 9 pm, including a free corn roast. There will be plenty of family-friendly activities for everyone to enjoy. The Manor Park Community Council will be there hosting the Pints in the Park Beer Garden featuring two local breweries and 1 Niagara Region winery. For details, please visit the Vanier BIA on Facebook. A reminder that this section of Beechwood Avenue will be closed to motor vehicles starting at 1 pm.
Refugee Stories in support of Carty House - at the St. Laurent Shopping Centre - Extended until Sept. 12
Each semester, DeSerres Art Store, at St. Laurent Shopping Centre, offers Ottawa-Carleton District School Board (OCDSB) high school co-op students a chance to work with a professional artist to learn develop their art skills, as well as relate to the wider community. Carty House, the only transitional home for female refugees in Ottawa, was selected as their community partner for their summer co-op program. Most of us will never have to fee our home country in search of safety. Most of us will never have to rebuild our lives from scratch. These women did. Carty House current and past residents are sharing their experiences. The students are using 100-year-old doors to bring their stories to life through art. They are very excited to create, to learn, to share. PASSAGES - Doors to Refugee Stories will be on display in Centre Court at the St. Laurent Shopping Centre until September 12. For more information on this project or Carty House, please visit CartyHouse.org.
LCol William G. Barker, VC Park Groundbreaking in Wateridge Village - Sept. 12
Canada Lands Company and the RCAF Foundation host a groundbreaking ceremony to mark the opening of the LCol William G. Barker, VC Park in Wateridge Village at 1335 Hemlock Road on Sept. 12 from 10 to 11 am. Rain or shine.
Vanier BIA - Live music Sept. 13
Spend your evening with the Vanier BIA moving and grooving to music presented by local artists this summer! The St. Charles Market will be hosting its final Akoustik on Sept. 13. Bring your loved ones and join the BIA for this free event from 6 to 8 pm at 135 Barrette Street.
City Sounds Live Summer Sounds Showcase - Sept. 14
Enjoy 20 free outdoor concerts until Sept. 22. Details: ottawamic.com/citysoundslive
Performances in and near Rideau-Rockcliffe Ward:
Sept. 14 from 6 to 8 pm at The Hub, located on Marier Avenue at Montreal Road in Vanier. 
Creative Expressions - Free eight-week in-person program at The Rideau Hub - Sept. 16 to Nov. 4
Canadian Women of Colour Leadership Network is thrilled to share  that our Creative Expressions program is back! Exclusively designed for Black and racialized women and femmes, this is an invitation to a transformative in-person experience. This workshop celebrates our ancestral heritage as a wellspring of inspiration for personal growth and communal empowerment. By delving into creative expressions inspired by our roots, such as the dynamic Jam Board, the elemental journey of mood exploration through the Five Elements, the performing art form of Body Movement, evocative Blackout Poetry, and more we will embark on a profound journey of self-discovery and rejuvenation. This program is an opportunity to embrace your heritage, nurture your growth, and contribute to community healing. 

PROGRAM DETAILS
Dates: Every Saturday from September 16 to November 4, 2023
Time: 11 am - 1 pm
Location: 815 St. Laurent Blvd, Suite 235 
Cost: FREE
Participant Information & Registration: canadianwomenofcolour.ca/event/creative-expressions-intersections-free-8-week-program
New Edinburgh Neighbourhood Sale - Sept. 16
The New Edinburgh Neighbourhood Sale, organized by the Crichton Community Council, will take place this year on Sept. 16 from 8 am until 2 pm. Homeowners, condominium groups, religious congregations, businesses, non-profit organizations and artists are encouraged to hold sales on private property throughout New Edinburgh. For more information, please click here.
Hemlock Park Lifecycle Project  - Comment before Sept. 18
Live in Manor Park? The City is seeking your feedback on replacing the junior play equipment and swings at Hemlock Park in Ward 13. Hemlock Park is located at 361 Meadow Park Place. Updates to the junior play equipment will include:
Replacement of existing junior equipment with 2-3 new pieces of play equipment

New bay of swings including two belt swings, two junior buckets swings and an accessible swing

Engineered wood fiber of the projective surfacing material to meet accessibility requirements

Two accessible benches

Relocate existing ATV Spring Toy
The existing senior play structure in sand material will remain. Click here for details. The survey will remain open until Sept. 18.
Volunteer Expo at The Rideau Hub - Sept. 22
Join Volunteer Ottawa on Sept. 22 from 2 to 5 pm at The Rideau Hub, 815 St. Laurent Boulevard, for the biggest Volunteer Expo of the year! Meet in-person with charities and non-profits who need your help and learn more about their work. For details, please visit volunteerottawa.ca/events/calendar/expo. Watch Volunteer Ottawa's video "Ottawa's Volunteer Connection" to learn more about how volunteering can make a difference to you and the community! 
Eugène Martineau Park Grand Opening in Wateridge Village - Sept. 23
Canada Lands Company will host its grand opening of the largest park at its Wateridge Village Community - Eugène Martineau Park on Sept. 23. The official opening ceremonies take place from 10 to 11 am, and the community celebration and activities for families will take place from 11 am to 4 pm.
Films at the Fieldhouse - 2 showings - Sept. 24
The Crichton Community Council presents The Wizard of Oz on Sept. 24 from 2 to 4 pm at the New Edinburgh Park Fieldhouse, located at 203 Stanley Avenue. For more information, please click here. Later that evening, from 7 to 9 pm, enjoy That's Entertainment. When unable to screen all of the classic musicals, That's Entertainment is the next best thing. Featuring clips from over 50 golden age classics starring Judy Garland, Frank Sinatra, Fred Astaire, Gene Kelly, Elizabeth Taylor, James Stewart, Bing Crosby, Clark Gable, Lena Horne, Ginger Rogers, Esther Williams and so many more! More than a movie! It's an all singing, all dancing celebration! For details, please click here.
Heritage Ottawa Walking Tour - Sept. 24
Rockcliffe Park - Sept. 24 at 2 pm
Tours last 1.5 hours, rain or shine. Members: $10; Non-members: $25 Pre-registration is required. For more information, please click here.
Youth Performance and Artist Program in Rideau-Rockcliffe - Registration Now Open
Rideau-Rockcliffe Community Resource Centre and the Ottawa School of Theater are excited to get this brand-new Youth Performance and Artist Program off the ground in the heart of Ward 13.
EXPLORE YOUR PERFORMATIVE AND ARTISTIC TALENTS
Acting, movement and voice workshops taught by actor Cassandre Mentor

Tickets to 2 plays for the group to attend together

The chance to meet local theatre professionals.

Judgement-free zone for youth age 14+

Fridays 4:30-6pm, 815 St. Laurent Blvd (former Rideau High-School)
October 6 to December 15
Please note advance registration is required. Click here for details. 
1805 Gaspe Grand Opening in Manor Park - Sept. 19
Join the Manor Park Community Council to celebrate the grand opening of their new community space! Tour newly renovated rooms, learn about new programs and events, sample foods from Baccanalle! Activities for children in the brand new child care centre, demos from fitness and art staff. Visit with friends and neighbours while seeing all the tenants have to offer! PLUS - the MPCC will be unveiling our new three-storey public mural. The event takes place Sept. 19 from 5 to 7 pm at 1805 Gaspe. The event is free to attend.
Rock the Block in Manor Park - Sept. 29
Gather up your friends and neighbours and head to 100 Thornwood for this free event on Sept. 29! Come hungry and enjoy one of the local food vendors for dinner! Or skip to dessert and grab a slice of pie from the pie baking contest entries! Stick around for games, glitter tattoos and an outdoor movie starting around 7:30 pm! Don't forget your camp chairs and blankets! 5:30 pm: Food, drinks, live music, games, glitter tattoos, vendors, community displays, ice cream, pie baking contest and more! 8 pm: Outdoor movie! Pie Baking Contest at Rock the Block: Do you have what it takes to become Manor Park's newest Pie Baking Champion? Start testing out your recipes! Bakers will submit their pies to the MPCC prior to Rock the Block starting time. Pies will be judged by a panel of prestigious judges. Full details coming soon!
---
City of Ottawa News, Events, Meetings and Engagement Opportunities
Labour Day Schedule Changes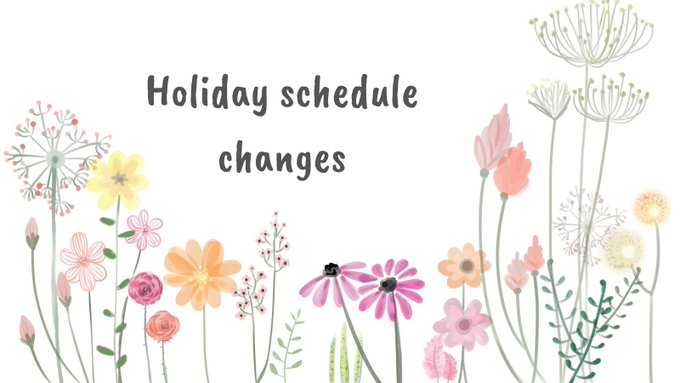 The City of Ottawa would like to remind residents of the following schedule changes and impacts to City services for the Labour Day holiday on Monday, September 4. Please click here for details.
Be part of the community - Become a Crossing Guard!
Join the Ottawa Safety Council's (OSC) dedicated, community-minded team of Adult Crossing Guards! Great reasons to join the OSC's crossing guard team:
Make a real difference in your own community!

Get to know your neighbours

Help local families

Become a trusted face in your neck of the woods

Enjoy supplementary income and perks
Being a Crossing Guard provides a meaningful employment opportunity that puts a smile on everyone's face. Interested in learning more? Get all the details on becoming a crossing guard from our website at www.Crossing-Guard.ca contact Ella at [email protected]
Make a difference in your life. And theirs! Being a school bus driver is satisfying part-time employment that fits your work-life balance. Click here to learn about the Ottawa Student Transportation Authority's bus driver recruitment campaign. 
Walking to school has so many benefits!
Start this school year on the right foot! Make school zones safer and help kids get exercise with a walking routine! Set a healthy routine with your family this school year! Walking, scooting, and cycling to school is a great way to start the day. The 2022 ParticipACTION Report Card shows that only 28% of kids in Canada (5-17 years) are meeting national physical activity guidelines. The Canadian 24-Hour Movement Guidelines recommend 60 minutes of moderate activity per day and 1-2 hours of light activity per day for children aged 5-17. These targets can be achieved by including walking, cycling, or scooting to school in your family's routine. If you live too far away from school, or your schedule makes it challenging to walk the whole way, consider parking a block away from the school and walking. Even walking 5 minutes to school reduces congestion around the drop-off area, improves school zone safety, and promotes physical activity. You can find the Walk-A-Block map for OCDSB and OCSB schools here, and at these links for CECCE and CEPEO. Walk to school when you can - it will make a world of difference! Find more resources about school active transportation at EnviroCentre and the Ottawa Student Transportation Authority.  
Library back to full hours starting Sept. 5
With fall around the corner and new routines about to begin, hours at Ottawa Public Library will return to full fall levels at all of its 33 branches starting Tuesday, September 5, 2023. Some OPL branches will offer improved and expanded hours in order to meet the wide-ranging needs of a diverse clientele with various schedules. Current hours are posted at branch entrances and under the hours and location page on the OPL website. Notably, the Library will continue its increased weekend hours that were introduced last year. 
Ottawa Humane Society Community Engagement Survey - Until Sept. 5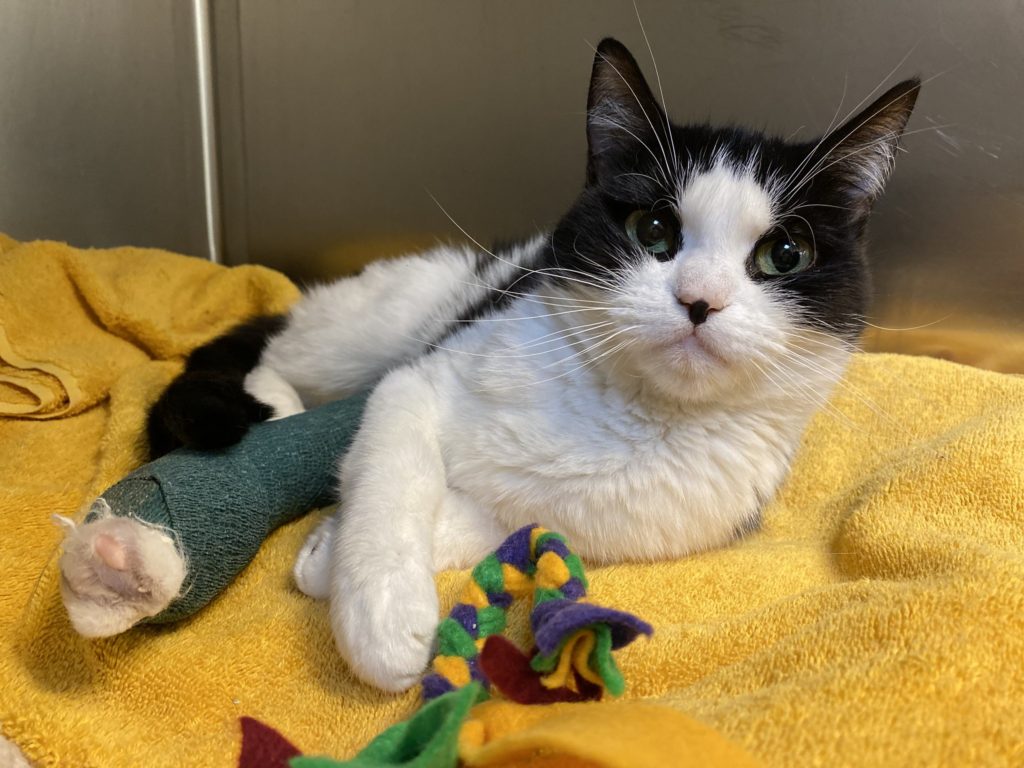 Until Sept. 5, the OHS is looking for the community's feedback on the greatest needs of Ottawa's pets and their people and where the OHS should focus its attention to make a meaningful impact over the next five years and help at both ends of the leash. Share your voice. Click here for details and the survey link.
Lansdowne 2.0 Public Session - Sept. 6
A second Lansdowne 2.0 public session is scheduled for Sept. 6 at 6 pm. This session will be identical to the one held on July 13. Residents can register in advance to receive the meeting link by clicking here. A series of frequently asked questions (FAQs) regarding the Zoning By-law Amendment and Official Plan Amendment applications have been posted on the Lansdowne 2.0 Engage Ottawa page. Additional questions or comments may be submitted to [email protected]. The project team continues to hold the Lansdowne 2.0 Coffee Chat series. These are weekly gatherings where the public can ask questions, learn about the project, and share your thoughts directly with the Director of the Lansdowne Park Project from the comfort of your home or office. You can register for a coffee chat with the Director here
The Order of Ottawa and Brian Kilrea Award for Excellence in Coaching - Nomination Period Open until Sept. 8
The City is accepting nominations for the 2023 Order of Ottawa and the Brian Kilrea Award for Excellence in Coaching. You can complete nominations for both awards either online or by downloading a nomination form from Ottawa.ca/orderofottawa. The submission deadline is Friday, Sept. 8 at 11:59 pm. Nominations will be considered every year for five consecutive years from the date of submission.
Personal Electric Vehicle Strategy - Survey available until Sept. 10
How can the City of Ottawa support the uptake of electric vehicles? Moving away from gas and diesel vehicles is one of the most important actions that we can take to achieve Ottawa's greenhouse gas reduction targets. Electric vehicles are one key way to do this. To support the uptake of electric vehicles, the City of Ottawa is developing a personal electric vehicle strategy. Have your say by completing the survey. The deadline to complete the survey is Sept. 10. Please click here for more information.
Planning Primer Elective - Development Charges - Sept. 14 and 21
The Planning, Real Estate and Economic Development Department offers the Planning Primer Program to help residents become more aware of, and more involved in, the land-use planning process.  
Date: September 14, 2023 (offered in English) Time: 6:00 p.m. to 8:00 p.m.
Date: September 21, 2023 (offered in English) Time: 1:00 p.m. to 3:00 p.m.
Location: a Zoom link will be sent to those who register.
You can register here for the course.

Please send any questions to 

[email protected]

.
Ottawa's Urban Design Awards - Extension until Sept. 15
The City of Ottawa has extended the deadline for the Urban Design Awards competition to Sept. 15 at 4 pm. Click here for the Submission Entry Form and program guidelines. The awards will be presented in five categories: Urban Infill, Public Places & Civic Spaces, Urban Elements, Visions & Master Plans, and Student Projects. 
Wildlife Strategy Review - Second Survey available until Sept. 15
City staff have received hundreds of comments and questions in response to the first round of consultation regarding the City's Wildlife Strategy which is now undergoing a full review. A second survey is now available until Sept. 15. Click here for details. Click here for the survey.
New Zoning By-law Review September Open Houses - Sept. 16, 20 & 23
Join us for a series of three interactive open houses this September. These open houses mark the initial steps in our New Zoning By-law Project. They offer you the chance to learn what zoning means, understand how the new Zoning By-law implements the recently approved Official Plan, and receive a high-level overview of key zoning topics. Make a note of the dates and locations:
September 16 - Nepean Sportsplex: 9:30 AM to 12:00 PM
September 20 - City Hall (Jean Pigott Place): 5:30 PM – 7:30 PM
September 23 - Ray Friel Recreation Complex: 2:30 PM to 5:00 PM
A virtual open house will be hosted at the end of September. Stay tuned for more details.
The Stephen Lewis Foundation's 20th anniversary commemorative solidarity quilt is coming to Ottawa
The Grandmothers to Grandmothers Campaign is proud to present a commemorative quilt in honour of the Stephen Lewis Foundation's 20th anniversary. The quilt is a symbol of solidarity, stitched together with contributions from grandmothers across Canada and six countries in sub-Saharan Africa. Over four months, 20 groups in 10 Canadian communities assembled the quilt. The Grandmothers to Grandmothers Campaign is a community of like-minded grandmothers and grandothers in Canada, the U.K., and Australia. They raise funds for Stephen Lewis Foundation partners who support grandmothers and children in communities affected by the HIV epidemic. Click here for the quilt dates in the Ottawa area.
Better Homes Ottawa - Survey Open
The City of Ottawa is developing the Better Homes Ottawa Portal. This online tool will allow Ottawa homeowners to learn about their home's, estimated energy consumption, greenhouse gas emissions, and steps they can take to reduce their utility bills. The launch of the Better Homes Ottawa Portal is scheduled for Q2 2024. The City of Ottawa is welcoming feedback on this tool. Please complete this short survey to provide your thoughts.
On Sept. 24 join Bike Ottawa, For Our Kids, and School Streets Ottawa for a fun celebration of biking geared towards children and their unique needs in our city. We will meet at 9:30 am at Sylvia Holden Children's Park and ride at 10 am along the Queen Elizabeth Drive active-use Parkway. Everyone is welcome! More information at www.eventbrite.com/e/kidical-mass-ottawa-tickets-700794895397
Upcoming Deadlines for City of Ottawa Cultural Funding Programs
1. Cultural Facilities Fund, Major Capital Projects - Sept. 15 at 11:59 pm - Details here.
2. Capacity building program - Sept. 20 at 4 pm - Details here.
3. Cultural facilities fund (minor projects) - Sept. 27 at 4 pm - Details here.
4. Equity and inclusion in the arts fund - Oct. 4 at 4 pm. Details here.
5. Heritage funding program - Oct. 24 at 4 pm - Details here.
Cleaning the Capital Fall Campaign - Registration open until Oct. 1
Registration for this year's Cleaning the Capital Fall campaign is now underway for cleanup projects taking place between September 15 and October 15. Participants can register their cleanup projects by using the online registration form available at ottawa.ca/clean. The registration form populates an interactive map, showing which locations have been chosen for cleanup projects. Cleanup kits, which include garbage bags, recycling bags, and gloves, will be made available for pick-up by registrants at one of ten City of Ottawa facilities across the city. Organize a cleanup project with your family, friends, neighbours, or colleagues and help keep the City of Ottawa clean and green. Register your project by October 1.
Key Fall campaign dates:
August 15: Registration begins
September 15 to October 15: Cleaning the Capital Fall campaign
October 1: Deadline to register
October 31: Deadline to submit online cleanup reports
---
Emergency Services News
Ottawa Police Service
Back to School safety reminders for students and commuters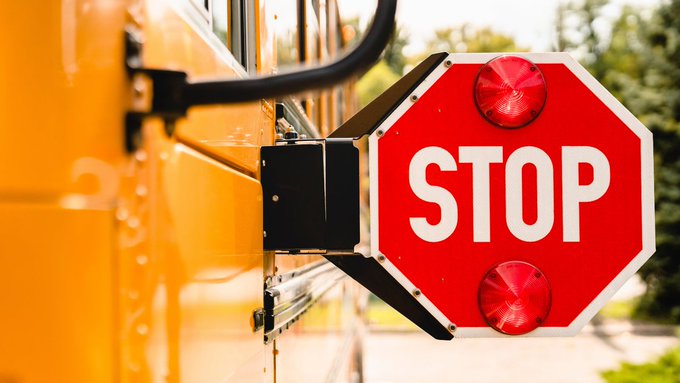 It's Back to School season! With students of all ages returning to the classroom over the coming weeks, the Ottawa Police Service reminds motorists to be aware of an increased number of students on city streets. Many students will be busing, walking and riding their bikes to their destinations for the first time in several weeks. Please consider the following Back to School safety tips:
Reduce speeds in school zones and be ready to stop anytime. Children do not always notice oncoming traffic;

Obey school bus signals;

Watch for pedestrian crossovers, know how they work and obey them when in use;

Walk on available sidewalks;

Always cross at intersections, looking and listening for traffic and walk across only when the road is clear, and it's safe to do so;

Follow adult crossing guards, student crossing patrols and school bus operator's signals; and,

Always wear a helmet when riding a bike and walk your bike across a roadway.
Drivers are responsible for stopping in both directions on a road without a median when they see a school bus stopped with its lights flashing. Fines for not obeying this law range from $400 to $2,000 and six demerit points. For more safety tips, go to our Traffic Services page.
Fraudulent transactions increasing on online marketplaces: Taylor Swift tickets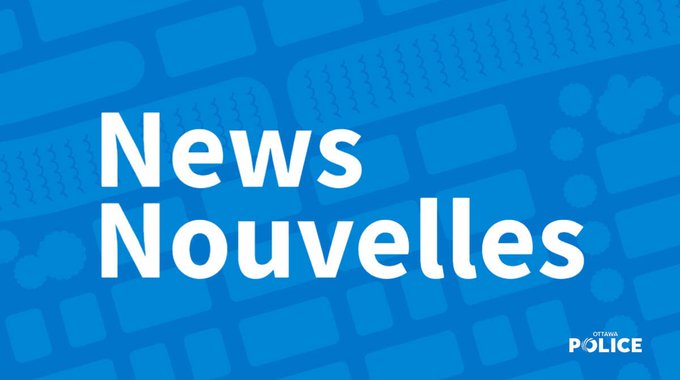 The Ottawa Police Service is warning the public that there has been a significant increase in the risk of financial loss when conducting purchases through Facebook Marketplace and Kijiji. In recent weeks, the Fraud Unit has received an increase in reports of fake ticket sales for the sold-out Taylor Swift concert, with some complainants losing upwards of $2,000. Ottawa residents have lost more than $12,000 to this scam in the last three days alone. For details on this trend and how to protect yourself, please click here.  
Ottawa Police Services Board Strategic Planning Consultation Results Now Available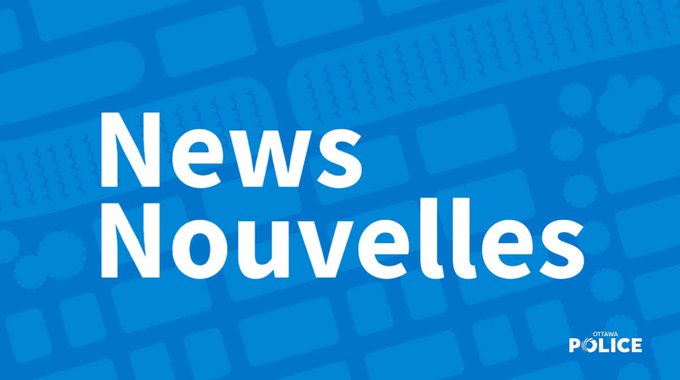 The results of the completed consultation and data collection strategy in support of the development of a new strategic plan for the Ottawa Police Service have been released. Click here for more information.
Purchase your tickets for the 12th Annual OPS Gala to be held November 4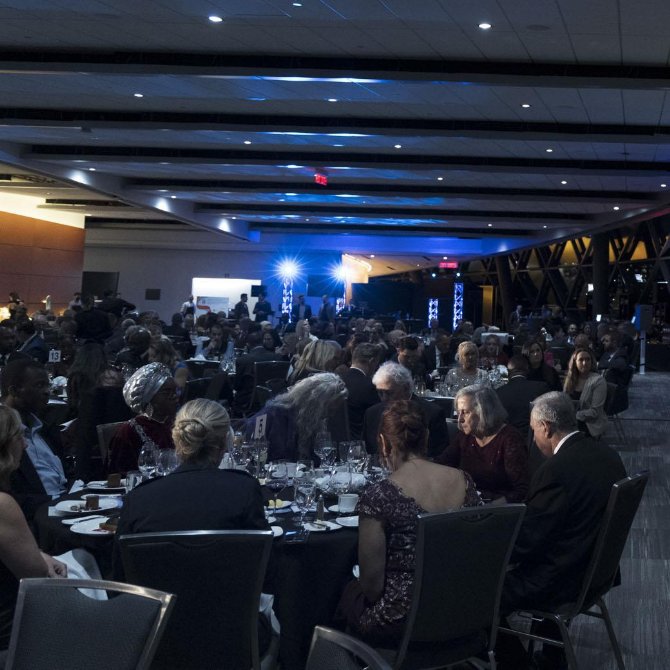 The Ottawa Police Service (OPS) is pleased to announce that tickets for the 12th Annual Gala are now available to purchase online. Proceeds from the event will support The Door Ottawa and Roberts/Smart Centre. The gala is being hosted at the Shaw Centre on November 4, 2023. Visit the OPS website to purchase your tickets today! You can also obtain tickets by emailing [email protected] or contacting this year's charities.
---
City Council and Committee News
For meeting agendas, please visit ottawa.ca/agendas or call 3-1-1.
For information on how to participate in individual meetings, please consult the specific meeting's agenda at ottawa.ca/agendas.
To watch the meetings on Youtube, please click here.
Upcoming meetings:
Finance and Corporate Services Committee - Sept. 5 at 9:30 am
Planning and Housing Committee - Sept. 6 at 9:30 am
Agriculture and Rural Affairs Committee - Sept. 7 at 10 am
Police Services Board Finance and Audit Committee - Sept. 7 at 1 pm
Built Heritage Committee - Sept. 12 at 9:30 am
Ottawa Public Library Board - Sept. 12 at 5 pm
For recent Council and Committee news, please click here.