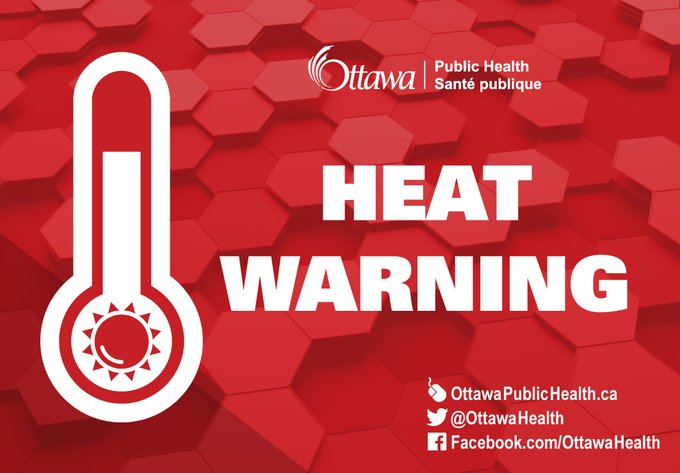 A heat warning has been issued by Environment Canada for the City of Ottawa starting Thursday June 1, 2023 and continuing until Friday evening. Remember: without AC, it can quickly become too hot indoors. You can find ways to cool down via our website: http://OttawaPublicHealth.ca/BeatTheHeat
To locate a cool space near you, click and zoom to explore this map or enter a street name or a street address. Entering a location in the search box will generate a list of the 20 closest cool spaces. Clicking on any of the icons on the map will provide more information about the cool spaces around the clicked location. The map identifies City of Ottawa public spaces that are available.
Please check the City of Ottawa's website for opening dates, locations, and hours of service of on Ottawa.ca  for the following public facilities:
To assist someone experiencing homelessness, please:
Call 2-1-1 for locations and access information for shelters in Ottawa.  
Call 3-1-1 to get assistance for someone who needs transportation to a shelter to get out of the heat.