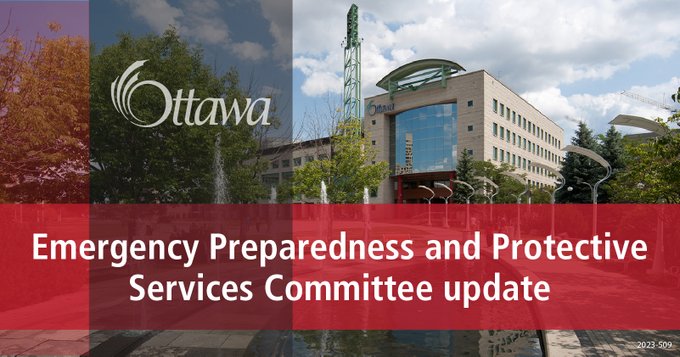 On April 20, the City's Emergency Preparedness and Protective Services Committee received an overview of By-law and Regulatory Services activities in 2021 and 2022, including its most recent performance metrics, details on programs and COVID-19 related initiatives. 
By-law and Regulatory Services continued to play an integral role in the City's COVID-19 response over the past two years, during which the service: 
Responded to 10,173 pandemic-related service requests 
Conducted proactive park patrols and business compliance checks 
Responded to 1,834 service requests related to the Temporary Mandatory Mask By-law in 2021  
Supported logistics at eight vaccine clinics in 2021 
By-law and Regulatory Services enforces more than 50 municipal by-laws, as well as Provincial Acts within Ottawa. The service operates 144 hours per week, providing near 24-hour service. Staff responded to 95,245 service requests in 2021 and 93,010 in 2022. The top four request types were:  
Parking enforcement – 33 per cent in 2021 and 38 per cent in 2022 
Property standards – 15 per cent in 2021 and 17 percent in 2022 
Animal care and control – 14 per cent in 2021 and 15 percent in 2022 
Noise – 13 per cent in both 2021 and 2022 
The City prioritizes service requests based on the immediate safety risk. Staff continue to exceed expected response times for high-priority service requests, responding within 24 hours 90 per cent of the time in 2021 and 96 per cent of the time in 2022. Response times for other priority levels were: 
Medium-priority – within 48 hours 90 per cent of the time in both 2021 and 2022 
Low-priority – within 96 hours 78 per cent of the time in 2021 and 77 per cent of the time in 2022 
A comparative review of service requests completed in Ottawa, Hamilton, Toronto and Windsor over the past five years showed that Ottawa's by-law team completes significantly more requests per staff person each year and continues to be a provincial leader in efficiency.  
The service undertook several new strategic initiatives during the reporting period, including developing a peer support network for By-law and Regulatory Services staff, which is anticipated to launch this year. Staff have also advanced initiatives to improve service delivery, including a GPS-integrated dispatch system to assign requests to the nearest officer to reduce travel times. 
By-law and Regulatory Services' objective is to encourage voluntary compliance through public education and awareness. In 2021, the service conducted several campaigns to educate and inform residents about COVID-19 related provincial regulations and public health measures. In 2022, the service promoted new by-laws and regulations, including short-term rental restrictions, residential property management requirements, vacant property responsibilities and tow truck licensing.  
This report will rise to Council on Wednesday, April 26.