February 10, 2023 newsletter from Rawlson King, City Councillor for Rideau-Rockcliffe.
A Message from Councillor King
This week at Council I was pleased for the second consecutive time to introduce a motion recognizing National Youth Week in Ottawa. National Youth Week celebrates youth engagement and showcases the abilities and talents of our youth in civic engagement, recreation, arts, and sports. Last year, Youth Ottawa coordinated a tremendous amount of programming that included an action youth showcase right here at City Hall which highlighted several amazing community-based projects by students which included community gardens and little free libraries. Events last year also featured the works of young artists and musicians in creative industries under Youth Ottawa's artistic mentorship program and offered youth the opportunity to have their voices heard through candid conversations about community engagement with the former Mayor and other policymakers.
Due to the incredible success of last year's series of events, and Youth Ottawa's determination to showcase even more amazing and innovative projects this year, it is my distinct pleasure that Council passed my motion that will once again demonstrate the boundless creativity of our local youth. I am also pleased to continue to work with Youth Ottawa concerning their lease of the fieldhouse at Gil O Julien Park in Overbrook. Youth Ottawa continues to work on a project to renovate the fieldhouse to bring free recreational and educational programming to youth through its transformational "Rise Up Now" project. Learn more about the project here: youthottawa.ca/runcentre.
---
Councillor King in the Community
Equity Budget Consultation
Thank you to everyone who joined me for the City of Ottawa's Equity Budget consultation session on Feb. 9. 
Ottawa Black Business Alliance Recognition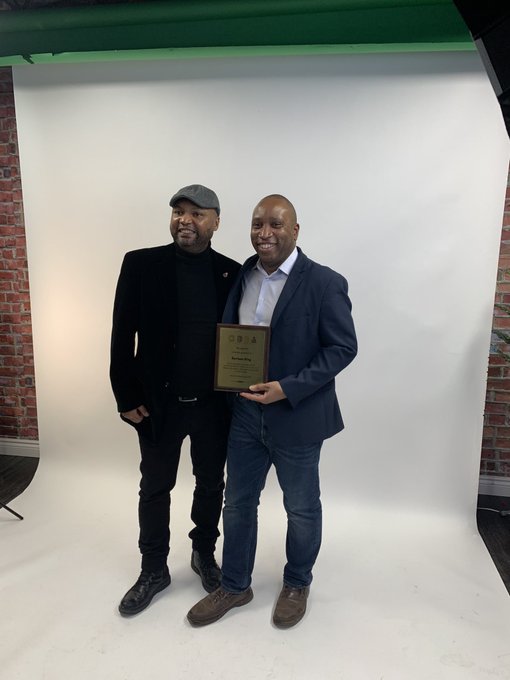 I was very honoured to be recognized the evening of Feb. 9 by the Ottawa Black Business Alliance during Black History Month for my efforts to support local entrepreneurs and small businesses. The event celebrated the official unveiling of the Ottawa-Vanier 235 Hub of Ottawa. 
Manor Park Community Association Annual General Meeting
Thank you to the Manor Park Community Association for inviting me to speak during their annual general meeting on Feb. 8. I truly appreciate the tireless contributions of the volunteer directors and contributors in support of Manor Park.
Ceremonial Puck Drop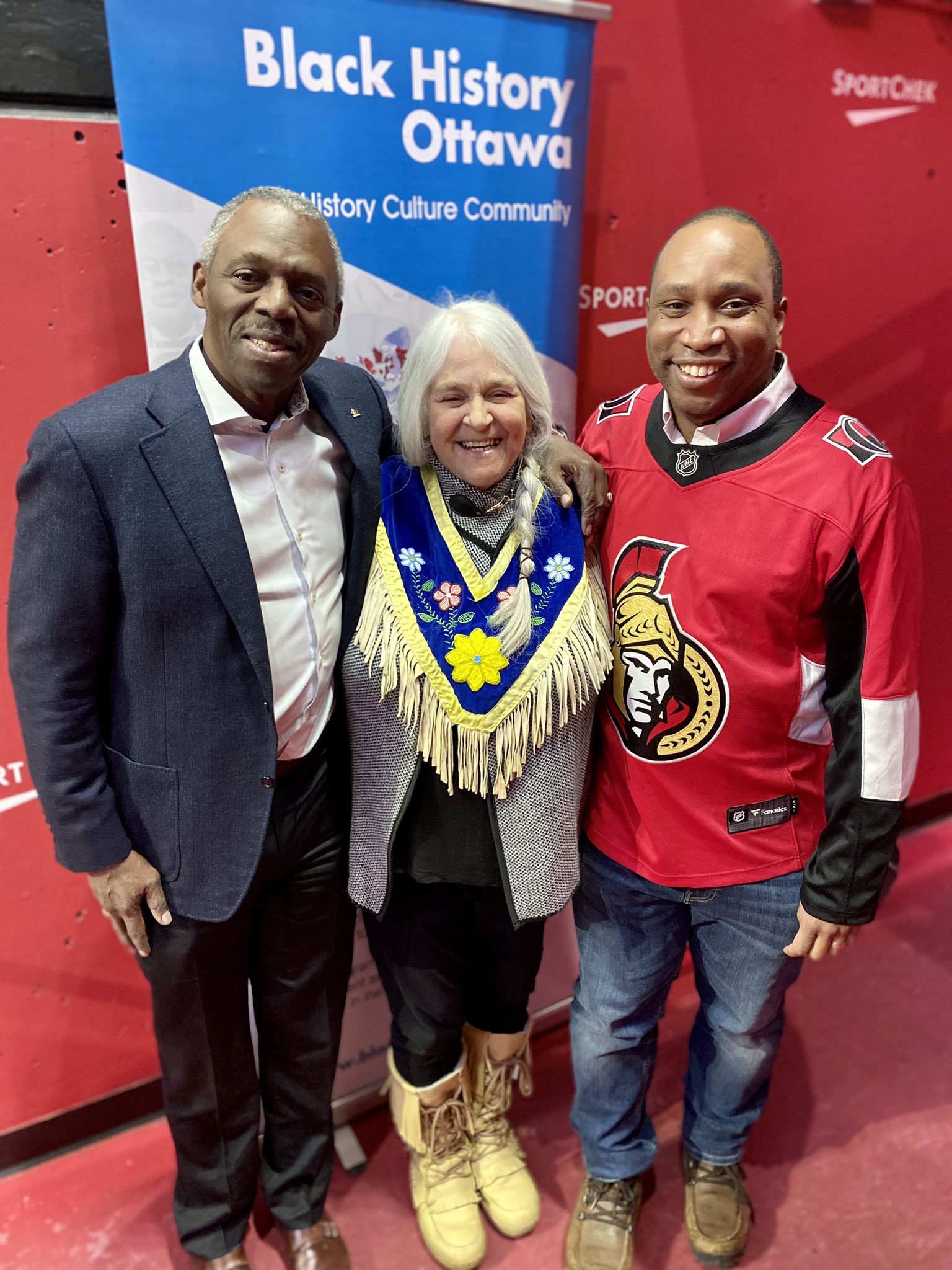 I was honoured to be invited to drop the puck during the commemorative hockey game at Canadian Tire Centre on Feb. 7 celebrating Black History Month and the Coloured Hockey League of the Maritimes.
Shepherds of Good Hope Anniversary Celebration
Thank you to Shepherds of Good Hope Ottawa for 40 years of providing such incredible support to our community. I was pleased to attend their anniversary celebration on Feb. 7.
Winter Pride Drag on Ice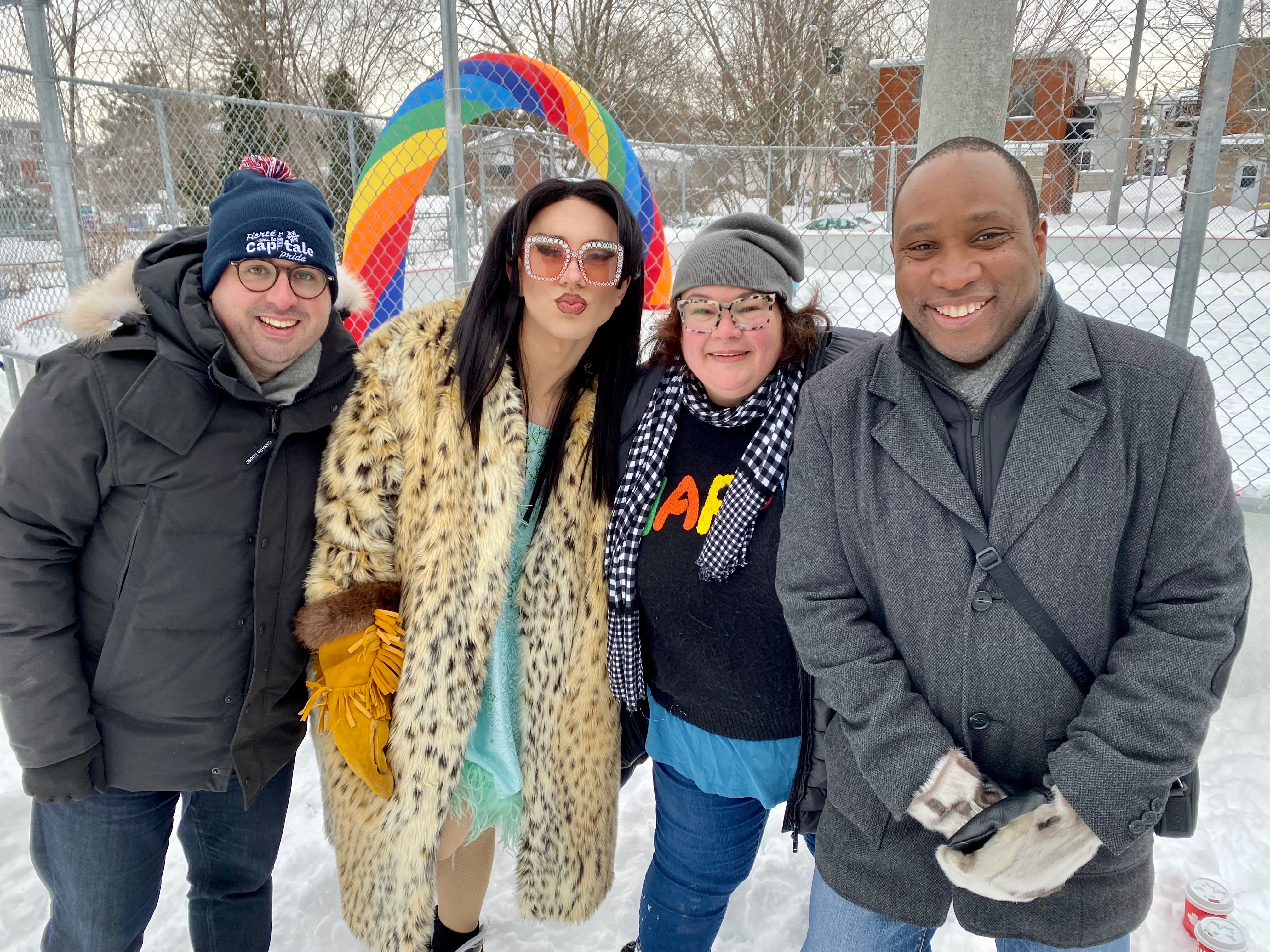 Thank you to Capital Pride and the Vanier BIA for bringing the Drag on Ice event to Optimist Park in Vanier on Feb. 5.
Asinabka Indigenous Arts and Media Festival
I enjoyed the Asinabka Indigenous Film and Media Arts Festival "snow screening" on Feb. 5 at Lansdowne Park, featuring Indigenous films from the circumpolar north.
Manor Park Community Council's Skating Party & Chili Cook-Off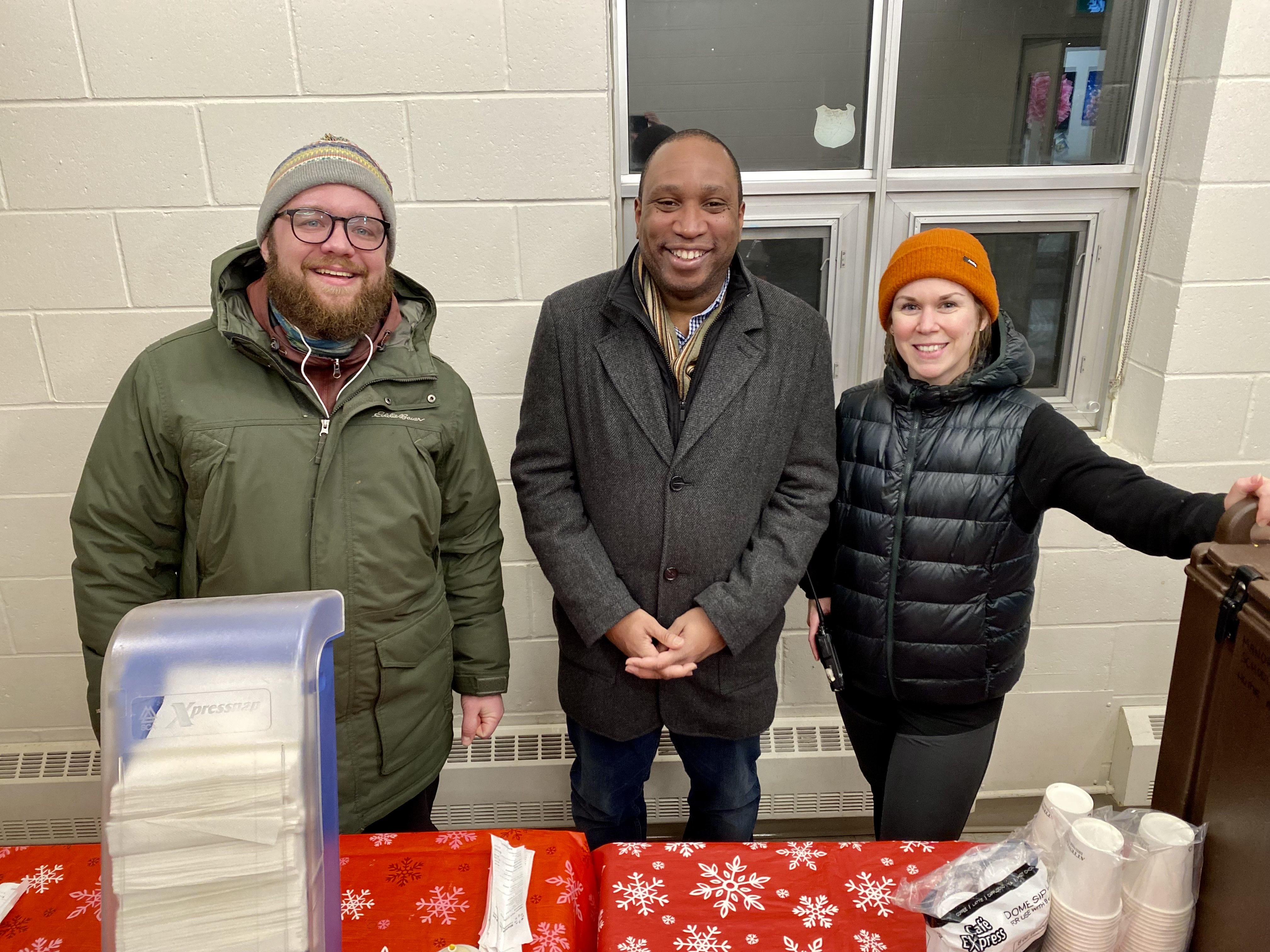 I had an amazing time at the Manor Park Community Council's Skating Party & Chili Cook-Off on Feb. 4 in Manor Park.
Queer Pop-Up Market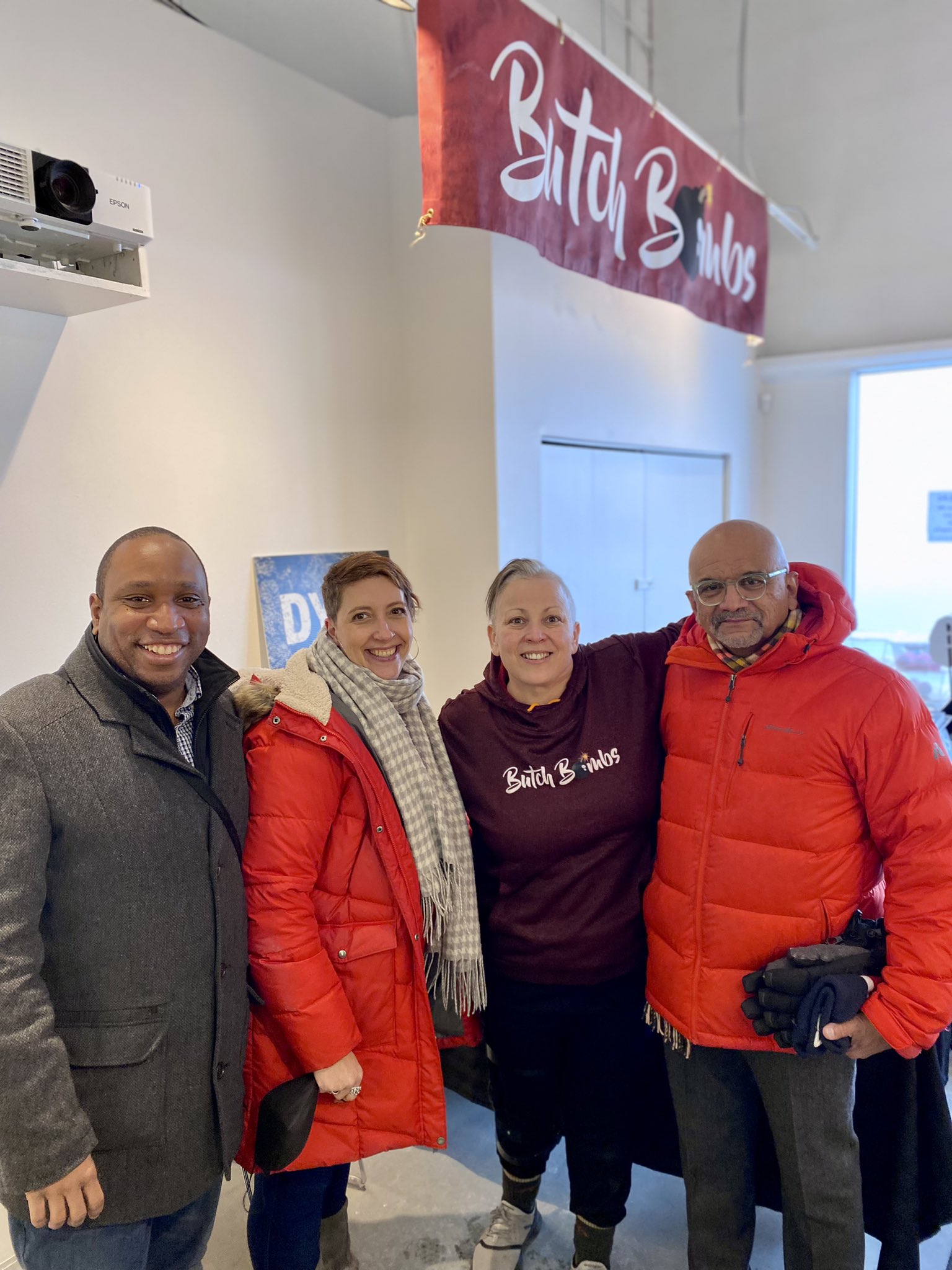 I enjoyed chatting with Senator Andrew Cardozo, Councillor Ariel Troster and event producer Elaina Martin at the Queer Pop-Up Market at Gallery 101 on Feb. 4.
Carleton University Art Gallery Anniversary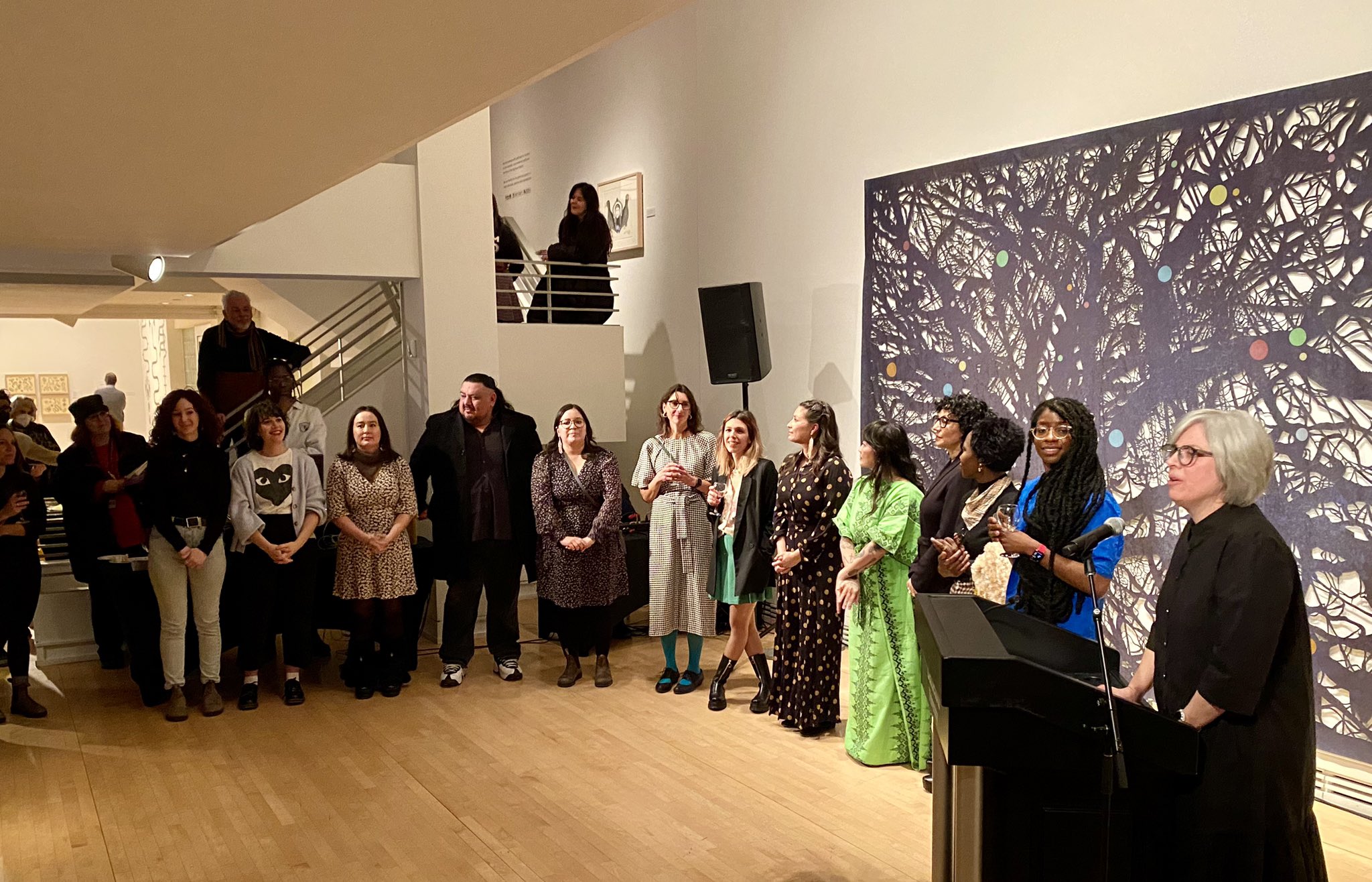 I enjoyed the Carleton University Art Gallery's 30th anniversary exhibition on Feb. 4.
Musical Ride Open House 
The RCMP  is celebrating 150 years in 2023. I was happy to drop by the Musical Ride Open House on Feb. 4 at the RCMP Musical Ride Stables in Rideau-Rockcliffe Ward. There were family-friendly activities. Admission was free with a donation to the Ottawa Food Bank.
Minoshkite Music Festival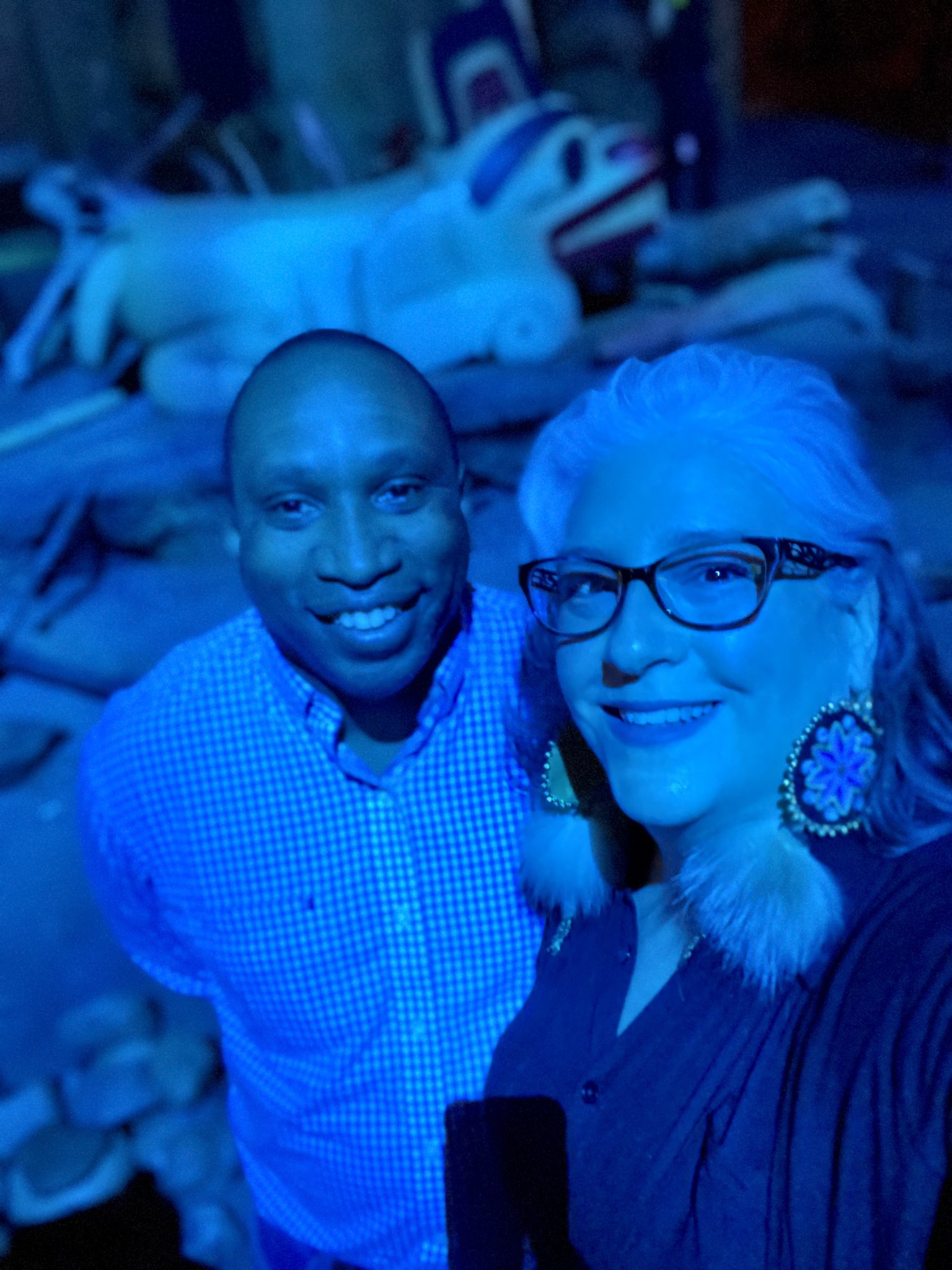 We had a great evening Feb. 3 at the Canadian Museum of History, enjoying amazing Indigenous music artists at the Minoshkite Music Festival.
---
Rideau-Rockcliffe News, Events and Engagement Opportunities
Winter Health and Fitness Week at the Rideau Sports Centre - Feb. 11 
This Saturday, Feb. 11, in partnership with the Rideau Winter Trail, the Rideau Sports Centre will be offering fun winter activities for everyone between 11 am and 3 pm at 1 Donald Street.
Individuals, families and friends can sign-up for FREE Nordic Walking with Nina LePage from 12 to 1 pm or 1 to 2 pm (24 spots available per hour). 
We encourage participants to register in advance HERE for Nordic Walking.
Also, there are plenty of other fun activities for everyone to participate in including:
P.S.: Please leave extra time for parking, as it will be a busy day
Winter Celebration at Rideau Hall - Feb. 11
The Winter Celebration returns to Rideau Hall on Feb. 11, from 12:30 to 4:30 pm, as part of Winterlude.
The event will feature skating, tours and outdoor activities.
For details, please click here.
Share your thoughts on the NCC's Sir George-Etienne Cartier Park Plan - Survey and Open House
The National Capital Commission (NCC) is launching its second round of consultations on the Sir George-Étienne Cartier Park Plan.
The public is invited to share their thoughts on activity nodes and goals for the park plan.
The online survey is available on the NCC's new engagement platform at PlaceSpeak until Feb. 19, 2023.
The public is also invited to drop by the NCC's community open house on Feb. 15.
For more information, please click here.
Ward 13 Budget Consultation - Feb. 16 at 6:30 pm
I am hosting a virtual budget consultation for Ward 13 residents on Feb. 16 at 6:30 pm. Please register for the virtual meeting link.
You will receive a confirmation email with the link.
For additional resources and documents related to the City's 2023 budget, please visit ottawa.ca/budget or Engage Ottawa.
Future Fridays at innovator13 - Feb. 17
Every second Friday innovator 13 invites youth from across Ottawa to come to their space to enjoy an evening of art, free workshops, food and a variety of activities designed to build skills, confidence, and network in a friendly, casual and supportive environment. The next event is:
Rideau-Rockcliffe Entrepreneurship Hub • 815 St. Laurent Blvd.
Black Expressions showcase during Black History Month - Feb. 18
Join the ACB Wellness Resource Centre for Black Expressions, a special Black History Month event on Feb. 18, from 4 to 7 pm, at 610 Donald Street.
This event will feature an art showing, African drummers, guest speakers, a poetry slam and a silent auction.
Admission is a $5 donation in support of ACB programs and services.
Details: acbwellness.ca
New Edinburgh Apparel - Orders due by Feb. 20
New Edinburgh is replete with distinctive built and natural features that define the area in which an engaged community has lived for more than seven generations.
We have chosen to make an area with a strong sense of place our home and we work together to make our neighbourhood better every day.
You have an opportunity to wear the pride we share in our neighbourhood. New Edinburgh apparel is now available, but only for a limited time.
Visit the online store to place your order before Feb. 20. Proceeds from the sale of all items support the Crichton Community Council's neighbourhood events. 
Beechwood Cemetery - Black History Month event - Feb. 23
Exploring Ottawa's Black History - Past, Present and Future
During Black History Month, Canadians celebrate the many achievements and contributions of Black Canadians and their communities who, throughout history, have done so much to make Canada a culturally diverse, compassionate, and prosperous country. Many prominent histories of Black Canadians are shared nationally, however, Beechwood is home to many important Black Canadians who have impacted our city. 
Join us as we share the stories of Ottawa's Black Community and those buried within our cemetery grounds followed by Councillor Rawlson King sharing his experience at City Hall.
I have been invited to be the featured speaker, providing attendees with an inside look at my journey to City Hall, my first term, major events I have navigated and my re-election.
Join us on Feb. 23 at 6:30 pm at Beechwood National Memorial Centre.
Click here for details and to register.
Sip & Shop - Monthly Market in Manor Park - Feb. 25
In collaboration with Manor Park Community Council, Ottawa Streets Markets is launching a monthly market at the market hub, 1805 Gaspe Avenue, the last Saturday of each month, featuring many amazing local vendors. 
Upcoming date: Feb. 25 from 3 to 7 pm. Details here. Free parking on site.
Experience a fully licensed, local shopping experience in Manor Park. Sip on local craft beers and Ontario VQA wine while shopping a selection of curated local goods and products from local vendors each month. From eco-friendly wood products, terrariums, handmade jewelry, hats and scarves, to farm fresh produce and baked goods. There will be prepared food available on site for an easy late-lunch or dinner. Craft beer from Dominion City, Bicycle Craft Brewery and Shillow Beer Co.
Rockcliffe Park Speaker Night - March 8
The Rockcliffe Park Residents Association hosts Speaker Night on March 8 at 8 pm at the Rockcliffe Park Community Hall, 380 Springfield Rd., featuring Thomas d'Aquino who will offer personal insights on four decades of private sector leadership at the apex of power with the Business Council of Canada. For details, please click here.
Manor Park Community Council - Events and programs
The Manor Park Community Council offers a wide range of programs. Upcoming programs include March Break Camps, Home Alone Safety, a kitchen program for kids, a terrarium workshop and more.
The Council is also offering several adult classes and programs that cater to a wide range of interests. Click here for the complete schedule.
Manor Park Knitting Circle - Wednesday nights
The Manor Park Knitting Circle meets Wednesday evenings from 7 to 8:30 pm at 100 Thornwood Road. This program is free to attend. 
News from the Ottawa Street Markets' HUB/Farm Store
New! You can now order and pickup your local goodies on Mondays - exclusive to the Ottawa Street Markets' HUB/Farm Store location, 1805 Gaspe Avenue.
Place your order by midnight Thursdays and select Monday pickup. Visit ottstreetmarkets.ca and facebook.com/OttawaStreetMarkets for more information. 
---
City of Ottawa News, Events, Meetings and Engagement Opportunities 
Winter Operations Update
Crews have been at it all night treating sidewalks, priority roads and the winter cycling network. They reached residential streets during the early morning hours and continued through shift change this morning to treat icy conditions. Our focus today will be scraping down any residual ice buildup and treating surfaces on the transportation network.
This morning, staff continued to clear catch basins in known trouble spot locations to allow rain and melting snow to drain from the roadway to prevent drainage and water pooling issues. We are asking all residents who are able, to please clear their local catch basin. This helps with drainage and ice buildup in your area as the temperature fluctuates. Can't do it yourself? You may report a blocked catch basin by creating an online service request by visiting Ottawa.ca or by calling 3-1-1.
The fluctuating temperatures and changing weather patterns adds significant stress to our transportation network and wreaks havoc on our roads. These past couple of weeks have done just that, and potholes are developing right across the city. Residents can expect to see crews out applying temporary repairs to potholes created by the fluctuating temperatures and various weather events.
For residents wishing to report a pothole, please create a service request online.
Snowbank removal operations are expected to resume tonight, and continue throughout the weekend. Crews will be in all areas working on arterial and collector roads, residential streets, business districts, dead ends and cul de sacs that have not yet been completed. 
For details, please visit ottawa.ca/winter.
Auditor General Releases Three Audit Reports on the City of Ottawa, Ottawa Police Service and Ottawa Police Services Board's responses to the Convoy Protest
On Feb. 8, Auditor General Nathalie Gougeon released three reports on the City of Ottawa, Ottawa Police Service and Ottawa Police Services Board's responses to the convoy protest. 
The Auditor General presented the Audit of the Ottawa Police Service's Response to the Convoy Protest – The Role of the OPSB, and the Audit of the Ottawa Police Service's Response to the Convoy Protest – Collaboration with the City, at a special OPSB meeting on Feb. 9. In addition, the Auditor General will be presenting to the Audit Committee the Audit of the City of Ottawa's Response to the Convoy Protest on Feb. 17 at 9:30 am.  A full copy of each audit report is available on the Auditor General's website at www.oagottawa.ca. 
Earthquake Aid
A massive earthquake on Feb. 6 devastated 10 provinces in Türkiye and northern Syria. When a natural disaster like this occurs, Ottawa residents want to know how best they can help.  The Turkish Embassy in Canada has requested that monetary donations be directed to the Canadian Red Cross, which is responding in both Türkiye and Syria. The Government of Canada is matching these donations until Feb. 22. To donate goods, contact the Turkish Association of Canada. Items of greatest need are blankets, winter clothing, boots, tents, flashlights, shoes, sleeping bags, diapers and feminine products. Items can be dropped off at their office:
2212 Gladwin Crescent - Unit C8
Ottawa, ON  K1B 5N1
Ottawa's Draft 2023 Budget - Opportunities for resident feedback
The proposed budget will be considered by all Standing Committees in the coming weeks, then adopted by Council on March 1. Residents have multiple ways to have a say about Draft Budget 2023:
Visit

Engage Ottawa

for an up-to-date list of Councillor-led budget consultation sessions.

 Submit your ideas directly to your

Ward Councillor

.

Register as a public delegation to make a five-minute presentation at a budget review meeting of any committee, board or commission. Visit

ottawa.ca/budget

to learn about meeting dates.

Follow and communicate with the City of Ottawa on

Facebook

and

Twitter

, using the hashtag #OttBudget.

 Call 3-1-1 (TTY: 613-580-2401). Rural residents call 613-580-2400.


How was climate change considered in the budget?
Capital budget requests were rated on their contribution to reducing greenhouse gas emissions or building climate resiliency. This is the first time a climate lens has been applied to new capital budget requests and is the first step towards building a climate change accounting framework to support decision makers.
What is the funding for climate change? Overall, the 2023 draft budget includes more than $52 million of new investments with moderate or major climate contributions. Of these:

The draft budget also includes a $5 million annual commitment to support the implementation of the Climate Change Master Plan to reduce greenhouse gas emissions and build climate resiliency
Winterlude 2023 & How to get there! Until Feb. 20.
From Feb. 3 to 20, rediscover the joys of winter activities during Winterlude in the Nation's Capital. Click here for the complete lineup of events.
Going to Winterlude this year? Ride the OLG Sno-Bus for free to official Winterlude sites across Ottawa and Gatineau. For details and the schedule, please visit this link.
March Break Camps and Programs - Registration now open
Registration is now open for the City's March Break camps and programs: bit.ly/3GThPwh 
Bring a friend for two-for-one fitness passes on Feb. 11
Saturday, Feb. 11 is Winter Health and Fitness Day! The City of Ottawa is celebrating by offering 2-for-1 pricing on weights/cardio, swimming, and public skating drop-in programs at its facilities. Bring a friend and get active this Saturday. Details here.
Children's Activity at the Museoparc - Feb. 11 at 10 am
Valentine's Day is fast approaching, and the Museoparc is offering children a new love-themed craft, presented by the Conseil des écoles publiques de l'Est de l'Ontario.
Location: 2nd floor at 300 des Pères-Blancs Ave. 

Day & Time: Saturday, February 11, 2023, at 10 a.m.

Cost: free!
Ask the Experts! Free Webinar on Overcoming Barriers in Women's Heart Health - Feb. 13
Date: Monday, Feb. 13, 2023
Time: 12 to 1 pm
Register: Click here to register (Zoom)
What barriers exist in women's cardiovascular health and how can we overcome them? Our expert panel of patients and healthcare providers will discuss some of the barriers, enablers and solutions around access, diagnosis, treatment and care for women's cardiovascular health in Canada. Ask your questions and join the discussion. Help start the conversation!
February is Black History Month events - Feb. 13, 15 and 22
Throughout the month, you are invited to learn more about African, Caribbean and Black history, culture and art. The City of Ottawa and Ottawa Public Library are offering events both in-person and virtually that are open to everyone. Details are available here.
Retracing history with Dr. Amadou B - a virtual talk - The event will be held in English on Feb. 13 at 6 pm, and

in French

on Feb. 15 at 6 pm. For details and to register, visit

biblioottawalibrary.ca

.

What Would Ms. Hina Do? Themes and lessons from the novel Scarborough. Allyship, community, in the context of Black History Month. This event will be held in-person at the National Arts Centre on Feb. 22 at 7 pm. For details and to register, visit

biblioottawalibrary.ca

.
Crime Prevention Ottawa - Requests for Proposals welcome until March 13 + Info sessions on Feb. 16 and Feb. 28
CPO's 2023 Request for Proposals is open, and applications are due by 5 pm on March 13.

We are looking to fund projects that make Ottawa safer. Up to $600,900 of CPO funds are available in 2023. There are 3 streams of funding:
micro grants (up to $15,000, for one-year projects),

non-renewable grants ($30,000 to $60,000), and

multi-year systems level/collaboratives (up to $160,000 per year).
This year's Request for Proposals is an initial step towards implementing a more equitable and transparent process. CPO is evolving how it funds safety initiatives based on a review of its funding practices led by Mehari Consulting, which involved gathering feedback from the community and stakeholders. Two information sessions: The first on Feb. 16 at noon and the second on Feb. 28 at 6 pm.

Please visit CPO's funding page for more information, to download an application form, and to register for the Q&A sessions.
Electric Vehicles for your Workplace - Feb. 15
Feb.15, 6 to 7 pm
Hybrid event – attend in person at Impact Hub Ottawa, 123 Slater Street, 6th floor or virtually on Zoom. Join EV Experience and learn how to support electric vehicles in your workplace. Whether you're an employer or an employee, if you care about sustainable transportation this event is for you. The presentation will be hosted by EV enthusiast and expert, Raymond Leury, president of the Electric Vehicle Council of Ottawa.
Find out more and register.
Virtual Public Planning Primer - Feb. 15
This upcoming session is designed to provide the public with an overview of the legislative and policy basis under which land-use planning decisions are made, the way policy documents are amended and how to make a development application. 
Feb. 15, 6-9 pm on Zoom. Registration is open here.
** Please note, this is a repeat of the Feb. 7 planning primer session.
Revolutionaries & Resistance Movements - A Black History Month event - Feb. 16
Black History is a time to celebrate the achievements of civil rights movements, innovative trailblazers, and beauty in our diverse cultural expressions.
The history of Black Canadians is an particularly diverse one – from the story of Black Canadians in Africville, to the wave of African and Caribbean migrants who arrived in Canada over the course of the 60s and 80s, and now at present day – the history of revolution and resistance is a recurring theme that is prevalent amongst Black communities. This Black History Month not only are we taking a moment to explore our past, but we are also taking the time to celebrate the work of contemporary Black scholars, activists, and leaders from our local communities. 
Feb. 16 at 6 pm on Zoom and Facebook Live.
Moderated by Dilaye Desta with guests Sarah George and Karine Coen-Sanchez.
Registration Link eventbrite.ca/e/revolutionaries-resistance-movements-bhm-tickets-532094497967
Maple Tree Tapping at the Vanier Museoparc in Richelieu Park - Feb. 18
The Vanier Museoparc team is very excited to launch its 2023 sugar season with a tapping event on Feb. 18 from 9 am to 12 pm in front of the Vanier Sugar Shack, 320 des Pères-Blancs Ave. in Vanier. Registration is not required. A short training session on tapping and orientation in the forest will be offered every hour before each departure at 9 am, 10 am and 11 am. Bring your cordless drill, charged batteries and snowshoes if you have them. Snowshoes are not mandatory but make it easier to get around in the forest. A snack will be served after the tapping.
For details, please visit email [email protected] or visit museoparc.ca.
Skate with the Mayor - Feb. 20
Mayor Mark Sutcliffe invites everyone to join him for a free Family Day skating party!
On Feb. 20, between 11 am to 2 pm at Marion Dewar Plaza at Ottawa City Hall, come enjoy skating plus some fun winter activities. No registration necessary.
Celebrate Heritage Day at Ottawa City Hall - Feb. 21
The City of Ottawa is excited to celebrate Heritage Day with the theme 'Recovering and Connecting Ottawa's Heritage – Stronger Together'. 
This theme recognizes the unique and unprecedented events of the past few years and that the COVID-19 pandemic exacerbated division and distance. 
However, our heritage and cultural organizations kept us connected and strong, by persevering and showcasing the value of heritage to forge a way forward together. 
Our heritage communities were flexible in providing opportunities for connection suited to the comfort needs of each individual.
From online lectures, to in-person walking tours and the new hybrid experiences that made heritage accessible to all, Ottawa's heritage community came together to give Ottawa a healing platform and space to recover.
Tuesday, Feb. 21, 2023
12 pm
In person at Ottawa City Hall, 110 Laurier Ave.
Come explore the many heritage organizations and groups that make Ottawa's heritage community like no other! Local historical societies, museums and other associate groups will be set up in Jean Pigott Hall before and after the Heritage Day ceremony at 12 pm for you to ask questions and plan your next visit! 
2023 Community Economic Development Program - Application deadline is Feb. 21
Registered non-profit corporations with at least two years of financial statements are eligible to apply.
Projects must be new, or scaling-up, activity to help targeted historically under-represented populations to overcome identified impediments to their participation in Ottawa's economy.
Funds will be awarded in April 2023 and must be expended by November 30, 2023. Projects may not commence until funds are received by program recipients.
The City will accept project applications until 4 pm on Feb. 24. For details, please click here.
Synapcity Sessions: Community Food Security - Feb. 22
Join Synapcity and Just Food for this interactive workshop event which will highlight current food security opportunities and examine potential solutions on food access, land access and food waste. The event will speak to Ottawa's burgeoning Food Strategy that aims to equitably transform food systems at our local level. Attendees will get a chance to learn about current food security initiatives and also share ideas on what's working in your community. Reserve your seat here.
Feb. 22, 5:30 pm
Atelier Social Innovation Hub, Saint Paul University, 95 Clegg Street
Community Partnership Major Capital Program - Application deadline is March 1
The City of Ottawa's Community Partnership Major Capital Program is an initiative to implement major capital improvements and additions to facilities related to parks and recreation on a cost-sharing basis between the City and community groups.
The project may relate to an asset that is owned by the City, or operated by a community partner who delivers service on behalf of the City or assists the City in the delivery of programs and services.
The funding program applies to major capital programs for new facilities, renovations and expansions. It will only apply to fixed assets. It will not fund other components such as furniture, equipment, feasibility or fundraising studies.
For details, contacts and to apply by March 1, 2023 at 3 pm, please click here.
Black Mental Health Week 2023: Exploring Stigma and Black Mental Health
This year, we invite our community partners to host an event and highlight examining the impact of stigma on the experiences of ACB communities in Ottawa, and finding solutions to normalize the dialogue around mental health and wellness. We'll be hosting events over the week. For details, please click here. 
In Living Colour: Showing the Creative ACB Experience in Ottawa - until March 3
📷 Photo credit: Phil Renaud/City of Ottawa
A collaboration between the City's Public Art Program and Black History Month Committee, this art exhibit at Ottawa City Hall showcases artwork created by artists from the African, Caribbean and Black communities in Ottawa.
Admission is free.
Virtual Summer Camp Fair - March 4
Ottawa Rec and Culture's Inclusive Recreation unit is hosting a virtual Summer Camp Fair for people with disabilities.  There will be several summer camps presenting on March 4 where families/caregivers can choose the presentations they would like to attend.
Governor General's Foot Guards - Youth Achievement Awards - Applications due March 10
This year the Governor General's Foot Guards (GGFG) are celebrating their 150th anniversary. To mark this milestone, the regimental family will inaugurate the GGFG Youth Achievement Awards as a means of giving back to the community that has supported them so well for a century and a half. Nominations/applications for four scholarships totaling $19,000 are welcome. The deadline for applications/nominations is March 10, 2023. www.ggfg150.ca/youthawards
"No Talent" Drawing Workshop - March 25
People, Words & Change is hosting a fundraiser on March 25, from 10 am to noon, called the "No Talent" Drawing Workshop at Heartwood House with local artist and art instructor Laurie Hemmings. People, Words & Change is a non-profit, charitable organization providing opportunities for English-speaking adults in Ottawa to improve literacy, numeracy or basic computer skills which are essential to working, learning, and living.
One-on-one tutoring is provided free of charge by volunteer tutors to meet the needs and goals of the learners.
An Update on the City's High Performance Development Standard
In April 2022, Council approved the High Performance Development Standard to raise the performance of new building projects to achieve sustainable and resilient design.
However, since April 2022, there have been a number of provincial legislative changes including the More Homes Built Faster Act (Bill 23) and the More Homes for Everyone Act (Bill 109).  The new legislation does not impact the City's authority to implement the High Performance Development Standard through the new Official Plan.
Staff will bring a report to Council in April to revise the Site Plan Control By-law amendments made in July 2022 to align with the new provincial legislation.
The report will include the recommendation for the High Performance Development Standard to come into effect upon Council approval of the by-law amendments. 
If you have any questions about the High Performance Development Standard, please email [email protected].
Community Partnership Minor Capital Program - Application deadlines for this year are May 1 and Sept. 1
The Community Partnership Minor Capital Program is an initiative available for minor capital improvements to city-owned parks, recreation and cultural facilities on a cost-sharing basis with community groups. Examples include play equipment, basketball courts, park furniture, tree planting, landscape improvements, minor community facility improvements, etc. Projects on school board land and other public lands that are accessible to the public may also be eligible. The 2023 deadlines to apply are May 1 and Sept. 1. For details, contacts and to apply, please click here.
Indo-Canadian Community Centre
Did you know the Indo-Canadian Community Centre promotes Indo-Canadian cultural heritage, provides support services for seniors and youth, undertakes charitable and philanthropic initiatives and owns and maintains a community centre building for programs and activities. Visit the centre's website to learn more
---
Ottawa Public Health News
Updated Low-Risk Drinking Guidelines
The Canadian Centre on Substance Use and Addiction released Canada's Guidance on Alcohol and Health on Jan. 17, 2023. The report is designed to provide Canadians with current evidence-based recommendations on alcohol-related harms. The updated guidance states that consuming more than 2 standard drinks per occasion is associated with an increased risk of harms to self and others.
For more information on resources, programming and treatment on mental health and substance use health, please visit: Mental Health, Addictions and Substance Use Health Services and Resources - Ottawa Public Health.
End of Weekly Respiratory Virus Snapshot
OPH is ending its weekly snapshots. The last versions of the weekly Respiratory Virus Snapshots are shared through OPH's Facebook, Twitter and Instagram channels. We will continue to post on our main COVID-19 website at OttawaPublicHealth.ca/coronavirus. Our Respiratory Virus dashboard will continue to be updated on our main respiratory virus activity webpage: www.OttawaPublicHealth.ca/FluReport .
Key Takeaways
---
Emergency Services News
➤ Draft 2023 Budget & Public Consultation Opportunities
The Ottawa Police Service (OPS) tabled its 2023 Draft Operating and Capital Budget with the Ottawa Police Services Board at a special meeting of the Board on Feb. 1. 
The OPS 2023 Budget is scheduled for approval by the OPSB on Feb. 27, 2023. It will later be reviewed and scheduled for approval by Ottawa City Council on March 1, 2023. A complete copy of the OPS' 2023 Draft Operating and Capital Budget can be reviewed by visiting ottawapolice.ca/en/who-we-are/budget.aspx. You can also request a copy of the report by emailing [email protected].
➤ Applications now being accepted for Deputy Chief of Police for the Ottawa Police Service
Interested applicants can submit their applications to become a Deputy Chief with the Ottawa Police Service. The Board is currently looking to fill two Deputy Chief positions. Reporting to the Chief of Police are two Deputy Chiefs who each lead the following Commands: Community Policing and Intelligence, Information & Investigations. The opportunities are advertised through the Odgers Berndtson website, the firm retained by the Police Services Board to conduct the search. Applications are due March 6, 2023. 
➤ Council has extended the recruitment period for the public member of the Ottawa Police Services Board to the end of February 2023.
For details and to apply, please click this link.
---
City of Ottawa Committee and Council Updates
Transit Commission - Feb. 9
City Council - Feb. 8
Finance and Corporate Services Committee - Feb. 7
Upcoming Meetings
➤ Emergency Preparedness and Protective Services Committee - Feb. 13 at 9:30 am
➤ Built Heritage Committee - Feb. 14 at 9:30 am
➤ Ottawa Public Library Board - Feb. 14 at 5 pm
➤ Planning and Housing Committee - Feb. 15 at 9:30 am
➤ Police Services Board Finance and Audit Committee - Feb. 15 at 10 am
➤ Light Rail-Subcommittee - Feb. 16 at 9:30 am
➤ Audit Committee - Feb. 17 at 9:30 am
For the full list of upcoming Committee and Council meetings and to access the meeting agendas, please click here. Watch or listen to meetings in progress or access the video or audio of past meetings on YouTube or on the City's agendas and minutes web portal. Regular City Council meetings are also broadcast live on RogersTV Cable 22 and streamed live on the RogersTV website.