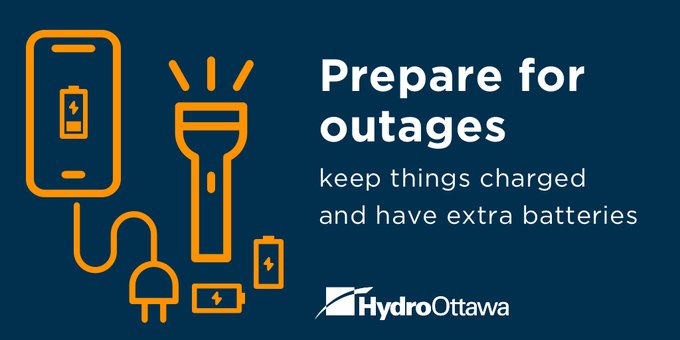 An update from Hydro Ottawa as of mid-day April 4:
With the freezing rain warning in effect, please be prepared for possible outages. Check flashlights and charge up your devices to be prepared. Call 613-738-0188 if your power goes out!
Update as of April 5 at 1 pm:
We are currently experiencing several outages affecting approximately 14,000 customers as a result of the freezing rain conditions. However the situation continues to fluctuate as a result of ice build up on trees and power lines.
Hydro Ottawa crews are responding. If you don't see your outage on our map, or are having difficulty reporting an outage online, please call our 24/7 outage line at 613-738-0188.
Outage map: https://hydroottawa.com/en/outages-safety/outage-centre