November 10, 2023 newsletter from Rawlson King, City Councillor for Rideau-Rockcliffe.
Assaulted Women's Helpline
The Assaulted Women's Helpline organization  has been serving women experiencing violence in Ontario for over three decades. AWHL offers crisis counselling, safety planning, emotional support, information, and referrals by dedicated crisis line counsellors 24/7. November is Women Abuse Prevention Month and Family Violence Prevention Month the 2023 theme – 'It's in our control to end coercive control'. These awareness months provide a unique opportunity to bring awareness and collaboration in combatting gender-based violence. Intimate partner violence has been declared an epidemic in 30+ cities across Ontario. For details or support, please click here.


Reviewing Ottawa's Heritage Register: Volunteer and Outreach Opportunities
NCC annual public meeting - Nov. 28
The National Capital Commission's 2023 Annual Public Meeting (APM) will be held on Tuesday, November 28, from 10:30 am to 11:30 am. The event will be livestreamed online with simultaneous interpretation and closed captioning in both official languages. The APM is an opportunity for the Chairperson and the CEO to provide an overview of the NCC's accomplishments over the past year and an outline of its priorities for the year to come, as well as an occasion for members of the public to ask questions. Members of the public who are interested in submitting questions in advance can write them in the question box on the NCC's webpage. For meeting details, please click here.
Outdoor Tennis and Pickleball Strategy - Survey closes Dec. 31
Pickleball is currently the fastest growing sport in North America. As such, demand for court space is steadily increasing across Ottawa, while tennis continues to be a well-loved sport in our community. The City has identified the need for an outdoor tennis and pickleball strategy, which will ensure that communities across Ottawa have access to both sports. The strategy will also serve as a reference guide for future management, oversight, and development of all public and club-operated outdoor tennis and pickleball courts. Currently the City operates over 500 outdoor tennis and pickleball courts, including combination courts (shared tennis and pickleball lines), single sport courts and municipal membership club courts. Following an evaluation of the current public court model, the strategy will identify a clear direction and delivery model for both outdoor tennis and pickleball across the city of Ottawa. If you have any questions, please contact [email protected]. For more information, please visit engage.ottawa.ca/tennis_pickleball.
GET INVOLVED
Resident feedback is an important part of developing the City's outdoor tennis and pickleball strategy. Complete the survey at this link to tell the City about your household's use of the outdoor tennis and pickleball courts in your community. Accessibility is an important consideration for the City of Ottawa. If you require special accommodation, please email [email protected].
---
Ottawa Police News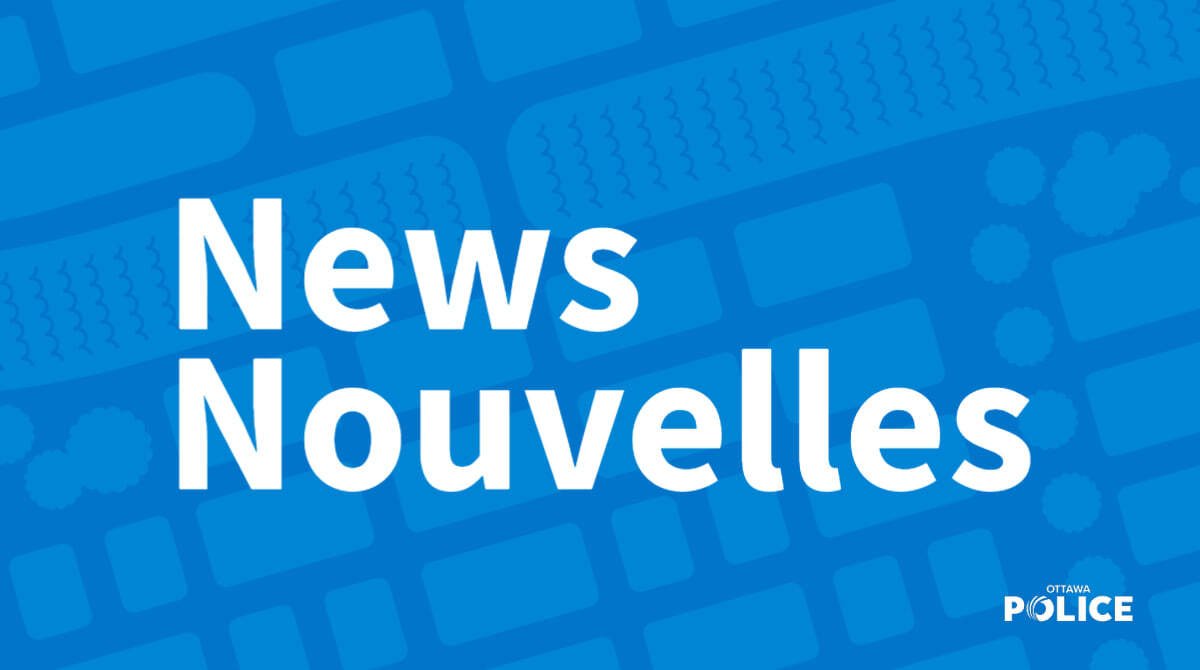 Police warn of potential increase in residential thefts targeting South-Asian communities during Diwali
The Ottawa Police would like to remind families celebrating Diwali to be mindful of the increased potential for break-ins and thefts of valuables during this time of year. For details, please click here.
Ottawa Police Draft 2024 Budget focused on New Staffing Plan, Operational Stability, Delivering on OPSB's strategic priorities
The Ottawa Police Services Board would like to invite community members wishing to address the Board on the draft 2024 Ottawa Police budget to its Finance and Audit Committee meeting on Friday, November 17, 2023, at 9:00 am. Media and members of the public can watch the meeting live over Ottawa City Council's YouTube channel. Those looking to be added to the speakers list are required to register in advance by contacting Randa Ben Guedria at randa[email protected]. Requests must include a written copy of the comments that will be presented and will require approval by the Committee Chair. The deadline to register to ensure staff have sufficient time to compile the speakers list and circulate comments to the Committee is Monday, November 13 at 5 pm. Delegations will have up to five minutes to speak. The Board is also accepting written comments from those who do not wish to speak but would like to provide their feedback. Please email your written submission to randa[email protected] by the deadline of Monday, November 13 at 5 pm.
The 2024 Draft Operating and Capital Budgets were tabled by the Board at a special meeting on November 8. The draft budget documents can be accessed online. The budget will be going before the Board for approval at its November 27 monthly meeting. City Council will be considering the police budget at its meeting on December 6.