October 20, 2023 newsletter from Rawlson King, City Councillor for Rideau-Rockcliffe.
A Message from Councillor King
During the 2023 construction season, the City completed road resurfacing of Springfield Road from Beechwood Avenue to Maple Lane, valued at over $570,000.  Work on completing sign installation and street markings were completed at the end of September. With the installation of a new cycling lane on Springfield Road, which is in accord with the City's Complete Streets Policy, parking enforcement has now come into full effect. It is important to remember that absolutely no parking or stopping will be permitted in the cycling lane at any time and that those restrictions will be enforced through By-law Enforcement Services. It is my intention to have flex stakes installed as temporary traffic calming measures, where permissible, along the Springfield Road cycling lane in Spring 2024. Additionally, my office worked with City staff to have a pedestrian crossover flex stake installed at Putman Avenue and Springfield Road.
Similarly, along Crichton, during its resurfacing, conversations with traffic staff and the community reaffirmed my commitment to ensuring traffic calming measures are in place along this busy corridor. Spring 2024, we will review temporary traffic calming measures to see what additional measures can be added to the street.  
The City also completed road resurfacing of Donald Street between Alesther Street and Vera Street, in October valued at $1.3 million. For almost a decade Donald Street has been designated a crosstown bikeway under the City's 2013 Transportation Master Plan and Ottawa Pedestrian Plan and Ottawa Cycling Plan. Public consultation about the crosstown bikeway has been extensive and has been undertaken for more than 15 years. The bikeway route along Donald Street starts at Cummings Avenue and leads to Somerset Street East via the Adàwe Crossing, a pedestrian and cyclist bridge, which was opened in December 2015 to connect Overbrook and Sandy Hill, and continues to the nearby University of Ottawa and downtown Ottawa. The bikeway route continues to the Corktown Footbridge over the Rideau Canal. The completion of the resurfaced road has facilitated the completion of the crosstown bikeway, which is in accord with the City's Complete Street Policy.
It is important to note that as per City policy, when street resurfacing projects are undertaken, proposed cycling infrastructure is installed in order to be cost effective per City policy. This is why cycling lanes were installed when resurfacing occurred previously on Donald Street between North River Road and Vanier Parkway and between St. Laurent Boulevard and Cummings Avenue, along with the installation of the protected intersection at St. Laurent and Donald Street in 2019. The last resurfacing segment is now complete between Alesther Street Vera Street and St. Laurent Boulevard and it is important to remember that no parking or stopping will be permitted in the cycling lane at any time and that those restrictions will be enforced through By-Law Enforcement Services.
To increase safety, the City as part of its Road Safety Action Plan has allocated funds to explore design improvements to the intersection at Donald Street and Vanier Parkway, to reduce collisions and facilitate safer crossings for both cyclists and pedestrians. The City will complete a finalized design in the near future which will be shared with the community. My office will also be working with St. Michael School and Ottawa Technical Secondary School in the immediate term to continue to improve safety conditions on Donald Street.
---
Your Councillor in the Community
I attended the opening session of the Resolutions 2023 conference on Parliament Hill, which took place on Oct. 16 and 17. The vision of this Anti-Racism Conference is to highlight the systemic oppression faced by Black and racialized communities in Ontario and Canada - with the aim of mobilizing and bringing together more than 120 participants, policy makers, economic experts, and education leaders, to identify systemic barriers and propose concrete recommendations and solutions.
I also attended the Antisemitism: Face It, Fight It Conference, which took place at the Shaw Centre Oct. 16 and 17. Antisemitism is very much alive, thriving in Canada as it is around the world. It manifests not only in the streets but also in the virtual world. We need to face it, and we need to fight it. To learn more, please visit www.fightit.ca.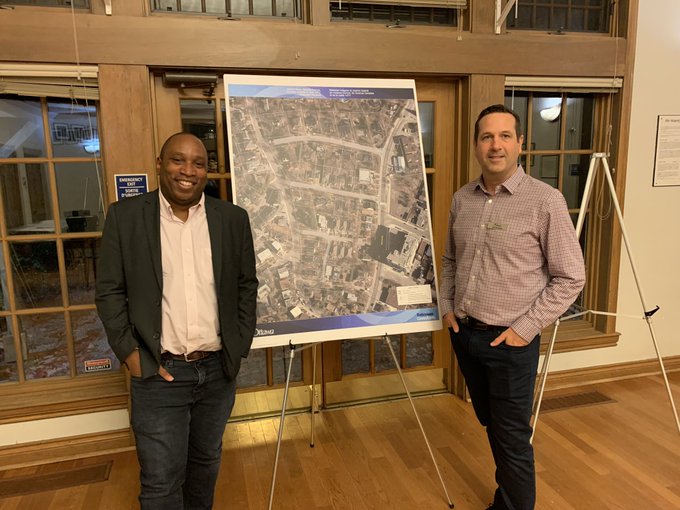 It was great to join City staff the evening of Oct. 17 at the public information session concerning the integrated infrastructure renewal project proposed for Oakhill Road, Corona Avenue and Carsdale Avenue in Rockcliffe Park. For more information about this project, please click here.
My Ward 13 team and I hosted a meet-and-greet for residents in the Thornecliffe Park neighbourhood on Oct. 14. Thank you to everyone who dropped by to speak with us.
---
Rideau-Rockcliffe News, Events and Engagement Opportunities
St. Paul's Park lighting project
If you haven't had a chance to take a look at the Engage Ottawa website to learn more about the lighting project coming to St. Paul's Park in Overbrook, please visit Engage Ottawa for details.
Take Our Kids to Work Day - Nov. 1
It's that time of year again: Take Our Kids to Work Day. If your Grade 9 student lives in Rideau-Rockcliffe Ward 13 and would like to spend part of Nov. 1 with me at City Hall, please let me know. I would be happy to take a local student to work with me. This year, the City will mark the day by hosting a Work at the City exhibit where participants can visit various booths to learn more about municipal services and programs and the wide range of careers available at the City. Following the exhibit, participants will be invited to take part in a brief tour of City Hall, followed by a meet-and-greet reception co-hosted by Mayor Mark Sutcliffe and City Manager, Wendy Stephanson. Please reach out to my office if your student lives in the ward and is interested in this unique opportunity. Email [email protected] or call 613-580-2483.
School Visits to Ottawa City Hall
I would be pleased to welcome classes from local schools in Rideau-Rockcliffe Ward 13 to tour City Hall, with me as your guide. Interested in learning more about civic engagement and municipal affairs, and take in some of the interesting stories and heritage at 110 Laurier Avenue West? Please reach out to my office to arrange a visit. Call 613-580-2483 or email [email protected].
Drop by your local fire station for reflective bands and flashing lights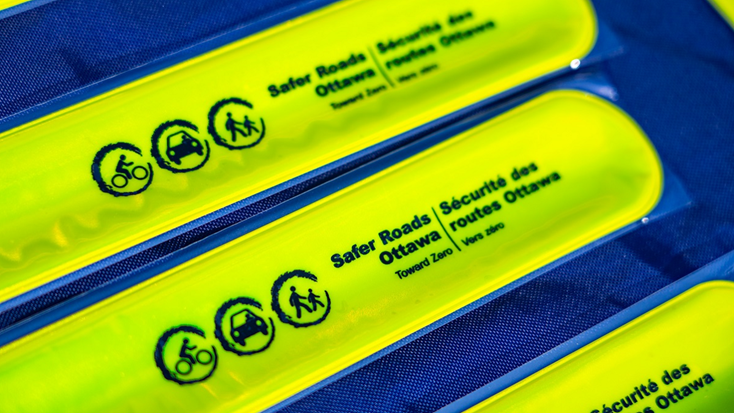 Throughout October 2023, Ottawa Fire Services will be distributing reflective bands and flashing lights at select fire stations throughout Ottawa. Please note that even within times listed below, should all station personnel be responding to an emergency call, items will be unavailable. Thank you for your understanding. On October 23, 25, 27 and 30 from 4 to 6 pm, the following urban area stations in and nearby Rideau-Rockcliffe Ward 13 will be open to distribute the safety items: 
Click here for more details.
City of Ottawa News, Events, Meetings and Engagement Opportunities
Highway 417 closed until October 24 for bridge replacement 
The Ministry of Transportation Ontario will be closing the following sections of Highway 417 for the rapid bridge replacement over Percy Street, starting at 8 pm on Thursday, October 19 until around 6 am on Tuesday, October 24, For details, please click here.

Eastbound lanes between Carling/Kirkwood and Metcalfe

Westbound lanes between Metcalfe/Catherine and Bronson


Peak leaf and yard waste season is here!
It's officially peak leaf and yard waste season. Twice a year, in the fall and spring, waste collection operators have until 8 pm to pick up separately set out leaf and yard waste to accommodate the increased volumes of yard waste. Green, black & blue bins and garbage will continue to be picked up as usual between 7 am and 6 pm. Did you know setting out your leaf and yard waste separate from your green bin saves money because it can be composted at the Barnsdale leaf and yard composting pad at the Trail Waste Facility? Setting leaf and yard waste out separately will be required in 2026, as part of the 2026 Residential Curbside Collection Contract. To learn more about our green bin program and leaf and yard waste, visit: Ottawa.ca/greenbin. 


There's Still time to Enter the Get Rain Ready Contest! - Submit by Oct. 23
Looking for a way to enhance your property while also soaking up rain? Enter the Get Rain Ready contest from Rain Ready Ottawa for your chance to win a rain garden, soakaway pit, or custom landscape design for your property! To enter, you'll need to redirect your downspout or install rainwater collection on your home. Easy actions like these can have a significant impact on how ready your property is, and our city is, for rain. Plus, by taking these actions, you'll contribute to making Ottawa's waterways healthier. Submit proof of your rain readiness by October 23 for your chance to win! Contest winners will be announced in early November. For more details on the contest, eligibility, and how to enter, visit ottawa.ca/rain.


Economic Development Update - Q2 2023
The City of Ottawa Economic Development Update provides an overview of quarterly and annual economic indicators to the city's economy. The Q2 2023 update covers the months of April, May, and June 2023.
To read the complete Economic Development Update, please visit ottawa.ca
City of Ottawa - Planning Primer Elective - Committee of Adjustment - Oct. 24
The Planning, Real Estate and Economic Development Department offers the Planning Primer Program to help residents become more aware of, and more involved in, the land-use planning process.  
Date: October 24, 2023, from 1 to 3 pm (offered in English)
Location: a Zoom link will be sent to those who register. You can register here for the course. Please send questions to [email protected].
Heritage Funding Program - Funding application deadline is Oct. 24


Resilient Communities Fund - Ontario Trillium Foundation - Deadline is Oct. 25
The Resilient Communities Fund supports community-based organizations that deliver programs and services in Ontario and need funding to recover and build capacity, resilience and sustainability. Eligible applicants can apply for a grant to develop and implement medium to long-term plans that address current organizational challenges they are facing to recover and build resilience. Submission deadline: October 25,2023. Click here for more information.
Wildlife speaker series – Bats 101: All about our night flying friends - Oct. 26
The Wildlife Speaker Series is bringing bats into the spotlight to help demystify these creatures of the night! We invite Ottawa residents to spend the evening with us learning about the various types of bats that share our city, what they do in the winter, and the threats that they face. Did you know that several of our local bats are nationally and provincially endangered, and others may soon be added to the list of species at risk? Now that's spooky! We hope you'll join us online… same bat-time, same bat-channel! This event takes place on Oct. 26 from 7 to 9 pm on Zoom. Please click here to register and receive the Zoom link. Please click here for more information.
Recruitment open for the Ottawa Investment Board - Until Oct. 27

The City has launched the recruitment for public members to serve on the Ottawa Investment Board, which is responsible for the control and management of the City's investments pursuant to the Prudent Investor Standard, Governance Manual and the Statement of Investment Policies and Procedures adopted by City Council. The Financial Services Department will undertake targeted recruitment through the Chartered Financial Analyst Society - Ottawa Chapter, the Association for Financial Professionals – Ottawa Chapter, and the Chartered Professional Accountants of Ontario. Should you be interested in applying, please review the information and complete the online form available at ottawa.ca/committees. Alternate application formats are available upon request. Applications must be submitted by 

Friday, October 27, 2023 at 5

 pm.


Trick or Swim or Skate Tickets - Now Available!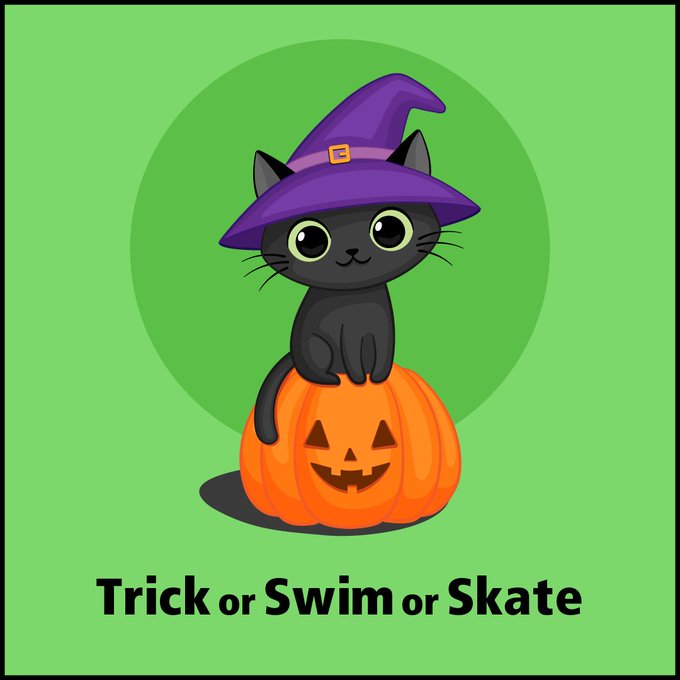 Trick or Swim or Skate tickets are now available for purchase. Purchase 10 tickets to public swim or skate sessions for $10 - a great alternative to candy treats during the spooky season. Tickets can be purchased at participating recreational facilities. Click this link for the list of facilities.

Ottawa Public Library wants to hear from you!
Library staff want to hear about your awareness of OPL and gain some insight into your perceptions and impressions of the Library. This information will be used to strengthen and improve OPL's efforts to bring the valuable benefits of the Library to more people in our city. Please complete our survey. The survey takes between 10 and 15 minutes to complete. While the survey is confidential, you do have the option to provide your email address to be entered in a random draw to win one of 100 $50 Visa gift cards. OPL staff can help you complete the survey online at any OPL branch or by contacting InfoService by phone, chat or email. The survey is available on paper upon request at any OPL branch. And one more thing: because the Library is for everyone, please share the survey with friends and family who may not use the Library. We need to hear from a broad and diverse range of residents. Your help will help us reach and include more communities and individuals across Ottawa. 

Community Capital Funding stream now open
Capital Funding is intended for capital improvements to City owned, agency owned or long-term leased properties. Funding will be provided in collaboration with social service agencies on a cost-sharing basis. The 2023 Capital Funding priority will be centered around addressing the needs of food security. For more information, please visit Ottawa.ca. If you have any questions or concerns, please contact 

[email protected]

.
Funding available: $200,000.00
Maximum funding per agency: $50,000.00
Applicants are advised of the results: Within 30 business days after the deadline for application.


Lansdowne 2.0
Since the launch of the Lansdowne 2.0 Project, City Staff have worked to ensure a robust public engagement process has taken place. This has included a dedicated project website for residents to review information, a dedicated email address for residents to send in questions and concerns, four public information sessions, multiple surveys, weekly coffee chats, pop-up events, and weekly meetings with the Ward Councillor. The results of the City's engagement can be found in the final As We Heard It report on the project website. The Lansdowne project team would like to thank everyone for taking the time to provide their feedback. Following months of engagement and review, the City will be considering the Lansdowne Partnership Plan - Authorization to Proceed to the Next Steps in the Redevelopment Report and recommendations at:
November 2, 2023 - Joint Finance and Corporate Services and Planning and Housing Committee

November 6, 2023 - Built Heritage Committee

November 10, 2023 - City Council
Should City Council approve of this report and continue with the project, there will be many more opportunities to engage with staff and the City. Some of the next decision points that will come back to Council in the future include:
A report of the construction procurement model

Event Centre Site Plan

Issue the Request For Offers (RFO) for mixed-use towers

Construction Procurement tender price
For more information, please visit the project webpage here.
Heritage Grant Program for Building Restoration - Applications accepted until Dec. 8
The Heritage Planning Branch, Planning Real Estate and Economic Development Department, has changed the application period for the Heritage Grant Program for Building Restoration. The program offers funding to property owners of designated heritage buildings to undertake restoration and rehabilitation work. Applications for 2024 heritage restoration projects will now be accepted until Dec. 8, 2023. If you would like to learn more about the Heritage Grant Program, please visit Built Heritage Funding Programs | City of Ottawa. Questions can be submitted by email to 

[email protected]

.
---
Ottawa Police News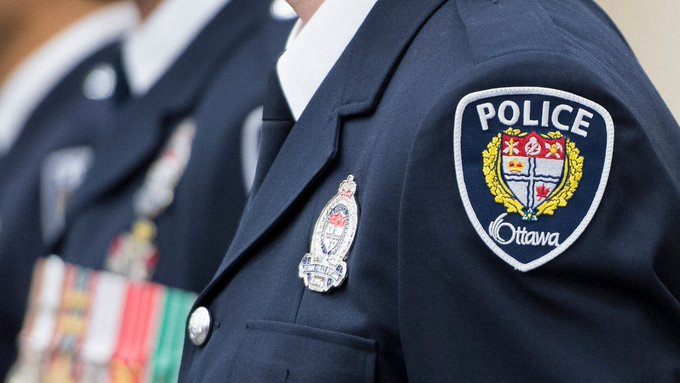 Update: Statement from Ottawa Police Service Chief Eric Stubbs
As the local impact from the ongoing conflict in Israel and Gaza continues to intensify, the Ottawa Police remains fully engaged with our local Jewish and Palestinian communities. We are listening and we hear you. Emotions are high as days go on and families remain worried about their loved ones. I want you to know that the Ottawa Police is committed to ensuring everyone's safety. Police presence has been increased in areas of cultural and religious significance and will remain in place during these uncertain times. For the full statement, please click here.
If you are affected by Hate Crime, the Ottawa Police Service is here to help. Report it online at ottawapolice.ca/report or call 613-236-1222. TTY: 613-760-8100. For emergencies, always call 911. A translator can be available within minutes.
The Ottawa Police Services Board wants your input on its Draft Strategic Plan!
At a special meeting on October 6, the Ottawa Police Services Board (OPSB) presented its Draft Strategic Plan for the Ottawa Police Service (OPS). The plan will guide the priorities for the OPS over the next three years. As part of the OPSB and Service's commitment to continuous community engagement, and following initial community outreach, the OPSB is now looking to re-engage residents and other stakeholders to ensure the draft strategic plan and priorities are reflective of the feedback previously received. Please take a moment to provide your feedback by completing this survey. The deadline to complete the survey is October 16, 2023. The feedback will be incorporated into the final strategic plan, to be considered by the Board for approval at its November 27 regular meeting. The survey is being released in English and French. If you wish to obtain a copy of the survey in a different language that you can send to us by mail once completed, please email [email protected].
---
City Council and Committee News
For meeting agendas, please visit ottawa.ca/agendas or call 3-1-1.For information on how to participate in individual meetings, please consult the specific meeting's agenda at ottawa.ca/agendas.
To watch the meetings on Youtube, please click here.

Ottawa Police Services Board - Oct. 23 at 4 pm
Community Services Committee - Oct. 24 at 9:30 am
City Council - Oct. 25 at 10 am
Light Rail Sub-Committee - Oct. 27 at 9:30 am
Upcoming meetings:
For recent Council and Committee news, please click here.