October 6, 2023 newsletter from Rawlson King, City Councillor for Rideau-Rockcliffe.
A Message from Councillor King
The City continues to make capital investments in community housing.
Last week, the City's Community Services Committee approved refinancing the mortgages of five Ottawa Community Housing properties, generating $41.3 million to be reinvested in capital repairs and energy efficiency improvements for community housing.  
The mortgages would be renewed through Infrastructure Ontario at fixed, long-term rates of 4.67 per cent for 30 years. Since 2012, the City has refinanced 55 Ottawa Community Housing mortgages through Infrastructure Ontario, generating more than $168 million in capital funds for repairs to supplement other funding sources and ensure that Ottawa's social housing stock moves towards a better state of repair. 

Earlier in September, Council approved a 2023 capital spending plan for more than $75.7 million to create new affordable housing through partnerships with housing providers, stabilize projects under development and acquire a property for use as supportive housing. The funding includes about $66.6 million in 2023 funding commitments from all levels of government, plus an additional $9.1 million in reallocated City funds. Commitments include:

$24.1 million in provincial funding to the Ottawa Community Housing Corporation to support construction of 271 affordable units in three buildings at 715 Mikinak Road in Rideau-Rockcliffe Ward,

$2.1 million to the Nepean Housing Corporation to build a three-storey apartment building with 31 affordable units at Dunbar Court,

$18.5 million in federal funding to the Ottawa Salus Corporation to build 54 supportive housing units at 56 Capilano Drive,

$7 million for a contingency budget to support projects currently under development and that require additional funding,

$21.2 million to acquire a property to be developed as supportive housing, to help transition people experiencing homelessness out of the shelter system and into permanent housing.
The 2023 spending plan will help fund new, permanent affordable housing units – bringing the total number of units in Ottawa either under development or in pre-development to 1,787. In addition, the report recommends a spending plan for the full term of Council, until 2026. Those commitments include:

$32.4 million to the Ottawa Community Housing Corporation to support the construction of 273 units in phase two of the Rochester Heights project, now in the late stages of pre-development,

$15 million to the Multifaith Housing Initiative to support the construction of a 133-unit affordable rental project in LeBreton Flats,

$2.7 million to the Ottawa Salus Corporation to complete the final six supportive housing units at 56 Capilano Drive
In September, the City's Finance and Corporate Services Committee recommended approval for the City to acquire 1245 Kilborn Place to serve as a future supportive housing community hub.

As a City, we will continue to work with senior levels of government to increase our investments in community housing, and as City Councillor for Rideau-Rockcliffe, I will continue to pursue greater equity and affordability in housing within the Ward.
---
Your Councillor in the Community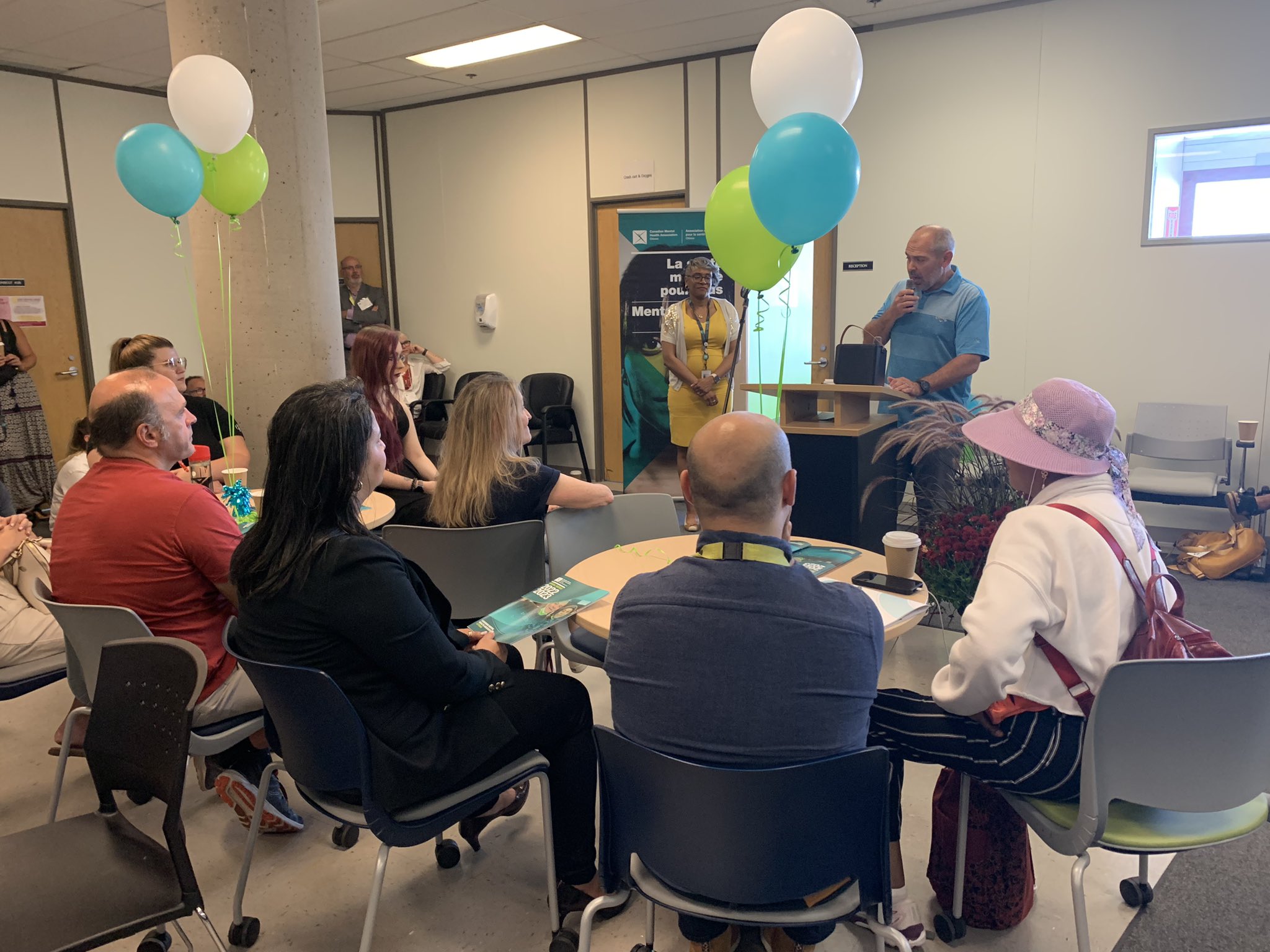 I attended the Canadian Mental Health Association's 70th anniversary open house event on Oct. 4 to acknowledge the need for mental health resources for all.
I attended the Enbridge Gas public consultation regarding the St. Laurent Pipeline Replacement Project on Oct. 3. Provide your views and input about the project at this link.
My thanks to Ottawa Police Chief Eric Stubbs for meeting with me at City Hall on Oct. 3 to discuss Ward 13 and City policing and safety needs. I look forward to my ridealong through Ward 13 with the Chief in the coming weeks.
It was wonderful to celebrate and recognize the launch of Caribbean Heritage Month with a proclamation on behalf of Mayor Mark Sutcliffe at SAW Gallery on Oct. 1.
I attended the National Day for Truth and Reconciliation and Orange Shirt Day at Beechwood Cemetery on Sept. 30 led by the Assembly of Seven Generations (A7G), and the First Nations Child and Family Caring Society.
I experienced an amazing Orange Shirt Day tour of downtown Ottawa led by the Assembly of Seven Generations (A7G) last weekend.
On Sept. 29, I visited the Otinichick: Taken multimedia touring exhibition addressing the legacy of the Indigenous residential schools, day schools, the 60s Scoop and failed child welfare policies at the Wabano Centre.
I enjoyed the butterfly open house last week at the Carleton University greenhouse as a proud Carleton University alumni. The Biology Butterfly Show continues until Oct. 8. Click here for details and to reserve your viewing timeslot.
I celebrated National Seniors Day on Sept. 29 with Ottawa-Vanier MP Mona Fortier, Ottawa-Vanier MPP Lucille Collard and Rideau-Vanier Councillor Stéphanie Plante to mark the establishment of the Ottawa-Vanier Seniors Council and the City's Seniors Day proclamation with Council Liaisons for Older Adults, Kanata South Councillor Allan Hubley and Bay Councillor Theresa Kavanagh.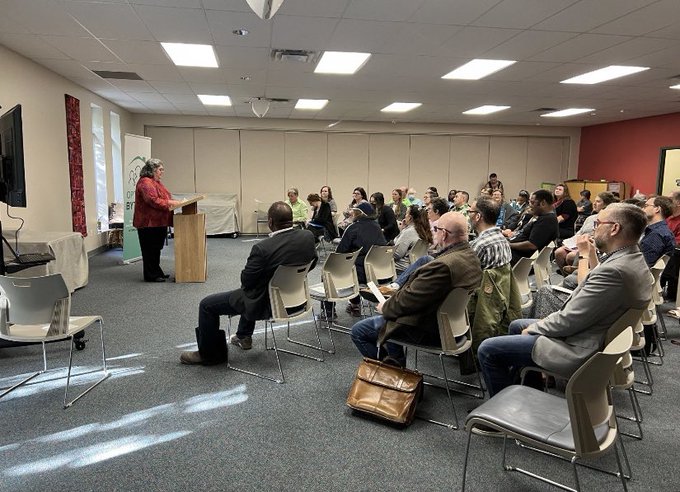 It was wonderful to attend the Options Bytown AGM 
on Sept. 28 at Heartwood House on McArthur Avenue and have the opportunity to acknowledge and celebrate community leaders, the organization's staff and its tenants.
---
Rideau-Rockcliffe News, Events and Engagement Opportunities
Final weekend for Beechwood Market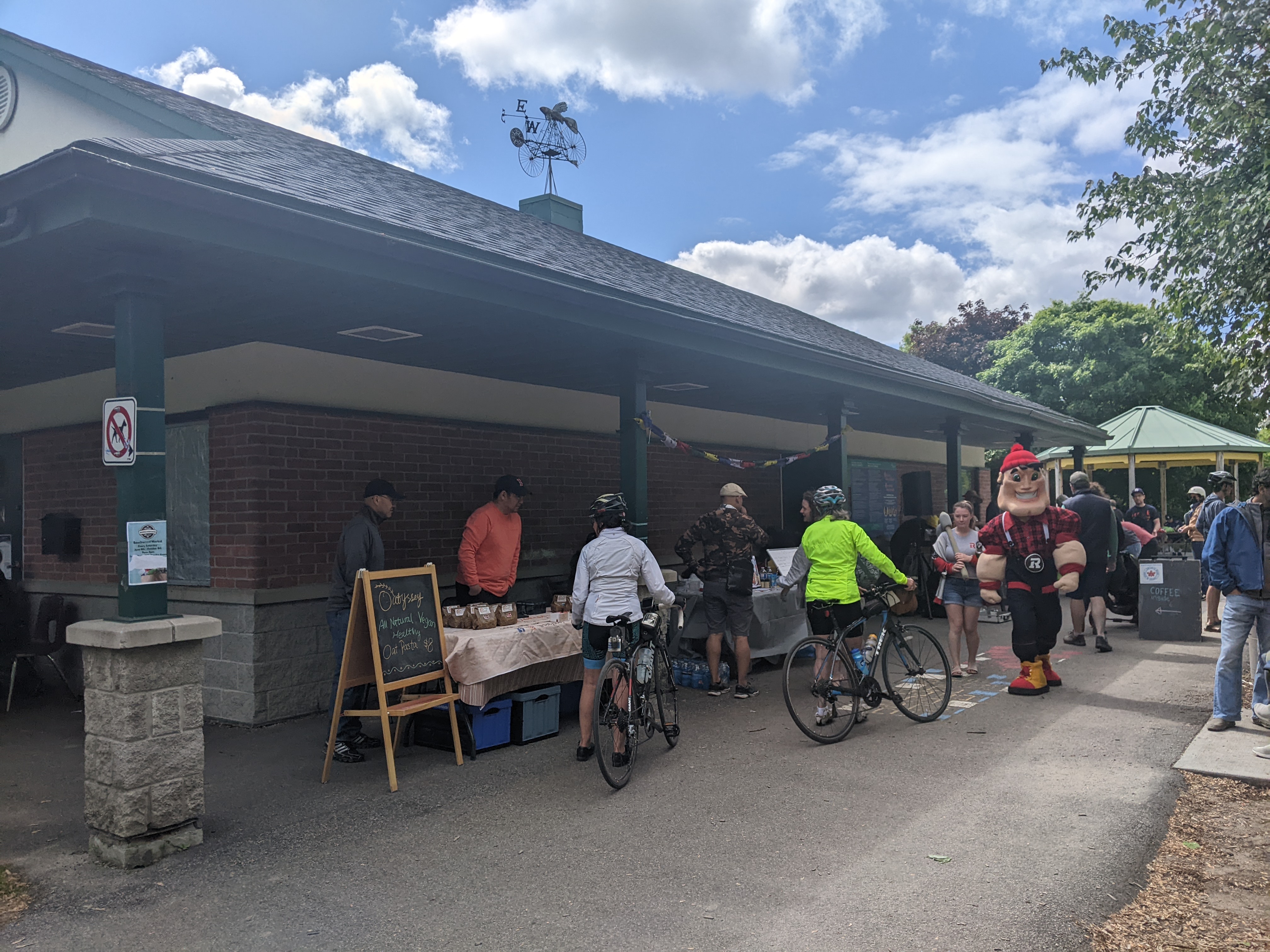 This Saturday, Oct. 7 marks the end of the season for the Beechwood Market. Drop by 9 am to 1 pm at the New Edinburgh Park Fieldhouse, 203 Stanley Avenue. The Farm Store at 1805 Gaspe Avenue in Manor Park will continue to operate Mondays, Wednesdays, Fridays and Saturdays. Or shop online at www.ottstreetmarkets.ca.
Be Safe, Be Seen campaign - Drop by your local fire station for reflective bands and flashing lights
Throughout October 2023, Ottawa Fire Services will be distributing reflective bands and flashing lights at select fire stations throughout Ottawa. Please note that even within times listed below, should all station personnel be responding to an emergency call, items will be unavailable. Thank you for your understanding. On October 6, 11, 13, 16, 18, 20, 23, 25, 27, 30 from 4 to 6 pm, the following urban area stations in and nearby Rideau-Rockcliffe Ward 13 will be open to distribute the safety items: 
Click here for more details.
New Pedestrian Crossover Coming to North River Road/Stevens Avenue intersection 
Beginning in late September 2023, the City of Ottawa was scheduled to begin constructing a pedestrian crossover in Rideau-Rockcliffe Ward 13.
What: Pedestrian crossovers are designated areas that allow pedestrians to safely cross the road, where vehicles must yield to pedestrians when crossing. Pedestrian crossovers (PXOs) are identified by specific signs and pavement markings. In some cases, but not always, they may also have pedestrian activated flashing beacons. More information on PXOs is available at this link.
Why: This work is required to improve mobility and safety for pedestrians.
When: This work is scheduled to begin in late September 2023 and is anticipated to be completed by mid-October 2023.
Where: The PXO will be constructed on the north leg of the North River Road/Stevens Avenue intersection. Work will involve removal and replacement of sections of sidewalk along North River Road, asphalt and landscaping reinstatement, signs and pavement markings.
Who: The City of Ottawa has retained the contractor, Mopri Construction, to complete the work.
November 2, 2023 - Joint Finance and Corporate Services and Planning and Housing Committee

November 6, 2023 - Built Heritage Committee

November 10, 2023 - City Council
A report of the construction procurement model

Event Centre Site Plan

Issue the Request For Offers (RFO) for mixed-use towers

Construction Procurement tender price
For more information please visit the project webpage here.